UFO apartment with sliding wall, Eurovea, Bratislava, Slovakia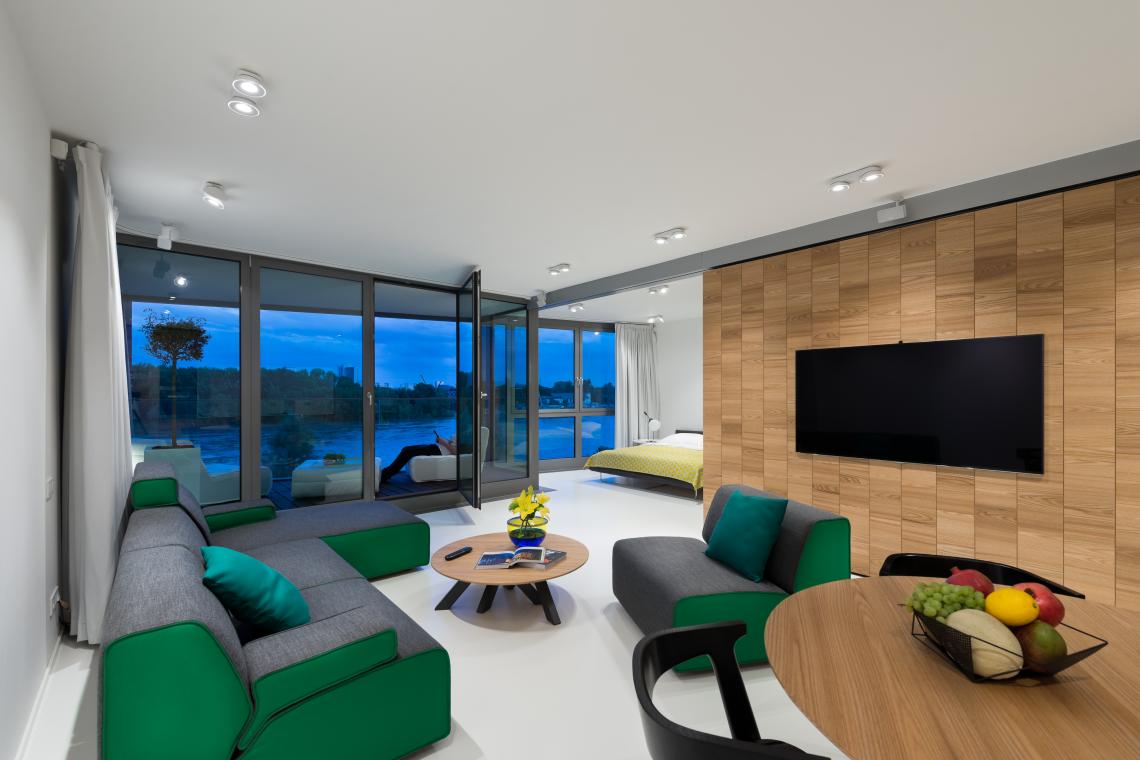 We designed an exclusive apartment on the Danube waterfront, which includes a unique element - three meters high electricallly driven sliding wall separated the rooms. After opening the apartment of size 70 m² gets a large 50 m² living room.
Originally, the apartment should have been furnished without construction changes. However, an extraordinary place needs an extraordinary solution, so we pulled everything down and created an UFO interior with sliding wall that cannot be found in the whole universe. The apartment will be used as an occasional retreat during visits of the shopping mall or Danube promenade. In spite of its hypermodern look the interior is practical and functional and in comparison with the original design there is more storage space. The commanding element is an electric sliding wall separating daytime and night time zones. When pushed aside, both zones melt into one and a single 60 square meters space appears. The electric wall, the lights, curtains, multimedia even the glass transparency can be controlled by switches via a mobile phone. From all rooms there is a view of Danube. Whole space can serve as a model apartment for a interior design company.
Pictures: Peter Čintalan