UFO apartment with sliding wall, Eurovea, Bratislava, Slovakia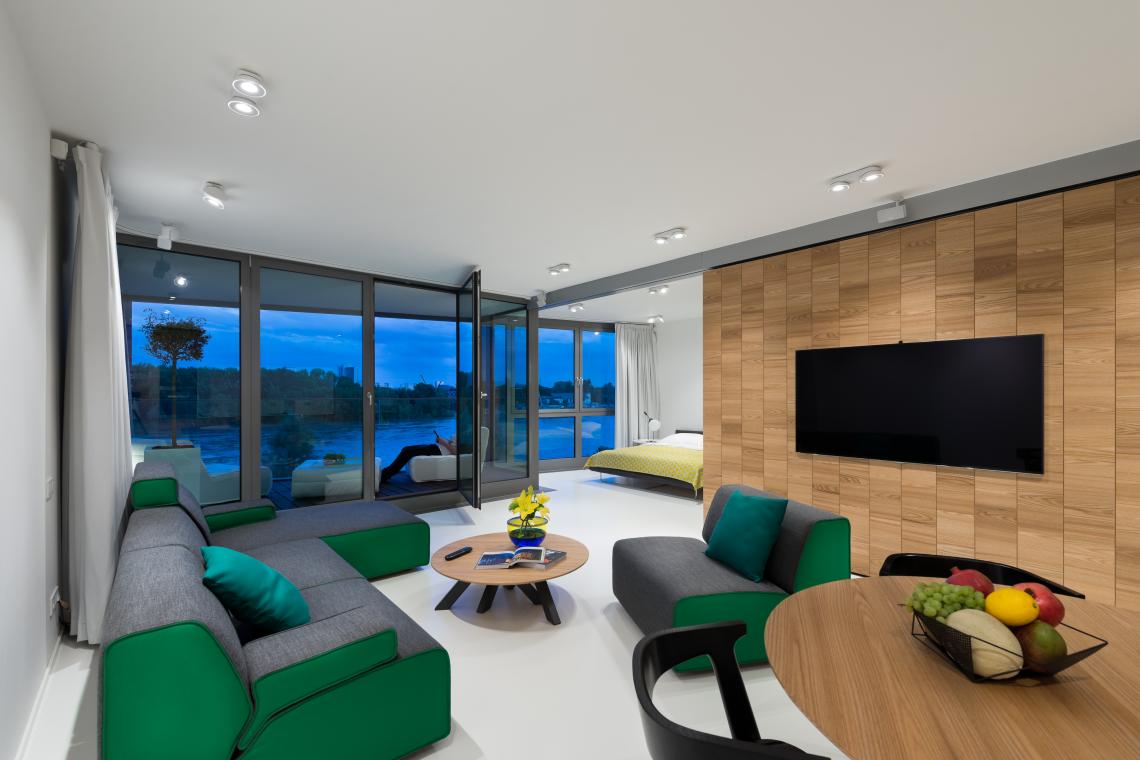 We designed an exclusive apartment on the Danube waterfront, which includes a unique element - three meters high electricallly driven sliding wall separated the rooms. After opening the apartment of size 70 m² gets a large 50 m² living room.
We took the apartment over as an unfurnished space that only had to be furnished. As the original layout and quality of the construction did not meet our requirements we cleared the space (except the load-bearing structure)) and we designed it properly again. We replaced power distribution, wiring, floor structure and partitions. Finding a contractor of the sliding wall was difficult and the realization period was extended by almost one year.