Loft apartment in superstructure, Bratislava, Slovakia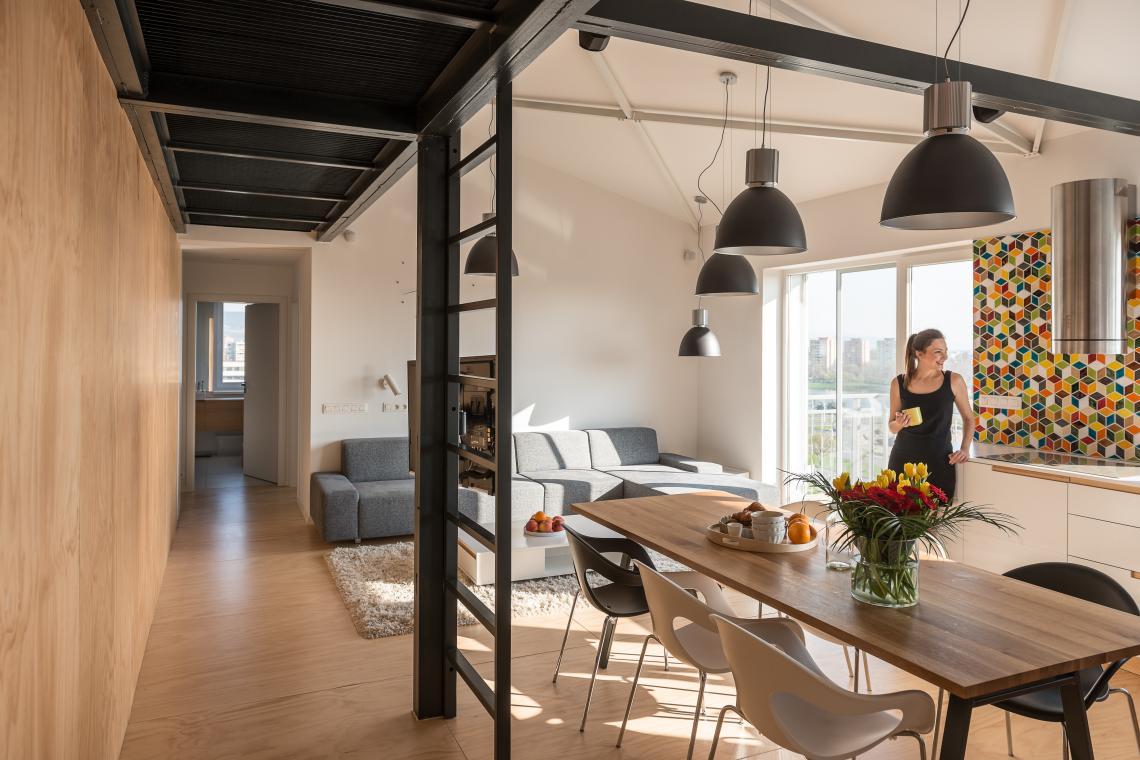 The loft interior in a roof superstructure was designed informally so the main advantages of lofts stand out, such as freedom and space. Exposed steel elements highlight the industrial character, natural materials make the interior much more cozy.
The interior of the three room loft has been designed to underline the main advantages of lofts – ease, casualness and space. Visible elements of the steel structure of the roof add industrial character to the loft whereas natural materials make it cosy. In spite of the trendy daytime area the layout of the loft designated for family of 4 is rational and practical. The daytime zone consists of a hall, a kitchen, a dining room and a living room. The night zone has two bedrooms, a bathroom and a separate toilet.
Photos: Peter Čintalan