Loft apartment in superstructure, Bratislava, Slovakia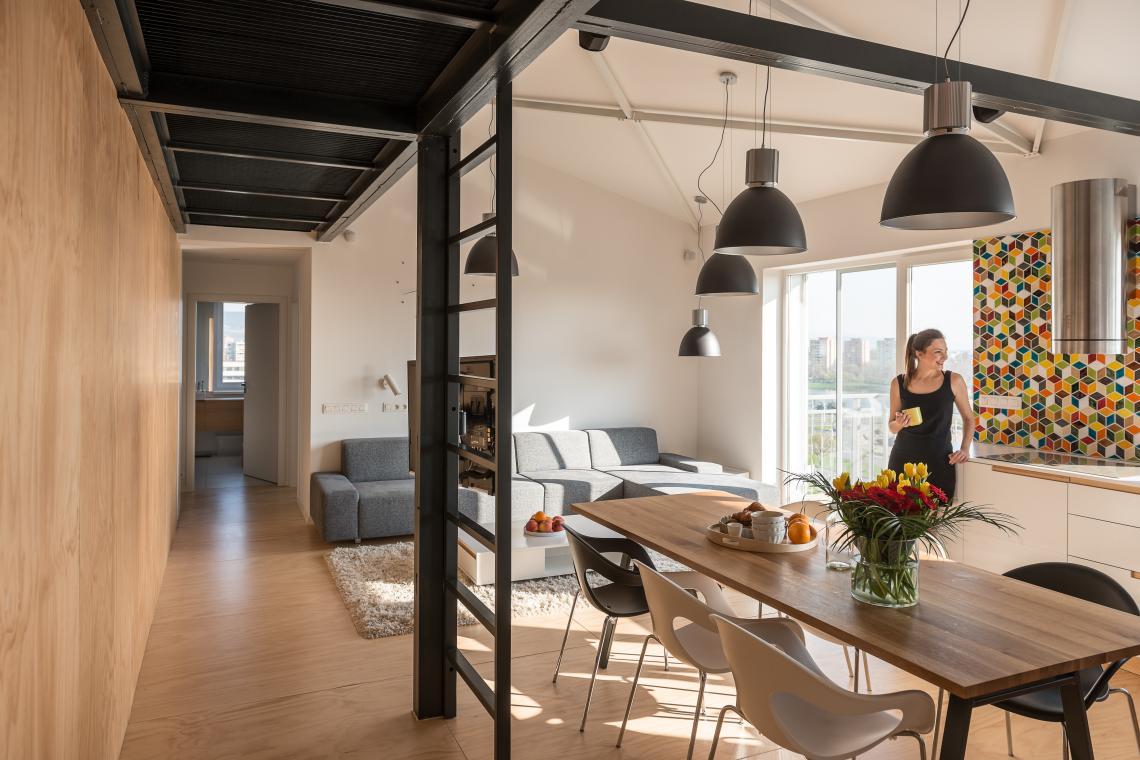 The loft interior in a roof superstructure was designed informally so the main advantages of lofts stand out, such as freedom and space. Exposed steel elements highlight the industrial character, natural materials make the interior much more cozy.
As we started to adapt the layout of the apartment before commencing the superstructure any changes were designed on paper and no demolition was necessary. In a daytime part, we removed a niche (that had only one purpose - to distrurb the space) from the kitchen. A storeroom, originally accessible from the hall, was attached to the kitchen. In a night time zone we solved out a sanitary block, instead of two small bathrooms, we made one bigger and the space we gained was used for widening the night time passage, making a full-size wardrobe out if it providing space for a washing machine with dryer.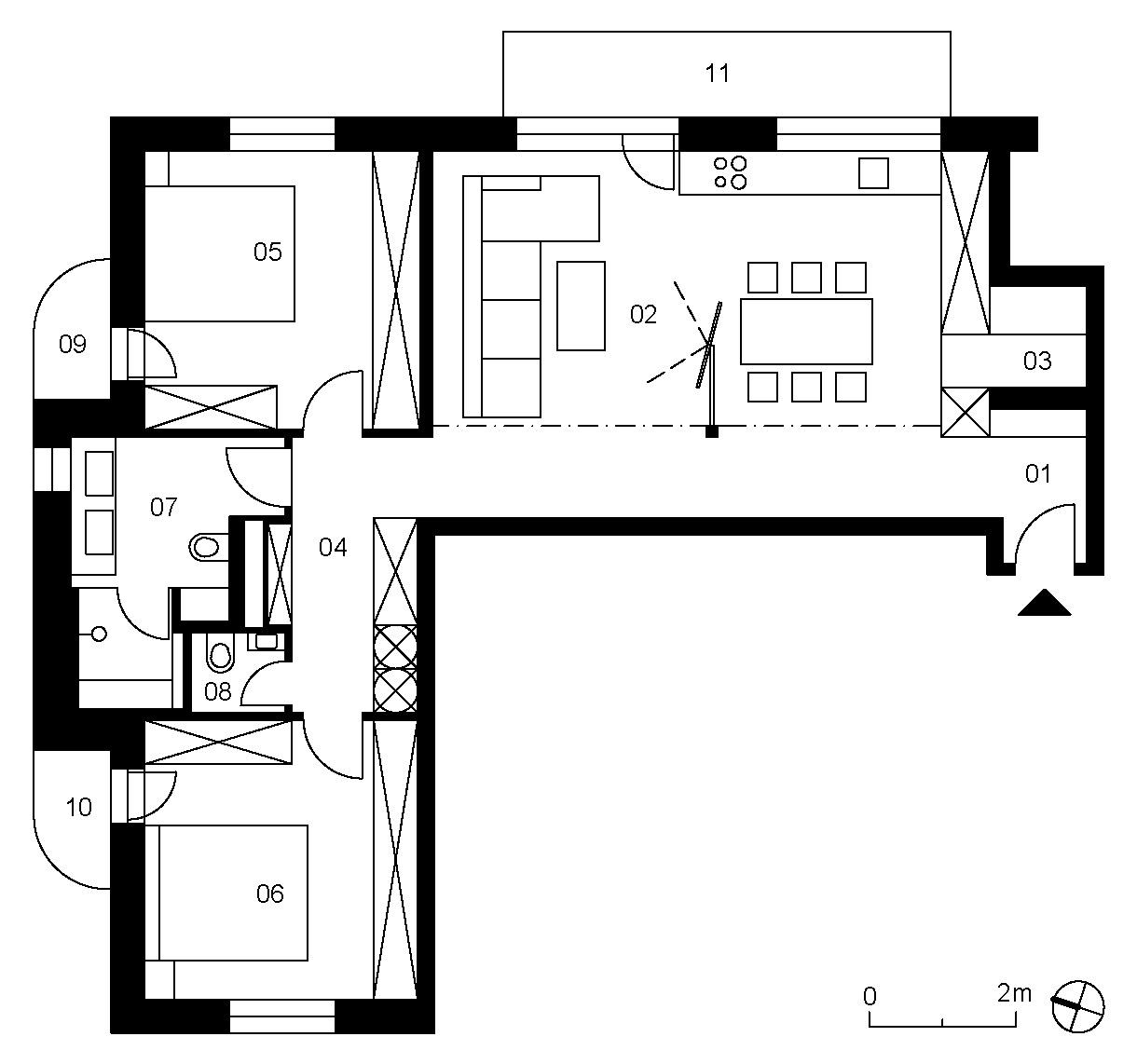 Ground plan 87,9 m² + 10,7 m² (balconies)
1.01 hall 2,7 m² / 1.02 daytime part 38,0 m² / 1.03 storeroom 1,8 m² / 1.04 passage 7,1 m² / 1.05 bedroom 14,7 m² / 1.06 room 14,4 m² / 1.07 bathroom 7,4 m² / 1.08 wc 1,5 m² / 1.09 balcony 1,8 m² / 1.10 balcony 1,8 m² / 1.11 balcony 7,1 m²