Loft apartment in superstructure, Bratislava, Slovakia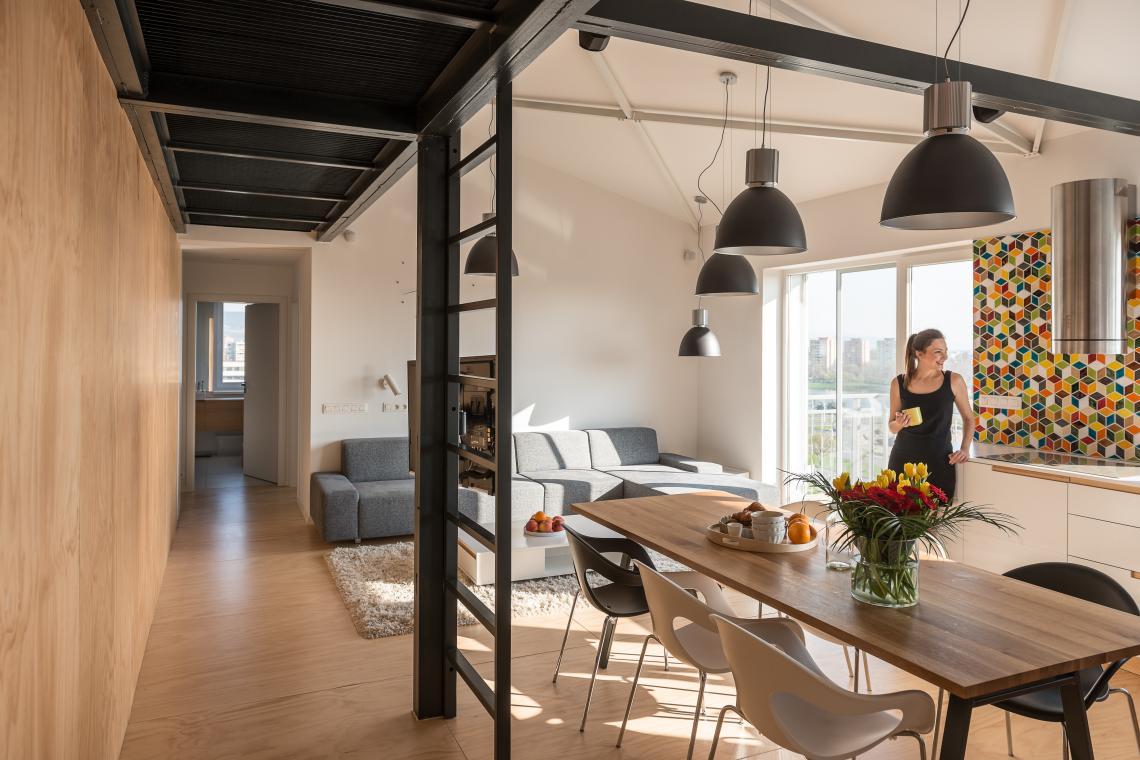 The loft interior in a roof superstructure was designed informally so the main advantages of lofts stand out, such as freedom and space. Exposed steel elements highlight the industrial character, natural materials make the interior much more cozy.
The interior of the loft was a turnkey project. We assisted the owner to choose the apartment, we sorted out all plan alterations with the developer and we were supervising the whole construction process. In the unfurnished flat we oversaw the finalization of its interior including coordination of all craftsmen.