A functionalist family house was designed as combination of a white plaster and a brown ventilated facade. Sensitive composition, right proportion of openings in relation to walls as well as choice of facade materials make the house optically slenderer than it actually is.
We were able to realize the family house with minor changes compared to our visualizations. The originally designed wooden ventilated facade was replaced with wood imitation. The steel pergola in front of the all-glass facade will be built later.
Design (visualisation) of internal facade of the family house
The varied structure of the house is not very compact but makes the best of the plot. The composition of masses corresponds with the interior spaces layout. On the lower structure with a T shaped ground plan we placed a rectangular cuboid with its function accentuated by different material.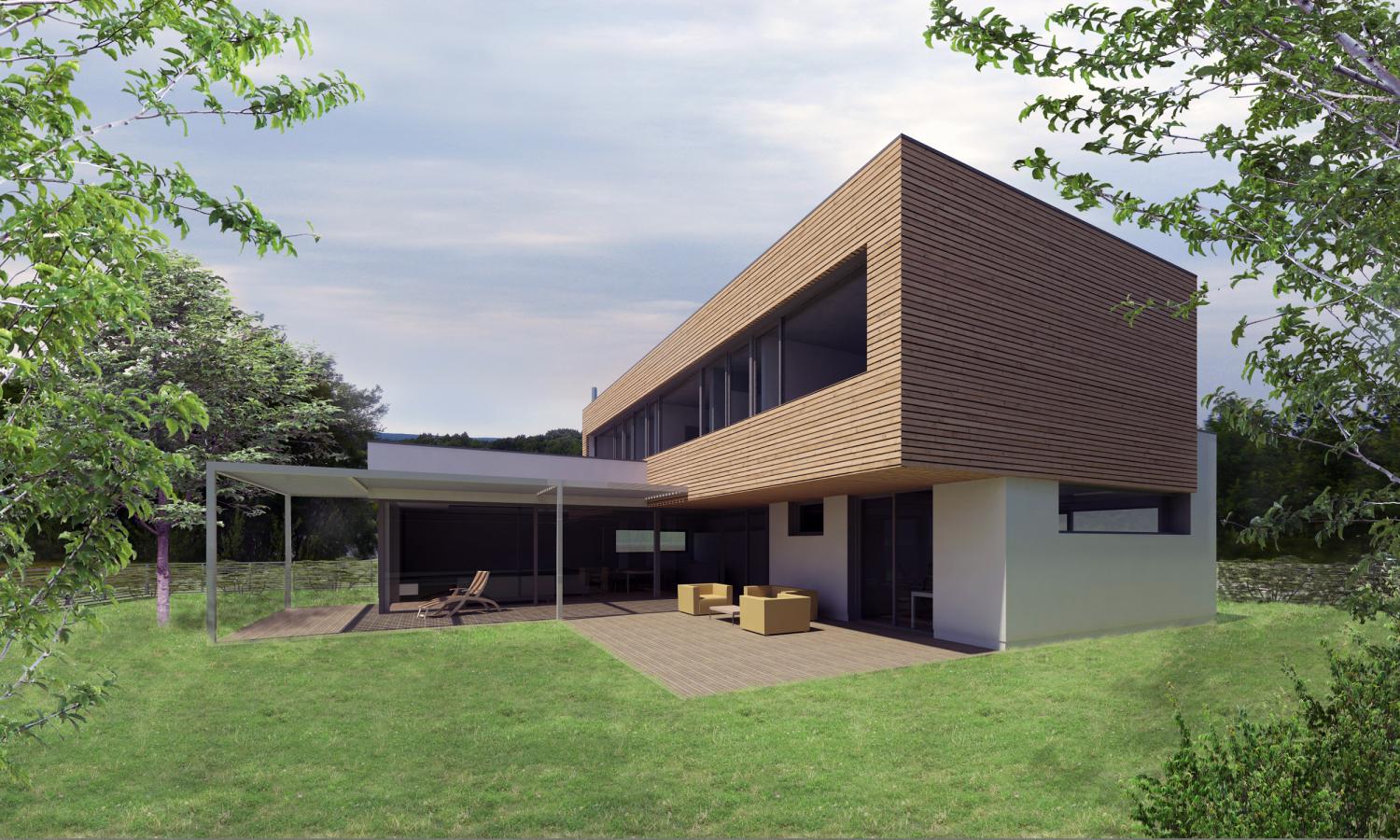 Design (visualisation) of garden facade of family house
The glass-walled southern side of the house provides active solar energy. On the ground floor protruding into the garden there is a daytime zone with the living room, the dining hall and the kitchen. All living areas are oriented into the garden. The terrace in front of the kitchen will be protected from the rain by the upper floor structure.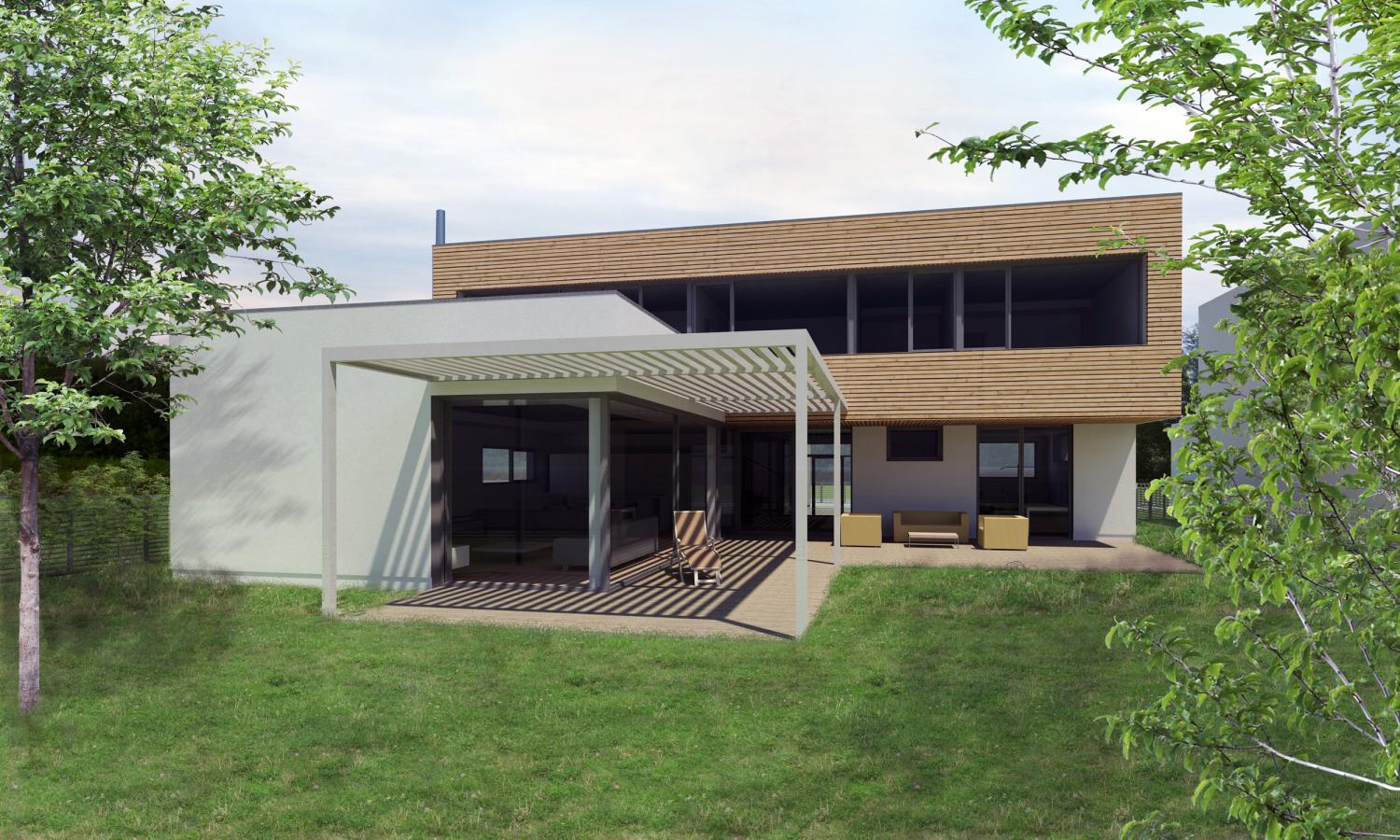 Design (visualisation) of street facade of family house
As the windows in the southern street facade do not allow to make use of the solar energy we designed them big enough to brighten the interior. The northern facade is unobtrusive and discreet and moving the upper floor from the street makes the house optically smaller as the mass does not give a robust impression. The garage for two cars was placed on the edge of the lot.