Two-storey family house Rusovce, Slovakia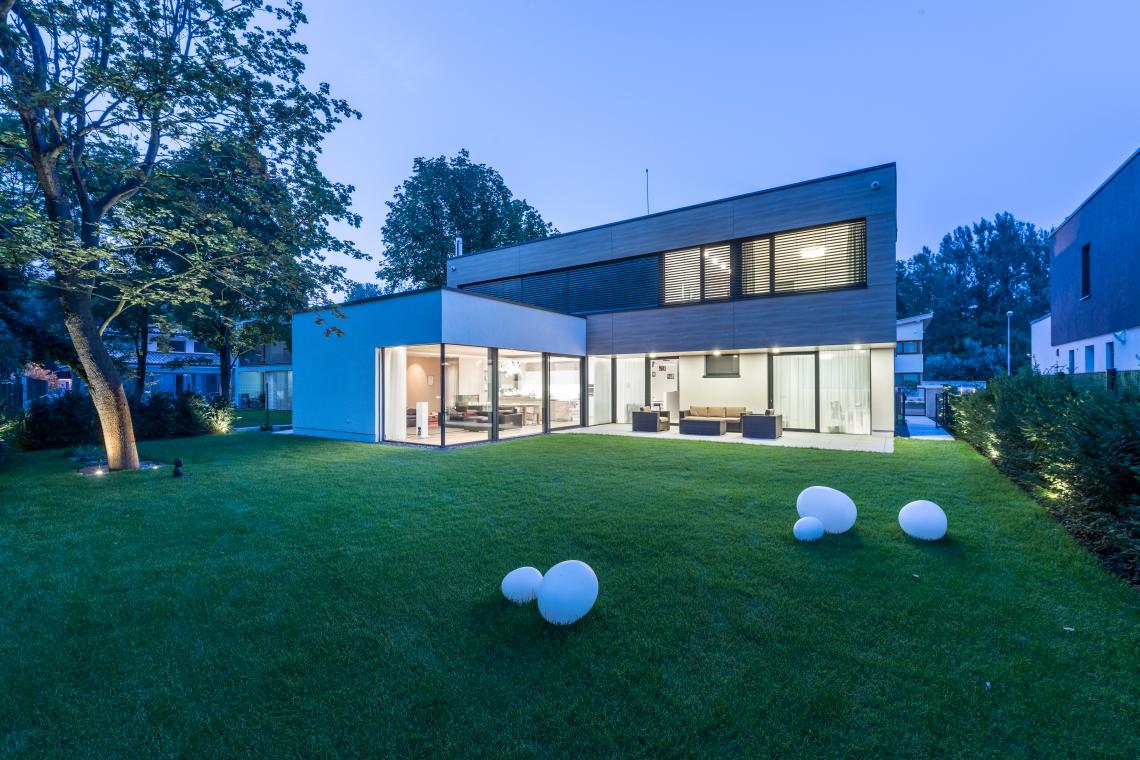 A functionalist family house was designed as combination of a white plaster and a brown ventilated facade. Sensitive composition, right proportion of openings in relation to walls as well as choice of facade materials make the house optically slenderer than it actually is.
Basic data
NameTwo-storey family house, Rusovce, Slovakia
LocationRusovce, Slovakia
FunctionDomestic multi-storey house
TypeNew building
StatusRealization
Clientprivate
PlannerRULES, s.r.o.
Dates
Project01/2012 - 07/2012 (6 months)
realisation09/2012 - 02/2014 (17 months)
Prices
Architectural study2.500 €
Realization200.000 €
Statistics
Living area258 m²
Built-up area197 m²
Site area736 m²
Number of bedrooms4
Project elements
External wallsPorotherm bearing masonry of burnt bricks with tongue and groove joint P+D Profi 30 P10
CeilingsReinforced concrete
roofsReinforced concrete