Two-storey family house Rusovce, Slovakia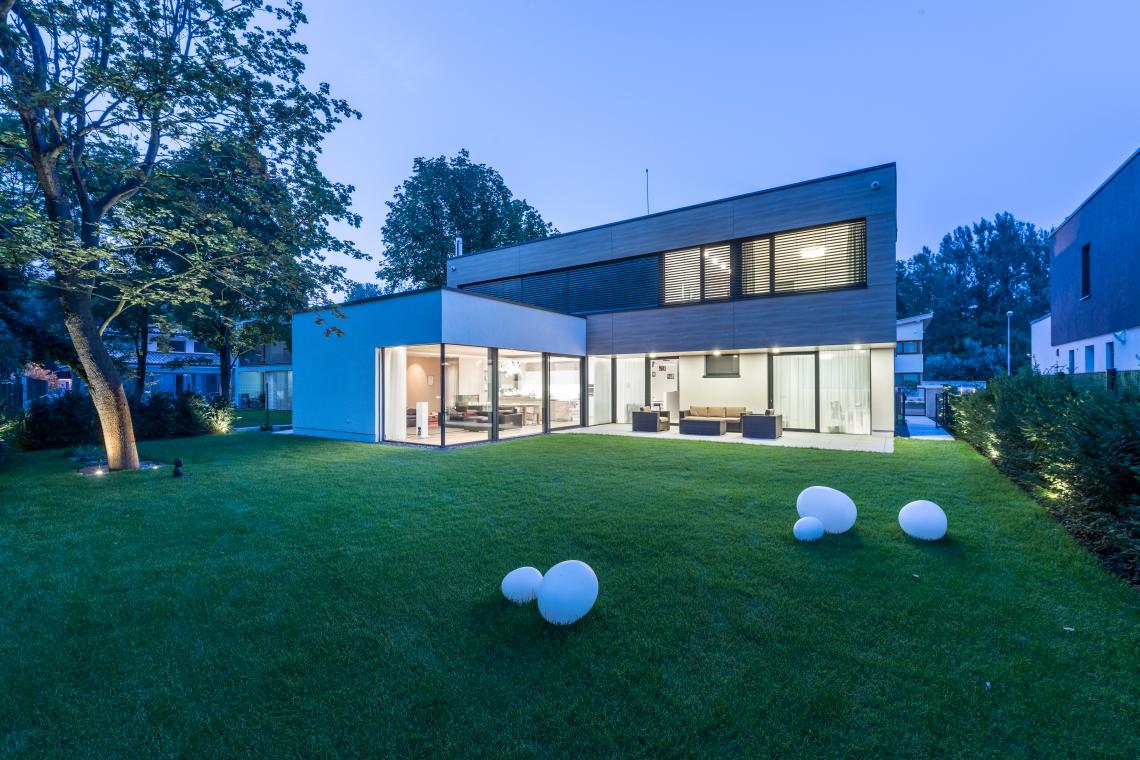 A functionalist family house was designed as combination of a white plaster and a brown ventilated facade. Sensitive composition, right proportion of openings in relation to walls as well as choice of facade materials make the house optically slenderer than it actually is.
The layout of the house corresponds to the shape of the building. On the ground floor there are entrance area, garage, guest zone and daytime zone, both with access to the large western terrace. Upstairs there is the night time zone – bedrooms, bathrooms and storage spaces.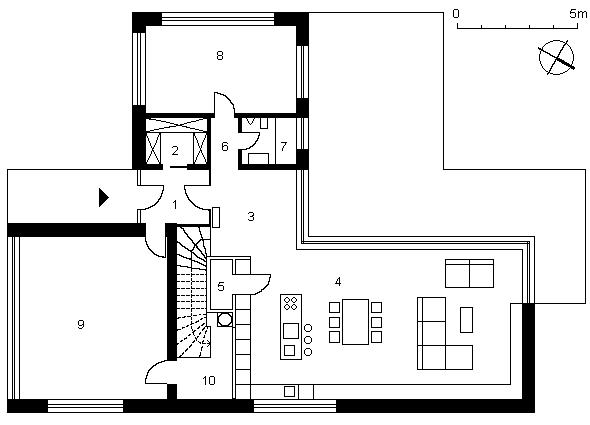 1st floor 170,4 m² (total area 258,4 m²)
01 vestibule 6,1 m 02 wardrobe 4,7 m² 03 hall 12,4 m² 04 daytime zone 69,5 m² 05 pantry 1,7 m² 06 guest corridor 2,1 m² 07 guest bathroom 4,1 m² 08 guest room 21,0 m² 09 garage 39,6 m² 10 technical room 9,2 m²