Apartment with two separate residential units, Bratislava, Slovakia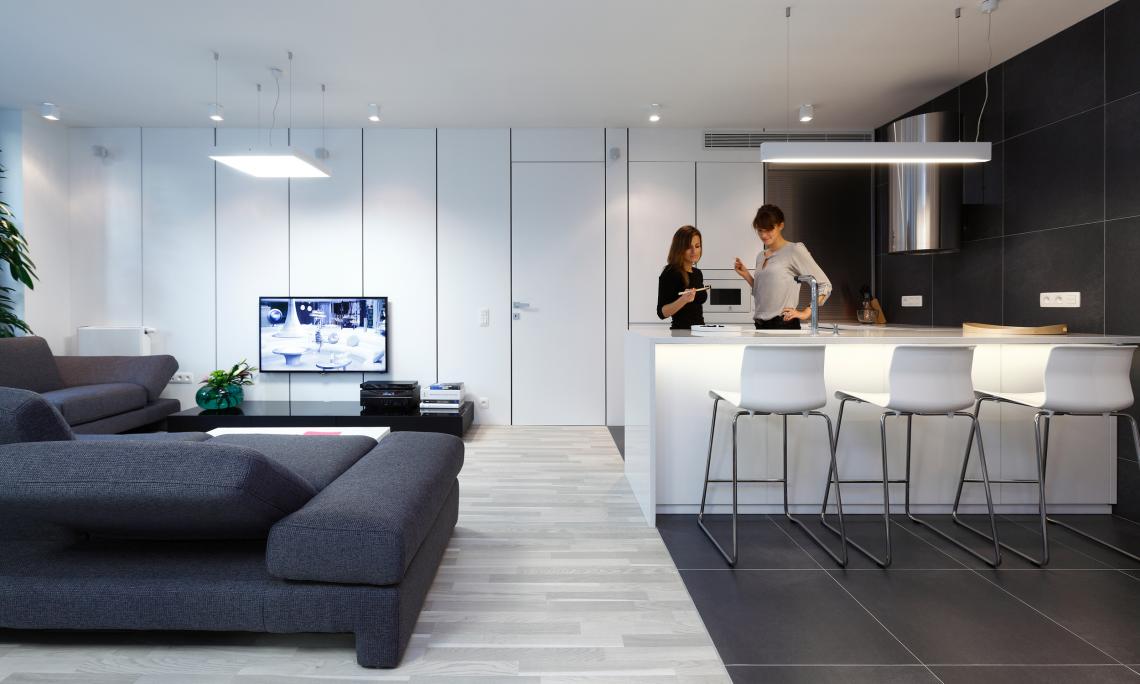 We redesigned non-functional disposition of three bedroom apartment so that it can serve to two independent tenants. There are two night zones, each with bedroom, storage and bathroom with WC. Between the units is a common entry - day zone.
Proposed apartment floor plan
Original space had been planned very irrational so we cleaned disposition according to maximal usage of footprint. All corridors, niches and corners were distroyed and we used its area to widened shared daily space and also bedrooms, the original ones were unsuble because of narrow width.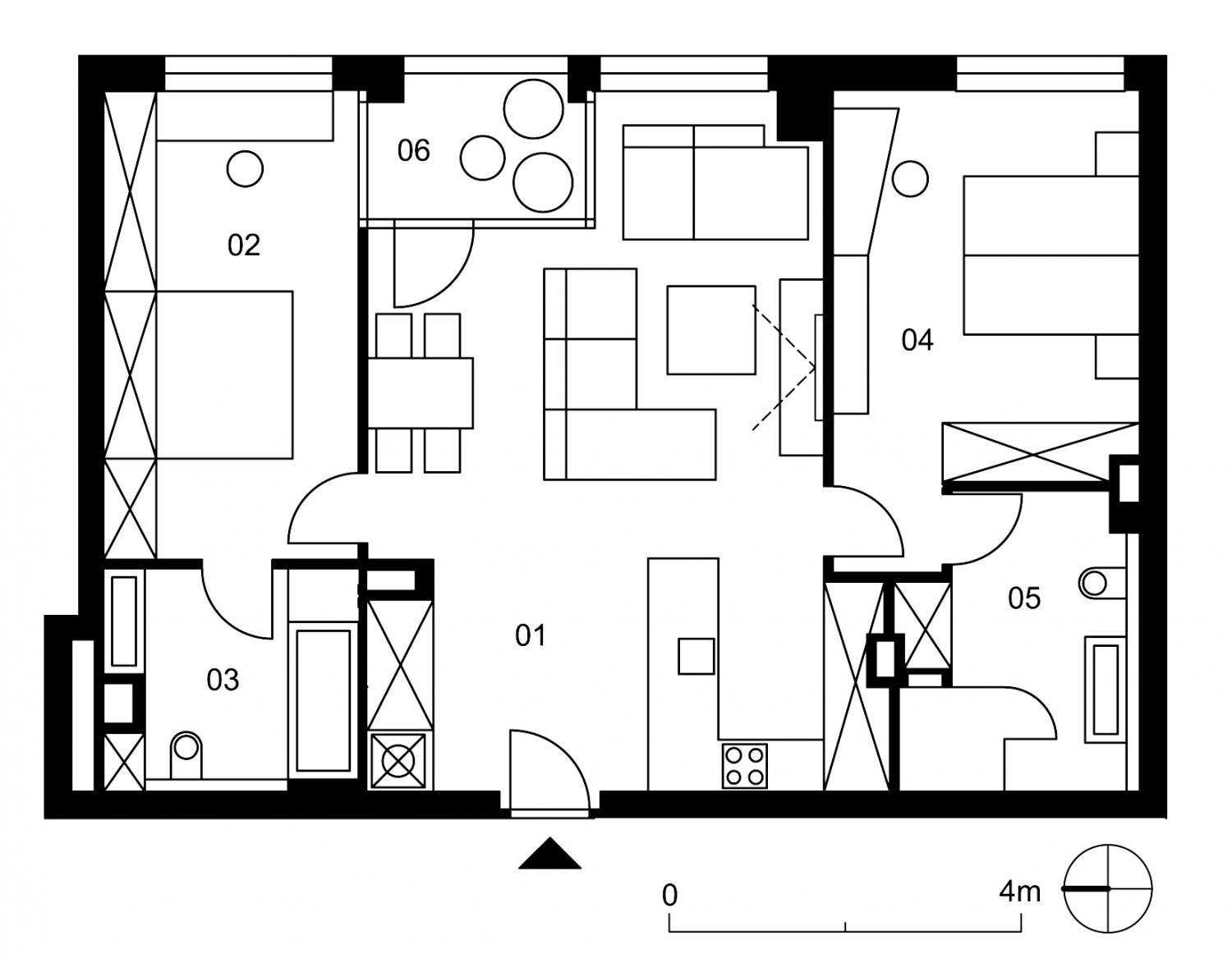 Proposed floor plan 90,0 m²
01 entry and daily space 8,7 m² 02 bedroom 1 15,5 m² 03 bathroom 1 6,6 m² 04 bedroom 2 16,8 m² 05 bathroom 2 8,5 m² 06 loggia 3,9 m²