Three bedroom maisonette, Bratislava, Slovakia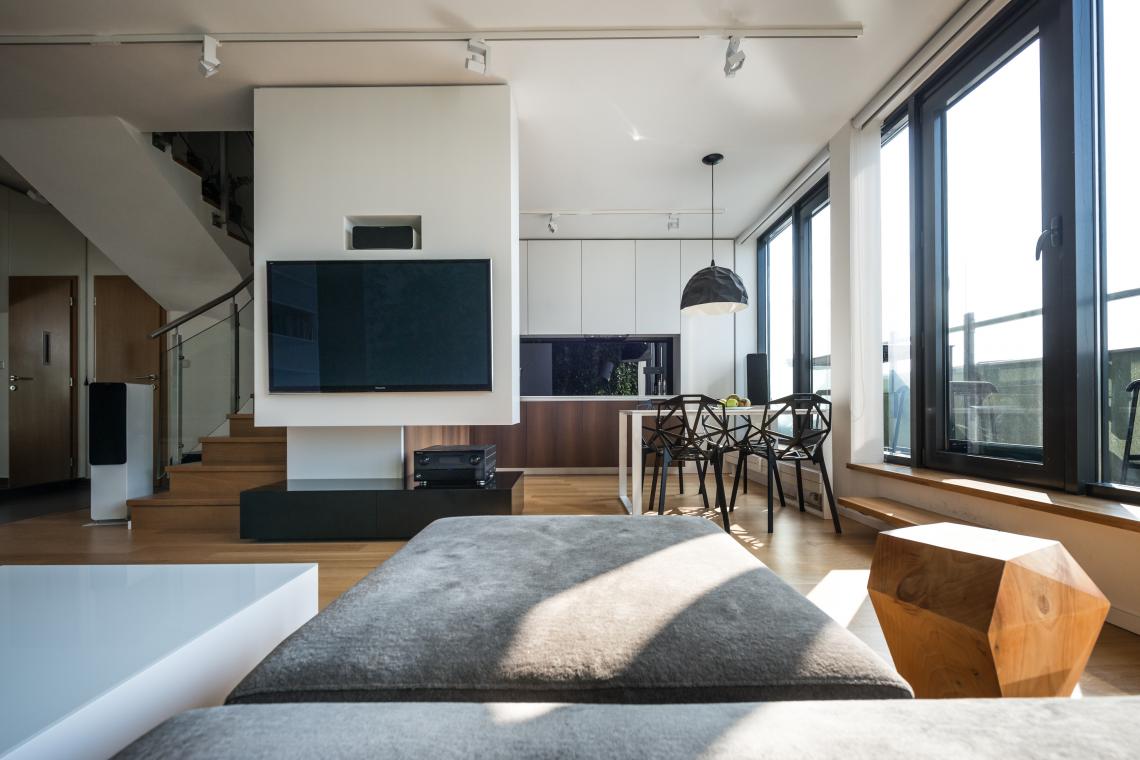 Three bedroom luxury duplex apartment is located on the top level of a residential building. Manufactured furniture is from reputed brands, customized furniture is in combination of wooden veneer wenge and black and white paint.
The original space counted with TV located on the wall, where we proposed seat. In this case the seat would be turned with its back into the space created so two corridors - one with seat and the second between the seat and TV. Our proposal merged these two corridors into one, which increased the space.
Design (visualization) of the daytime zone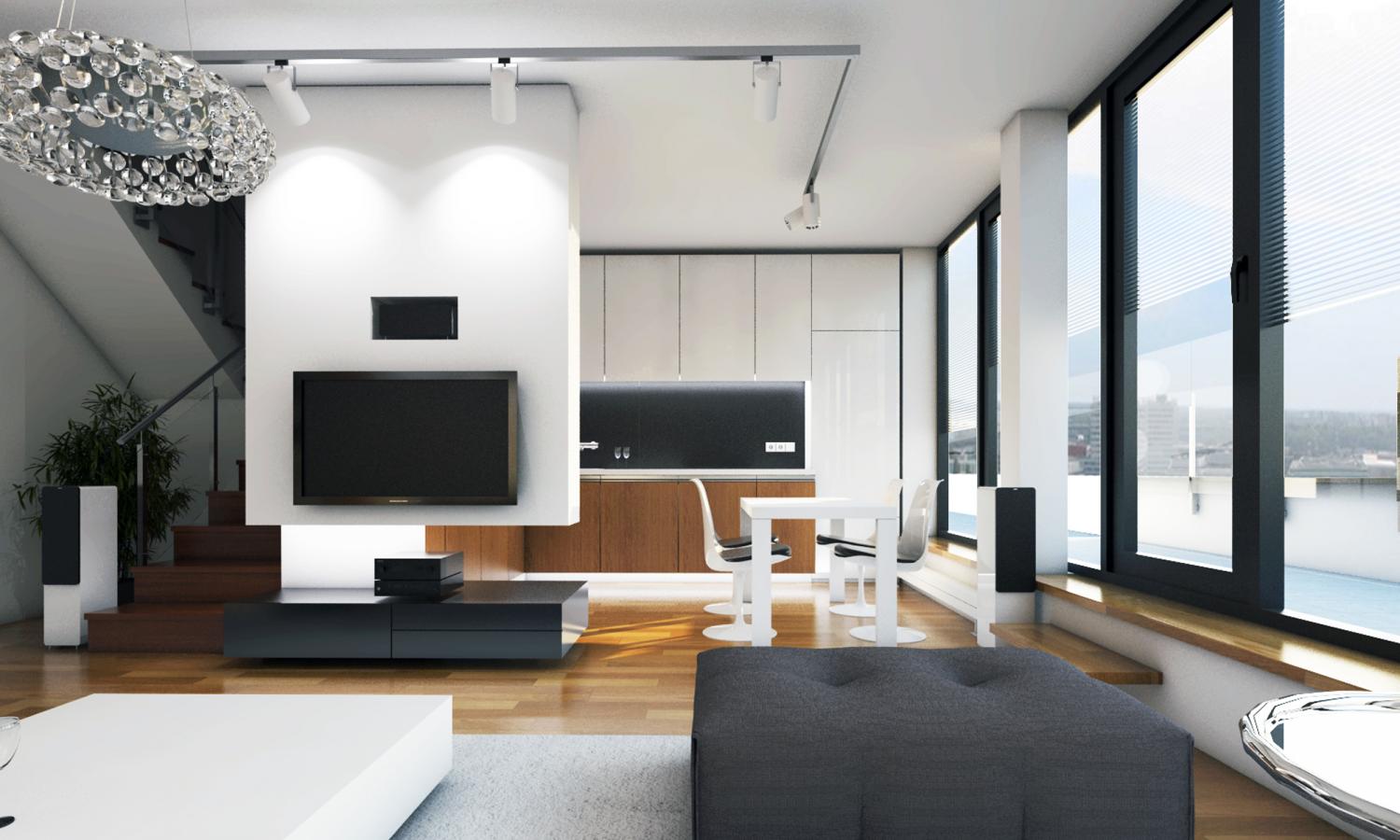 See our blog: Visualization or execution?