Three bedroom maisonette, Bratislava, Slovakia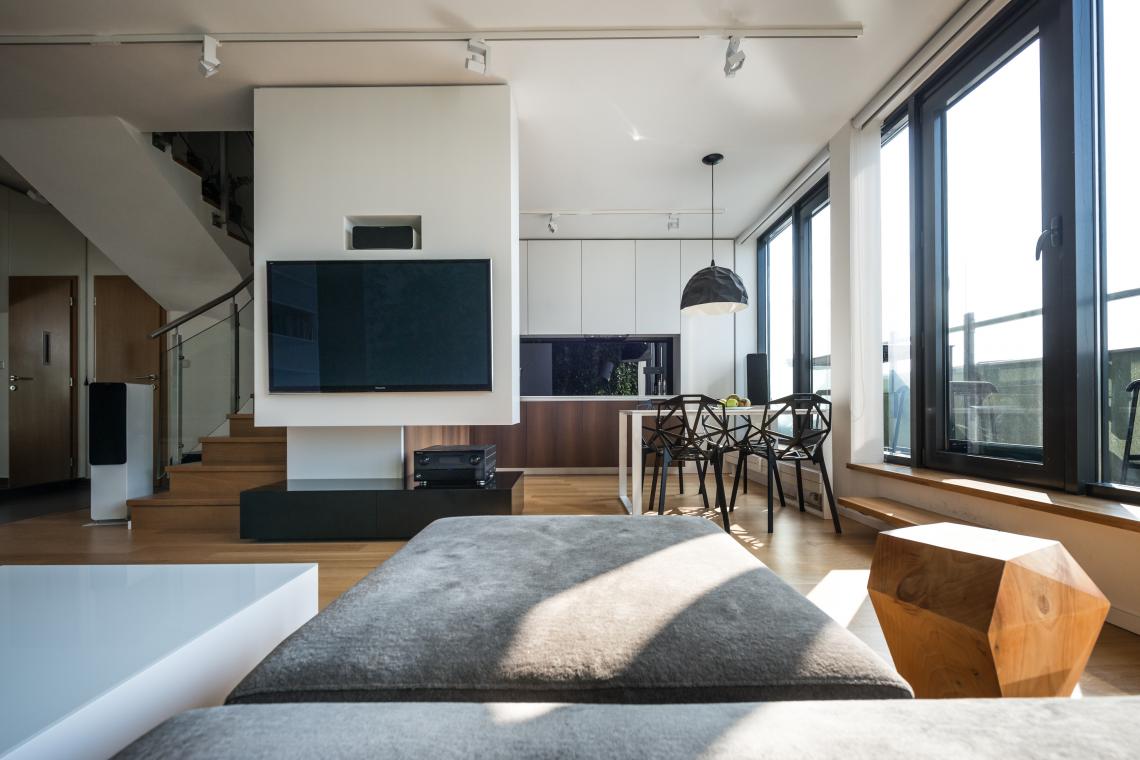 Three bedroom luxury duplex apartment is located on the top level of a residential building. Manufactured furniture is from reputed brands, customized furniture is in combination of wooden veneer wenge and black and white paint.
Basic data
NameTrojizbový mezonet
LocationRužinov, Bratislava, Slovakia
Type of the projectArrangement of uncovered space with furniture without construction adjustments
Status of the projectrealization
Planning and realizationRULES, s.r.o.
Dates
Period of project08/2012 - 10/2012 (2 months)
Period of realization09/2012 - 01/2014 (16 months)
Prices
Interior design1000 €
Total cost30.000 €
Statistics
Area (without balcony)97 m²
Area of balconies, loggias, terraces11 m²
Number of bedrooms3
Interior elements
Dining chairsMagis Chair_One
LampsFoscarini Diesel Rock, Foscarini Diesel Fork, Deltalight
MultimediaSonos, Pioneer, Panasonic, Tangent, Q acoustics, Velodyne
KitchenCorian, Whirpool Cube Fusion
FurnitureRiva1920
SofaDomark
Other information
PhotosPeter Čintalan