Three bedroom apartment with winter garden, Bojnice, Slovakia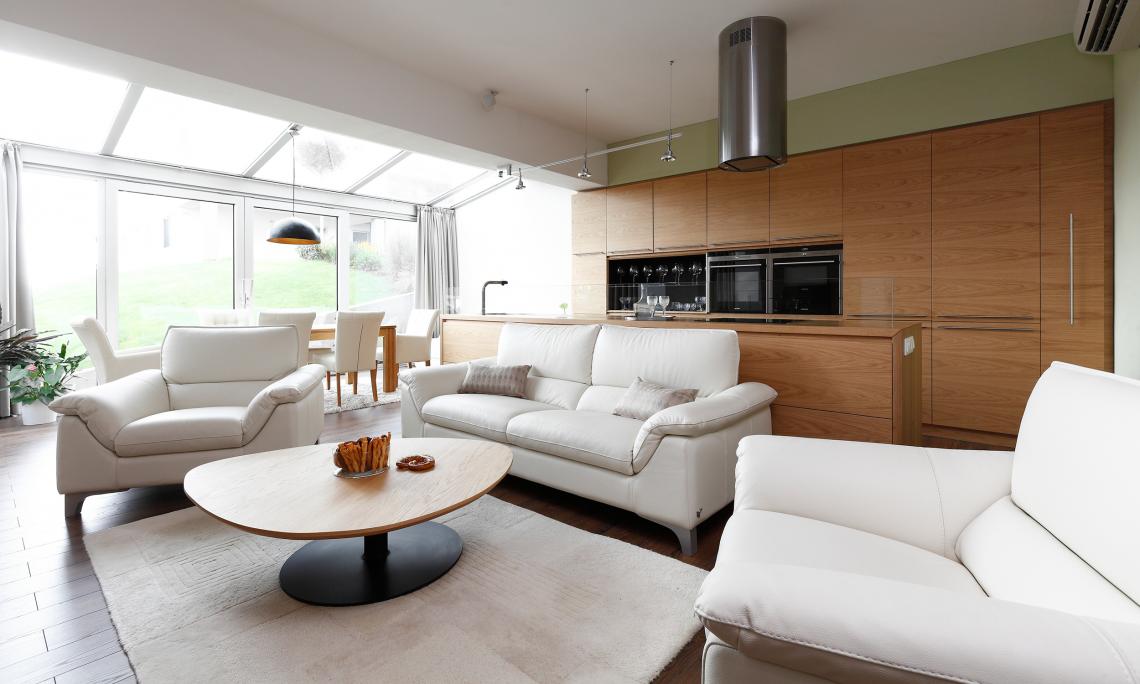 Three bedroom apartment interior for an elderly married couple was designed in a conservative style according to the taste of the future residents. On the area of the terrace we created a winter garden, which doubled. the original day area.
We designed an interior of a three-bedroom apartment for seniors according to their taste in a conversative style. The area of former terrace was used as a winter garden, which extended the original size of a day zone. The neat interior is easy to clean with natural materials, modern and traditionaô features are in harmony and give an impression of home.
Photos: Dano Veselský