Showroom Samsung, Bratislava, Slovakia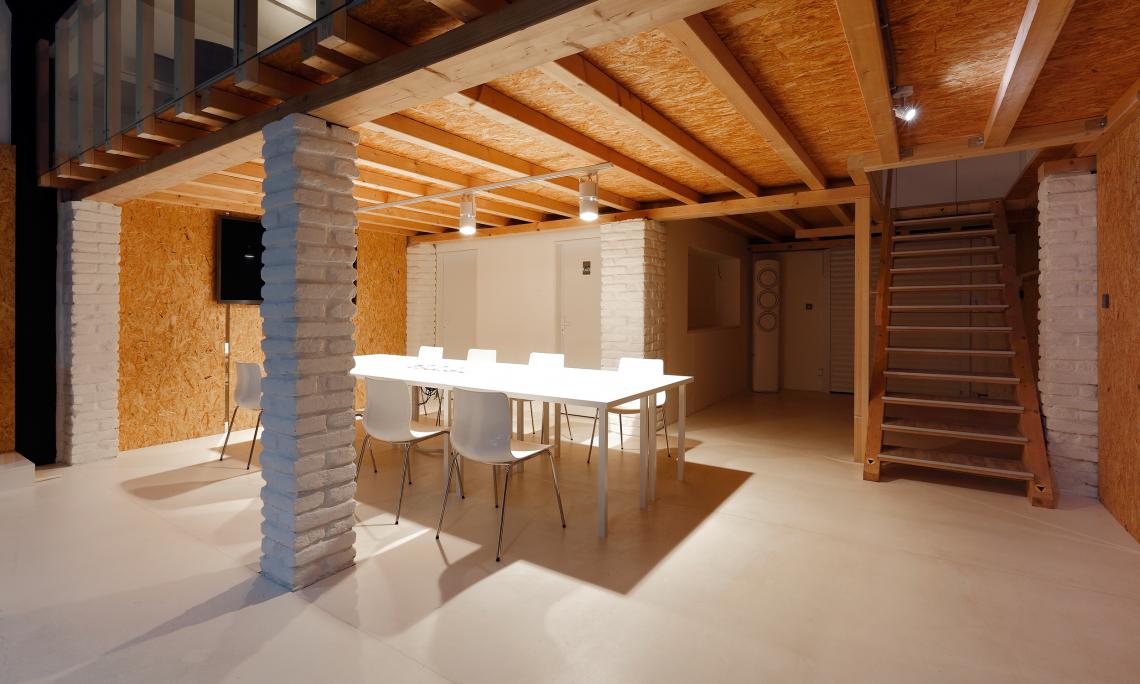 In Samsung showroom will be exhibited current products of the entire spectrum of concern - from air conditioners, through televisions to mobile phones. The interior was made up of the contrast of a raw OSB panel and hi-tech technology.
Basic data
NameShowroom Samsung
LocationBratislava, Slovakia
Type of the projectProject of completed interior renovation of an existing construction (Interior study, realization drawings of construction's modifications, realization drawings of tiles covering areas and bathrooms, design of electric installations and lighting arrangement, drawings of atypical furniture and selection of standardized furniture).
Status of the projectrealization
Planning and realizationRULES, s.r.o.
Dates
Period of project02/2013 - 05/2013 (3 months)
Period of realization08/2013 - 02/2014 (6 months)
Prices
Interior design2.900 €
Statistics
Area (without balcony)130 m²
Other information
PhotosDano Veselský