Luxury apartment reconstruction, Bratislava, Slovakia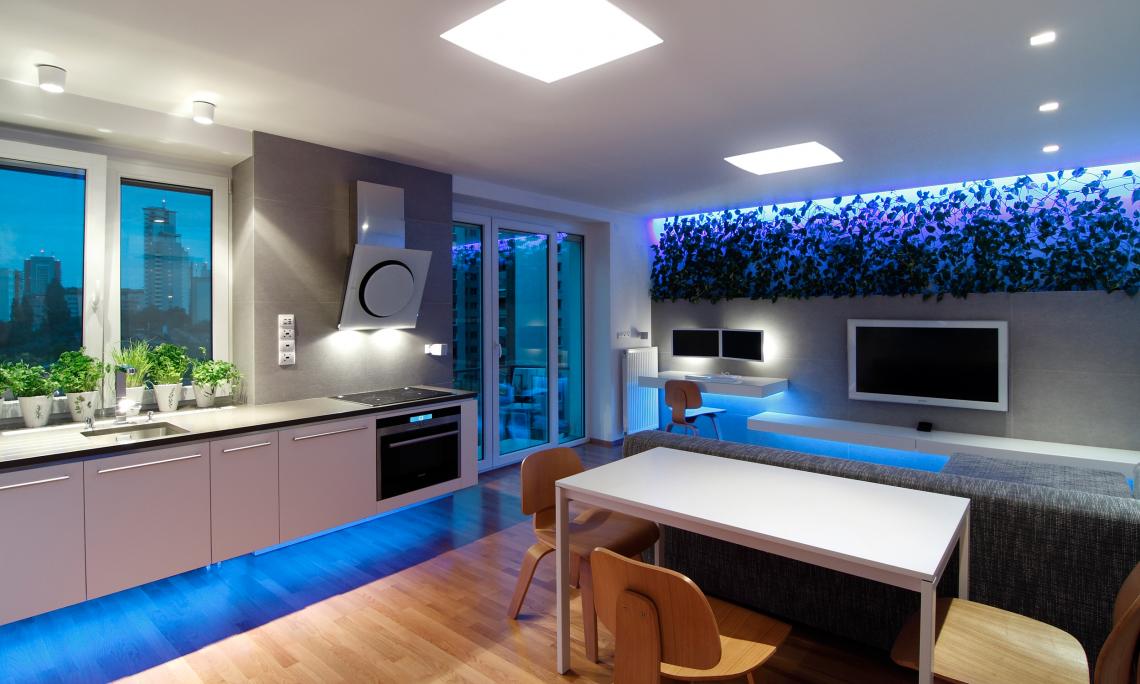 At the beginning there was an old devastated apartment needed reconstruction. In area of 51 m² the task was to solve the lack of storage space and do not fill the space with wardrobes. For the maximum usage we designed customized furniture.
Layout idea
Within the reconstruction we combined foyer, kitchen and living room into the one unit. Bathroom with toilet was expanded to the foyer, we replaced bathtub with bath shower with brick bench. Next to the bathroom is storage for washing machine and dryer.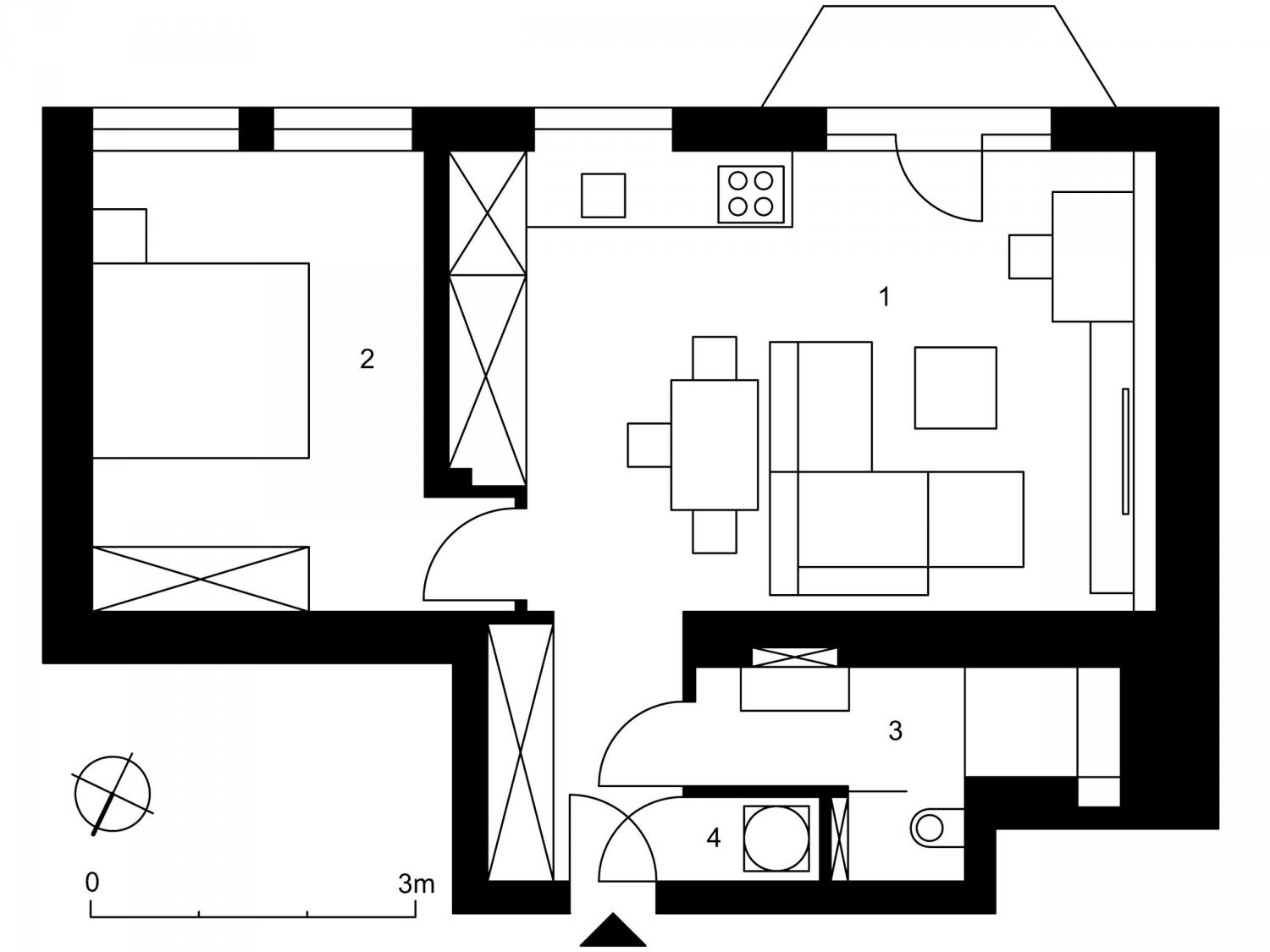 New floo rplan 51,7 m²
1 living room together with kitchen and foyer 31,4 m² 2 bedroom 14,0 m² 3 bathroom with separated WC 5,4 m² 4 storage space with washing machine 0,9 m²