Luxury apartment reconstruction, Bratislava, Slovakia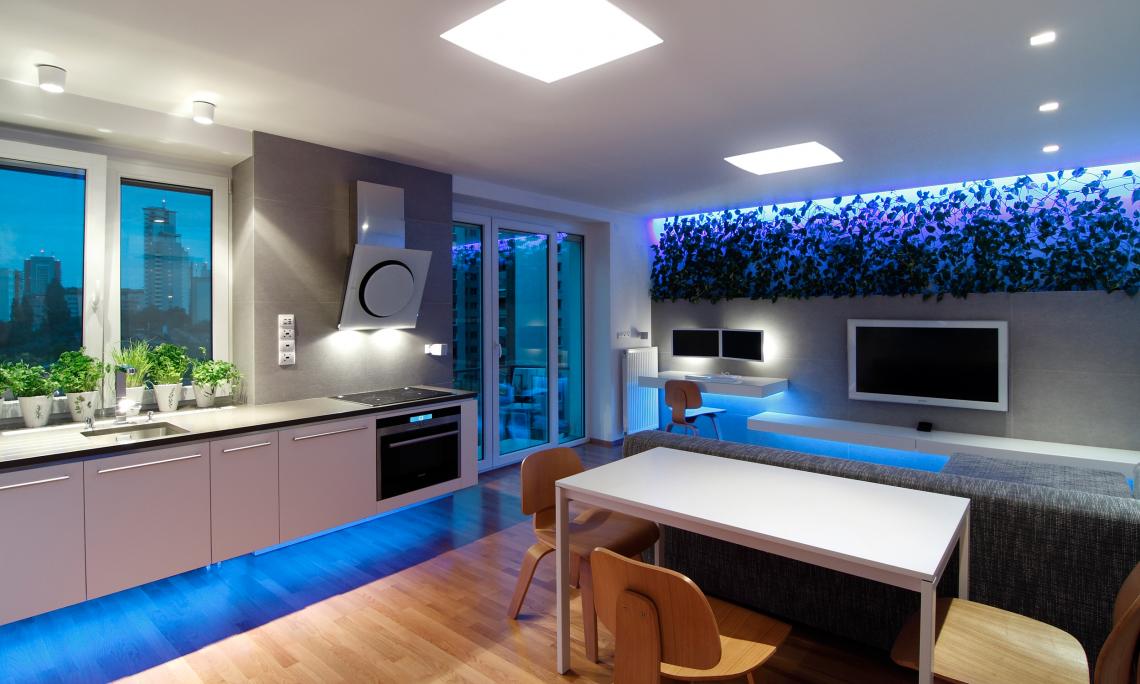 At the beginning there was an old devastated apartment needed reconstruction. In area of 51 m² the task was to solve the lack of storage space and do not fill the space with wardrobes. For the maximum usage we designed customized furniture.
The original balcony was completely destroyed – rotten balcony sheets, original screed was weathered and fell apart. We fixed the screed and made a new tinworks. Tiles, which are the same like the paneling in the rest of the apartment, were glued on the top of the special elastic pad, which also aligns the different materials expansion and prevents of tiles fainting.