Single-family house near forest, Trencin, Slovakia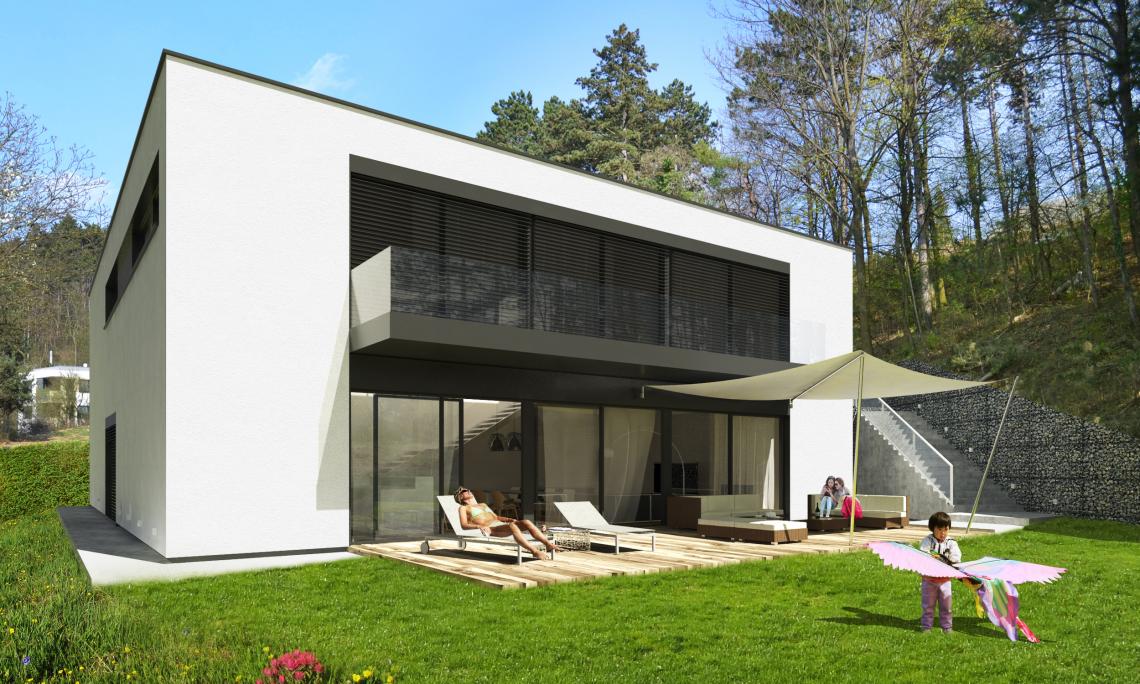 A simple if not trivial shape of a family house contains cosy interior opposite to a radical low-energy exterior. A regular rectangular mass of the building contrasts with an irregular northwards slanting building lot.
Basic data
NameSingle-family house near forest
LocationTrencin, Slovakia
FunctionSingle family House
TypeNew building
StatusProject
Architectural designRULES, s.r.o.
Dates
Project02/2014 - 05/2014 (3 months)
Prices
Architectural study3.800 €
Statistics
Living area382 m²