Family house in a hillside, Bratislava, Slovakia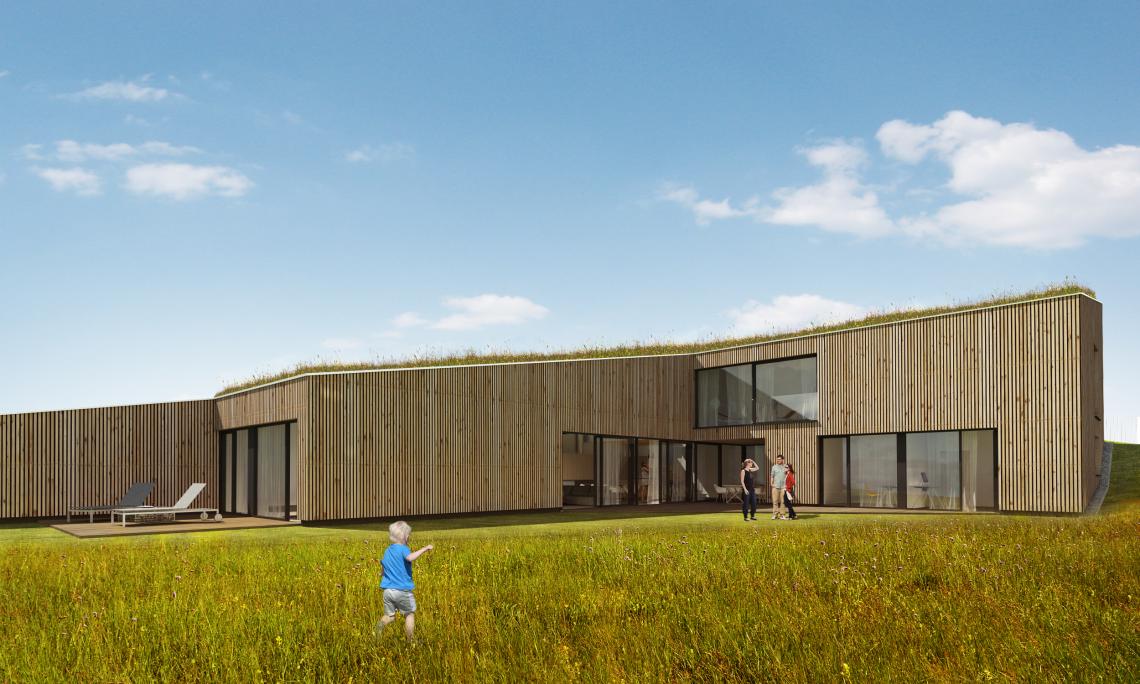 The architecture of the family house corresponds with the hillside creating by its mass an atrium protecting a garden and a terrace from optical contact from the street as well as from the neighbour. Compact and simple shape of the house looks natural, as if it belonged there.
Basic data
NameFamily house in a hillside
LocationBratislava, Slovakia
FunctionSingle family House
TypeNew building
StatusProject
Clientprivate
Architectural designRULES, s.r.o.
Dates
Project01/2014 - 02/2014 (1 month)
Prices
Architectural study3.300 €
Statistics
Living area330 m²