Modern recreation cottage, Orava region, Slovakia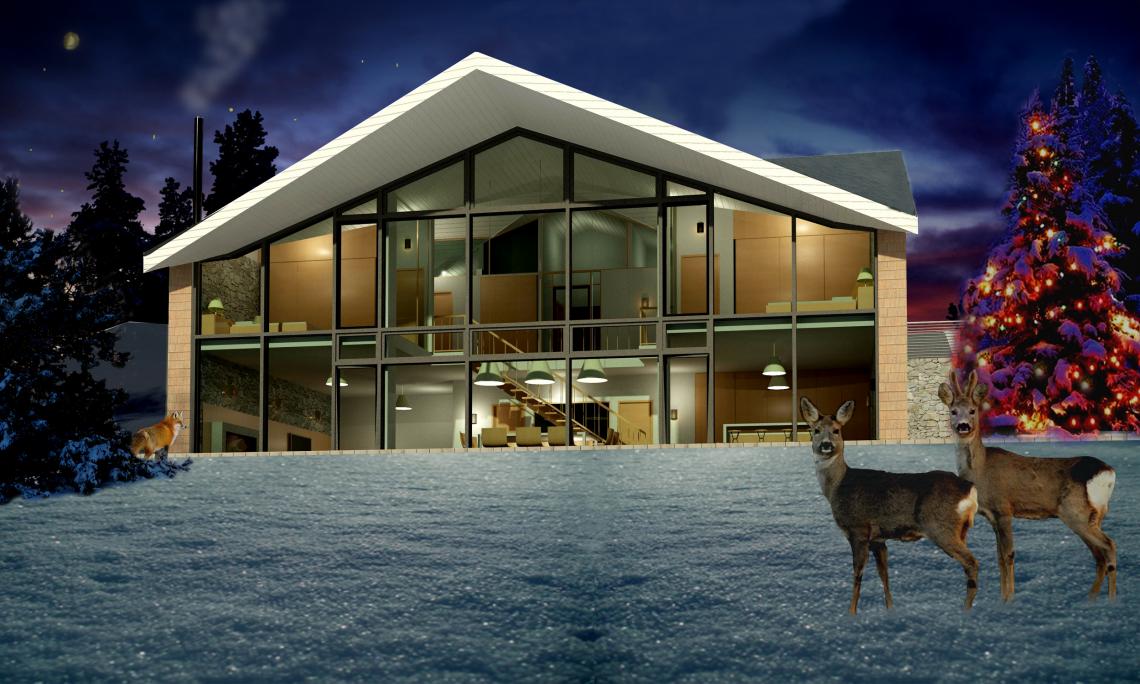 Modern interpretation of a traditional wooden house from Orava region was designed according to the passive house principles on hillside in the mountains. Southwestern glass facade provides views to the residents a solar gains to the building.
Basic data
NameModern recreation cottage
LocationZázrivá, Dolný Kubín, Slovakia
FunctionHouse for temporary accommodation
TypeNew building
StatusProject
Clientprivate
PlannerRULES, s.r.o.
Dates
Project04/2011 - 09/2012 (17 months)
Prices
Architectural study2.500 €
Statistics
Living area236 m²
Number of bedrooms4