Reconstruction and conversion of outbuilding into the weekend house for guest accomodation. On the ground floor is located kitchen with a dining table, WC and wine cellar entrance. On the unused floor we designed a bedroom with bathroom.
Reconstruction and conversion of an agricultural building into a weekend house close to the border with Austria. On the ground floor is a garden kitchen with a dining table, a bathroom and a cellar entrance. Previously unused upper floor contains a bedroom with a bathroom.
Architecture of the building
The ground plan of the building is identical with the original structure, however, the inclined roof has been replaced by a gable roof, because the 50 cm thick roof insulation might pester neighbours when casting shadow on their property. A combination of white plaster, wood and eternit plates on the roof fits in the village environment.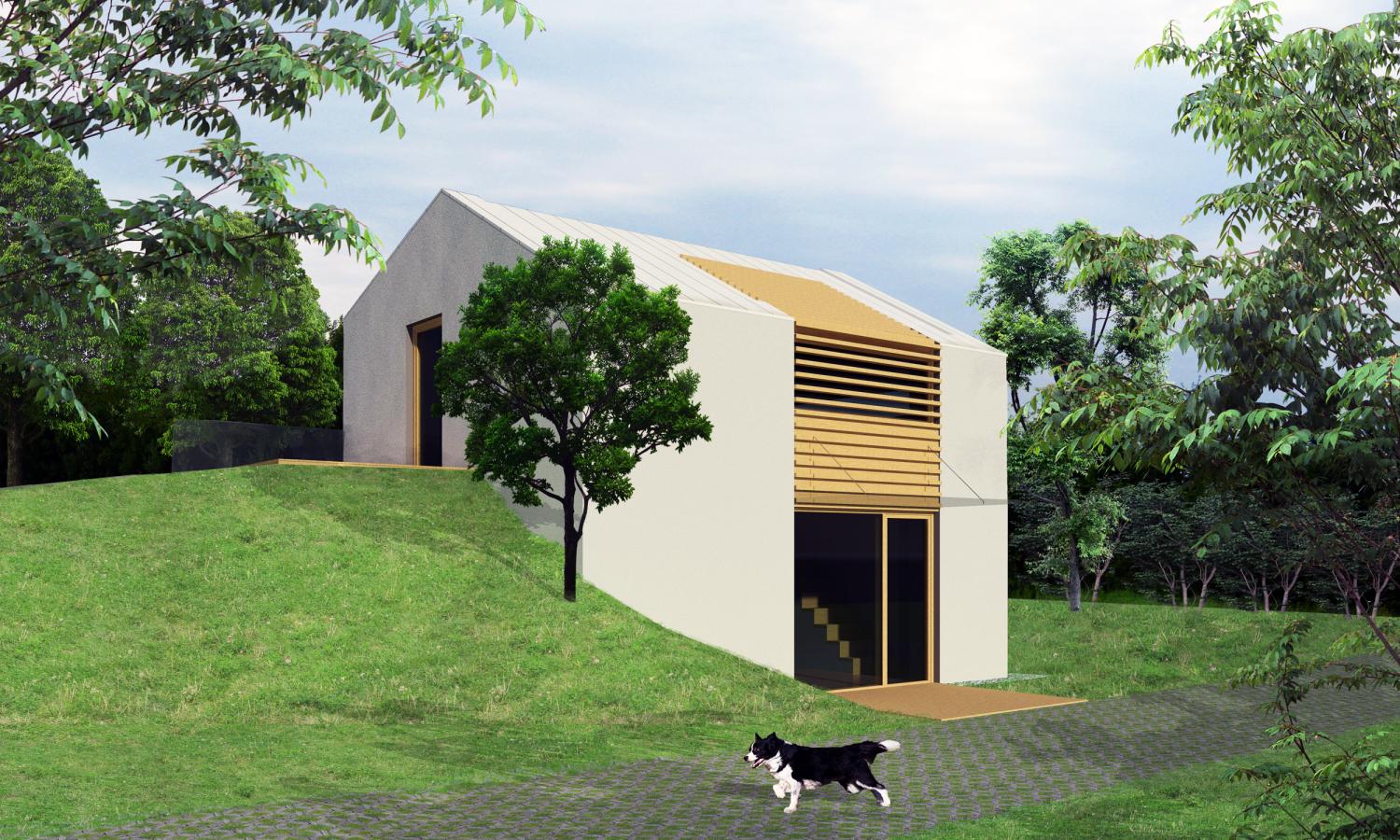 Brightening of the shed
In the past, the original shed served as storage space with minimum windows. As its function was changed we had to brighten the room by daylight. This was achieved by glass entrance door serving as a window, as well as by using linear windows on the sides. For the attic a big window above the bed has been designed.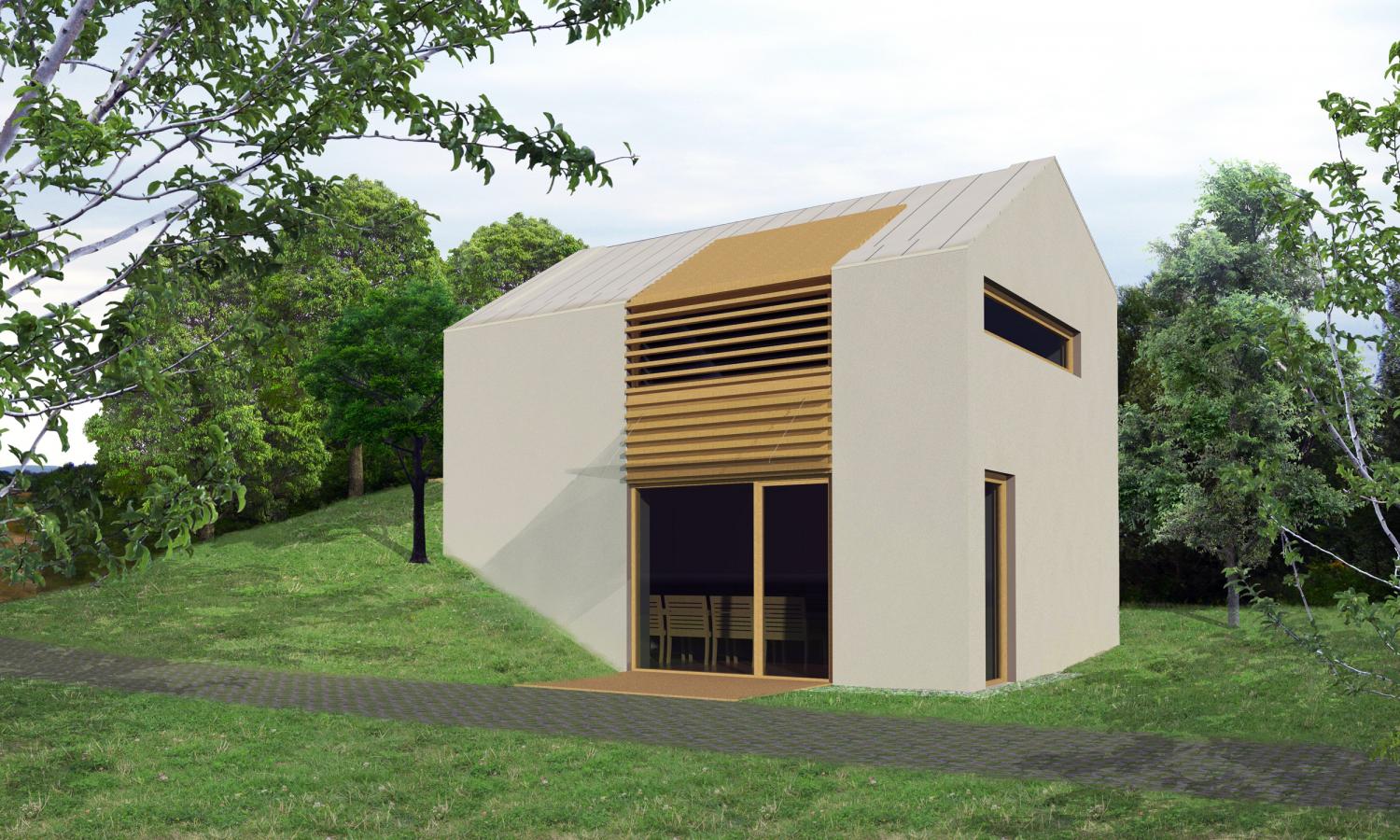 Wine cellar under a hill
There was a wine cellar belonging to the shed. We found the cellar valuable and in the new project we decided to leave it unchanged. Because the cellar embankment comes up to the second floor, we utilized its height and designed a door from the bedroom onto the hill connecting it with the garden