Low-energy detached house, Bratislava, Slovakia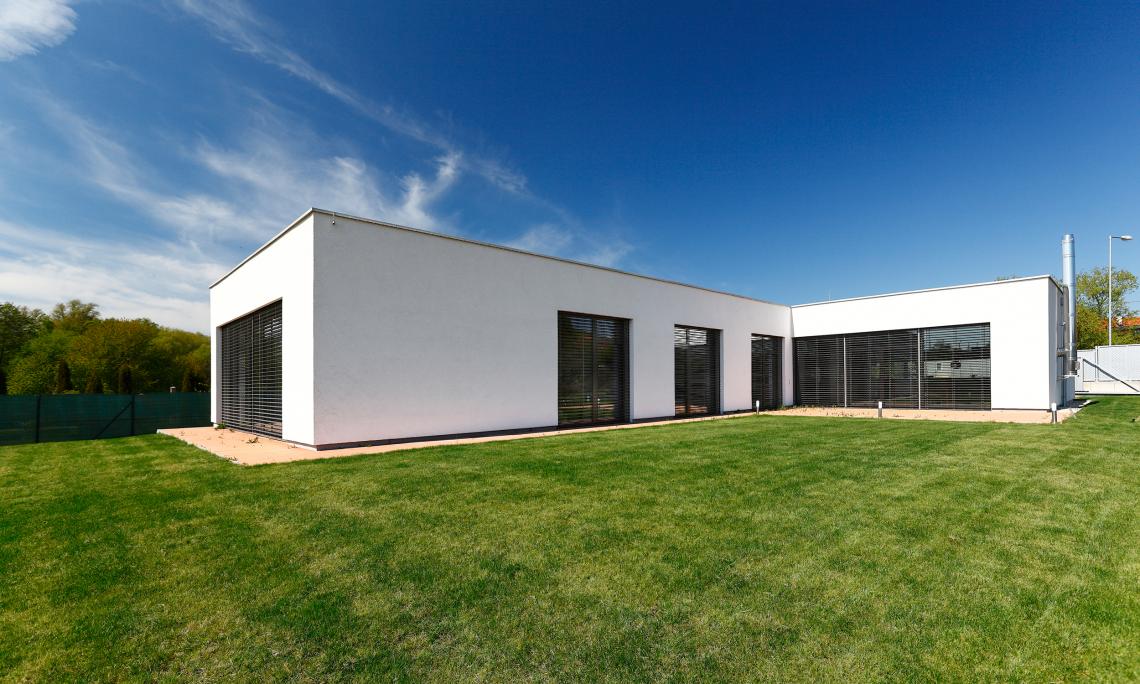 One-storey single-family house is economical due to the compact design and properly facing windows. Comfort of the residents is secured by advanced technologies - heat pump with cooling, heat recovery ventilation and smart wiring.
Basic data
NameLow-energy detached house
LocationBratislava, Slovakia
FunctionSingle family House
TypeNew building
StatusRealization
Clientprivate
PlannerRULES, s.r.o.
Dates
Project09/2009 - 05/2011 (20 months)
realisation07/2011 - 08/2012 (13 months)
Prices
Architectural study1500 €
Complete project13.000 €
Realization195.000 €
Construction price per m²1300 €
Statistics
Living area223 m²
Area of balconies, etc.45 m²
Built-up area299 m²
Site area995 m²
Number of bedrooms6
Heating energy demand22 kWh/(m²a)
Project elements
WallsXella Ytong
floor insulationExpandovaný podlahový polystyrén EPS 100 hrúbka 250 mm
wall insulationPolystyrén EPS 100 hrúbka 200 mm
roof insulationExpandovaný podlahový polystyrén EPS 100 hrúbka 250 mm
WindowsDrevohliníkové okná s trojitým zasklením
FacadeBiela omietka, silikátová
WiringLegrand Bticino
Other information
PhotosDano Veselský