RULES studio, Bratislava, Slovakia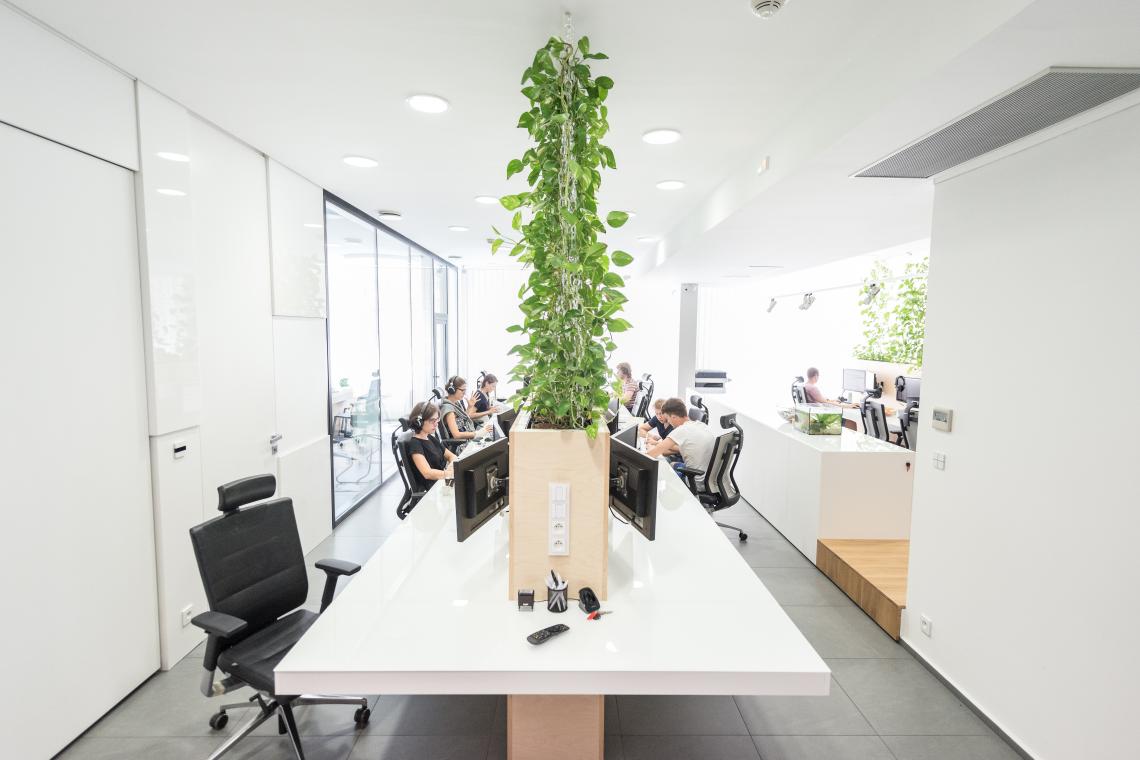 Modern office interior with optimal usage of floor area. Rectangular space was divided into three units - there are ten working places, meeting point for eight people and shared kitchen with storage space. Live plant naturally divides this space.
Basic data
NameRULES studio
LocationBratislava - Ružinov, Slovakia
Type of the projectProject of completed interior renovation of an existing construction (Interior study, realization drawings of construction's modifications, realization drawings of tiles covering areas and bathrooms, design of electric installations and lighting arrangement, drawings of atypical furniture and selection of standardized furniture).
Status of the projectrealization
ClientRULES, s.r.o.
Planning and realizationRULES, s.r.o.
Dates
Period of project03/2012 - 05/2012 (2 months)
Period of realization05/2012 - 07/2015 (39 months)
Prices
Interior design4.700 €
Statistics
Area (without balcony)235 m²
Interior elements
WiringLegrand, Bticino, Jung, KNX
FurnitureLD-Seating