A stylish kids room offers quite a good taste and a fabulous design without any kitsch. A prominent feature is the tree with the swing made of a pine plywood and the bunk beds house as well.
Kid´s room under the tree
The dominant feature of the room is a tree of pine plywood fixed to the steel load-bearing structure under the wood facing. To the structure hooks are anchored for hanging a swing, so it can bear even elder fans of swinging. The treetop consists of plastic circles in various shades of green. On the blue sky-looking background the treetop looks absolutely natural.
See also other all Children's rooms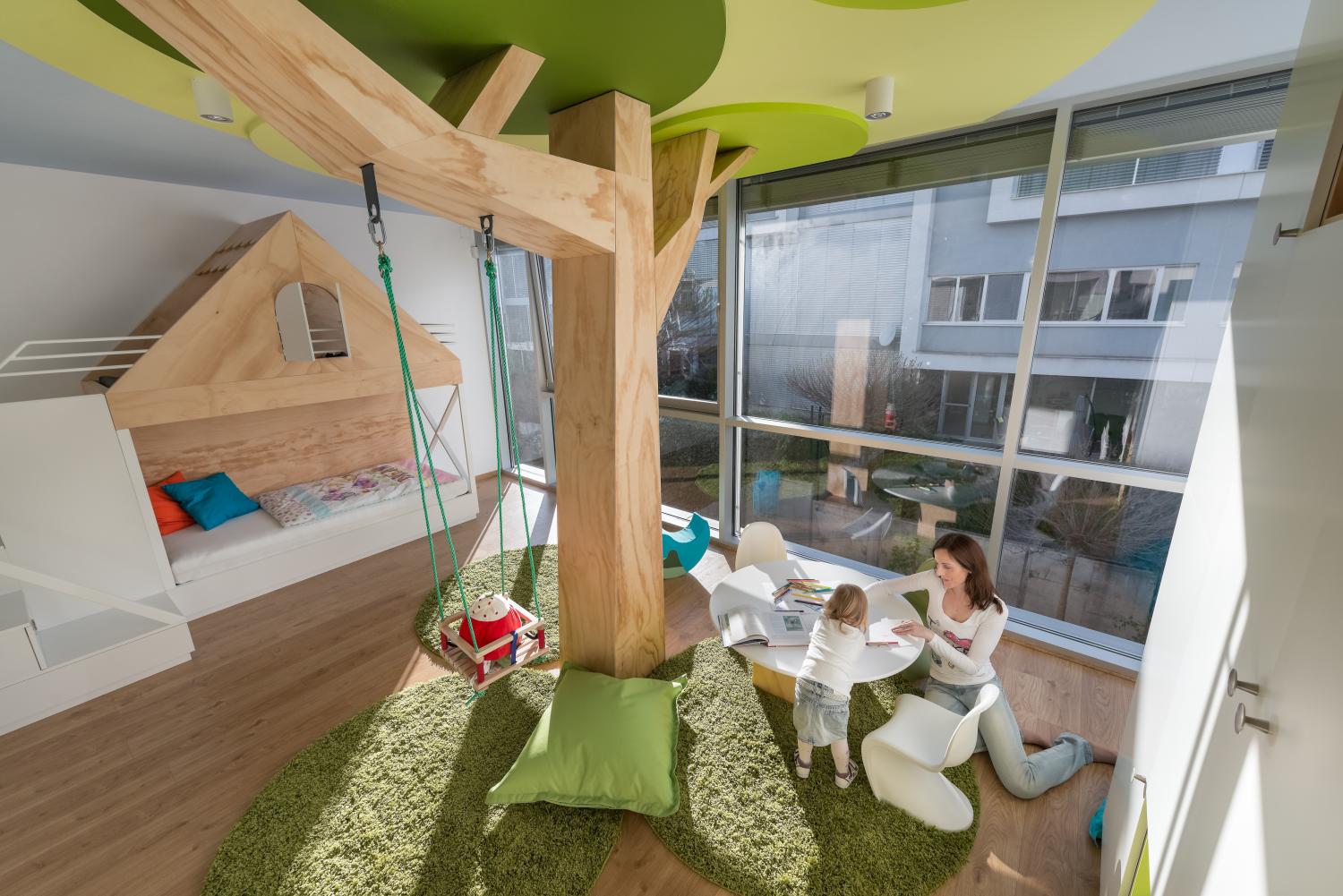 See also other all Children's rooms
Storage spaces in kid´s room
The kid´s room makes the best of the space, except for the tree all parts of the atypical furniture serve as wardrobes. The lower part of the bunk bed has drawers. Lockers for small toys are hidden in the stairs to the upper bunk. The main storage space is in the tall wardrobe with open and closed shelves.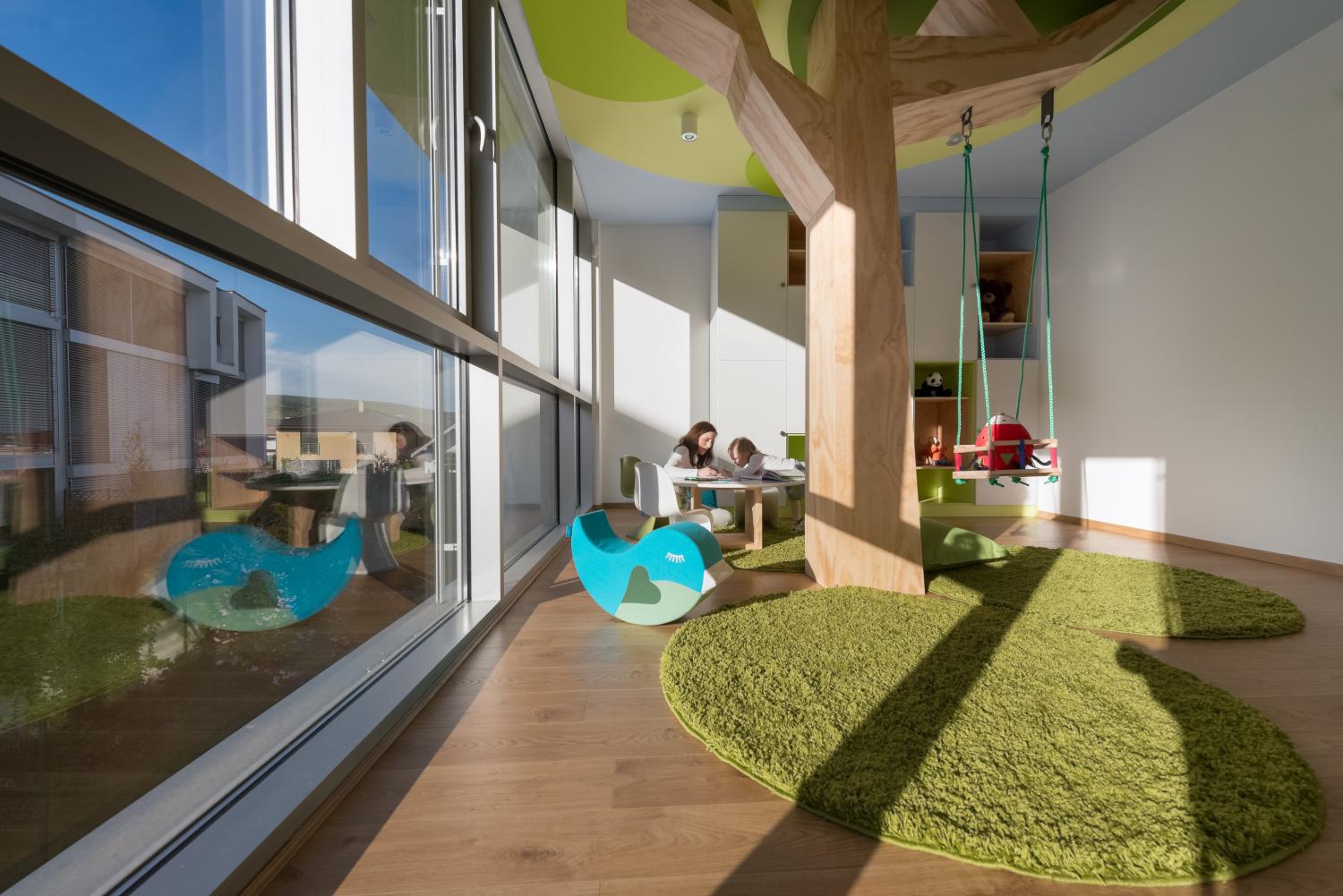 Kid´s bunk bed as Gingerbread house
When looking at that piece of furniture it is difficult to tell whether it is a bed functioning as a house or a house functioning as a bed. Restrained combination of materials in playful form, white dull varnish and pine plywood make the room suitable for kids as well as timeless. The stairs serve as storage space.