Single-family house with terraces, Prievidza, Slovakia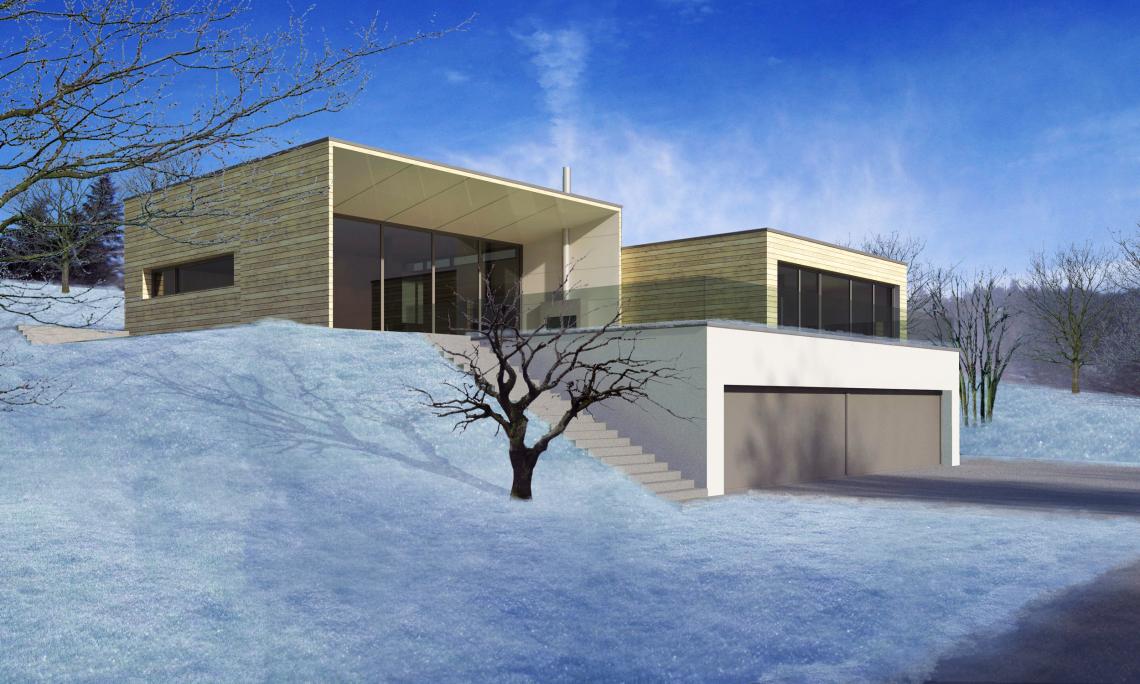 We adapted house architecture into the sloped site. Ideal plot location toward the cardinal allowed us to orient main rooms to South-West side. Large glass areas contribute to solar gains in Winter season.
Basic data
NameSingle-family house with terraces
LocationPrievidza, Slovakia
FunctionSingle family House
TypeNew building
StatusProject
Clientprivate
PlannerRULES, s.r.o.
Dates
Project01/2012 - 03/2012 (2 months)
Prices
Architectural study3.500 €
Statistics
Living area324 m²
Number of bedrooms6