Law firm office, Zvolen, Slovakia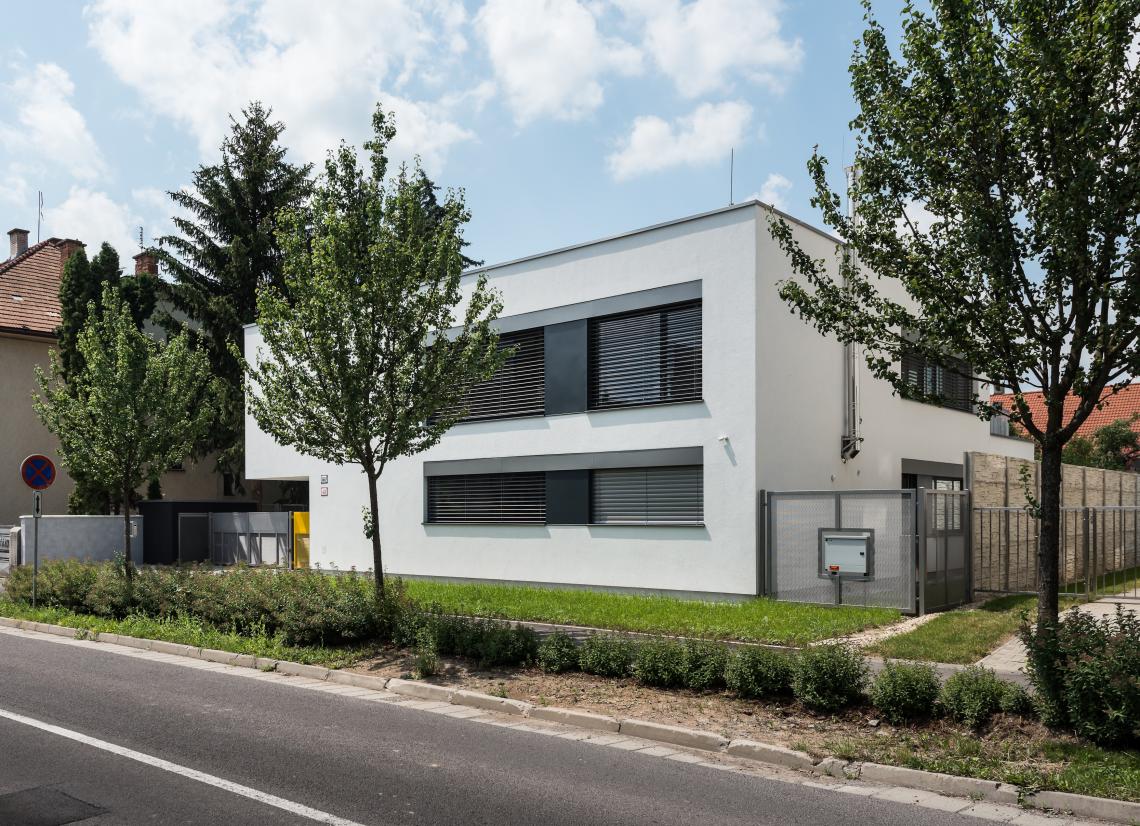 Pragmatic architecture of two - storey building represents with dignity its function. A simple building construction means rational use of funds for construction. Building was designed so that it could be expanded in the future.
The floor plan of the building is designed so that different levels can be rented separately to different companies. The flexible layout allows smooth extension of the rooms in the event of a future extension of the building. On the first floor there is an entrance space, offices, kitchen with day room, sanitary facilities and a meeting room. On the second floor there are the offices with sanitary equipment, archives and a large terrace.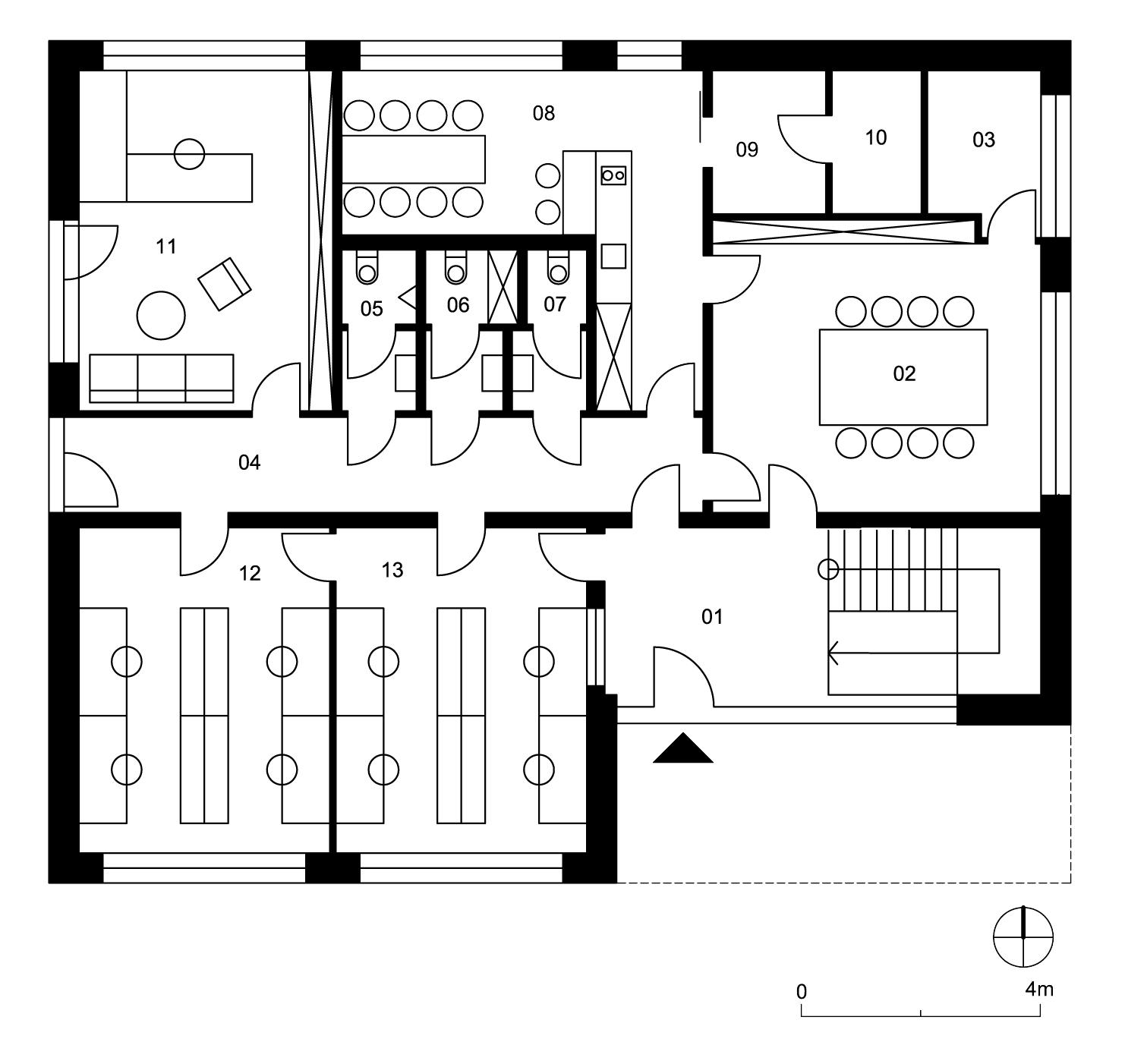 Layout of the first floor 178,4 m² (whole area 311,8 m²)
01 entrance hall 20,4 m² 02 meeting room 26,5 m² 03 server / storage 4,9 m² 04 corridor 16,7 m² 05 boss toilet 3,3 m² 06 women´s toilet 3,8 m² 07 men´s toilet 3,0 m² 08 day room and kitchen 21,9 m² 09 kitchen storage 4,5 m² 10 utility room 3,6 m² 11 boss office 24,2 m² 12 office 1 22,8 m² 13 office 2 22,8 m²