Passive wooden house Ecocube, Čunovo, Slovakia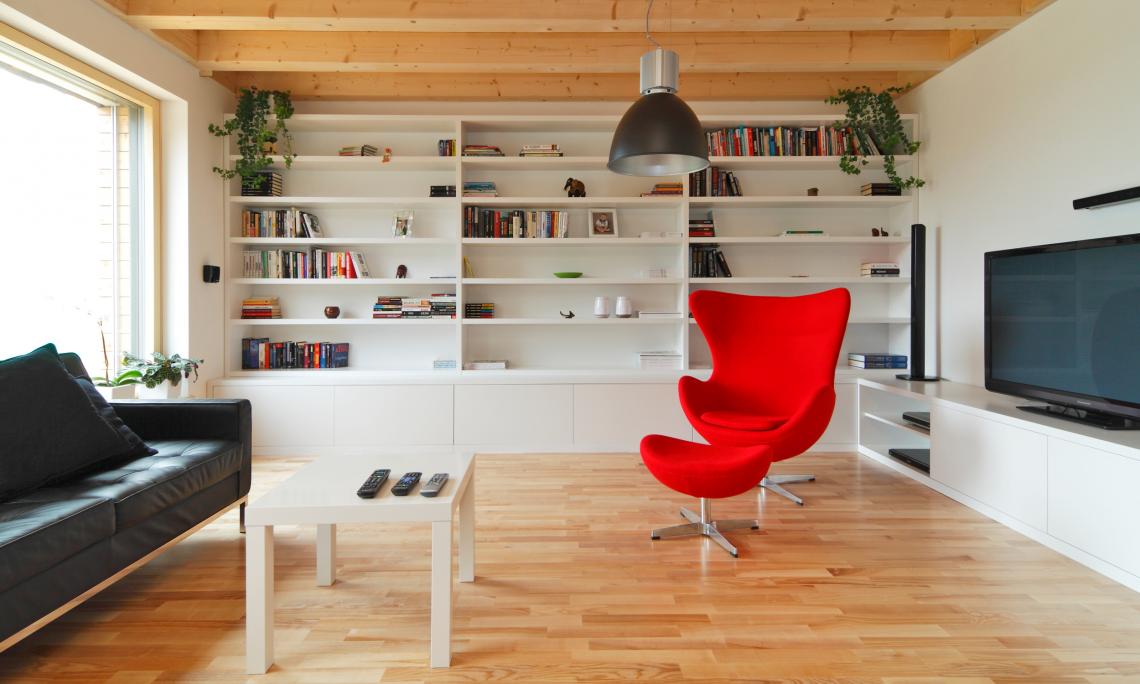 Passive catalog house made of wood Ecocube had problematic floor plans. We changed house disposition and so we created logical, functional and cozy home. Interior materials were designed to correspond with the nature of a wooden house.
Basic data
NamePassive wooden house Ecocube
LocationČunovo, Slovakia
Type of the projectProject of completed interior into yet unrealized space (Interior study, realization drawings of construction's modifications, realization drawings of tiles covering areas and bathrooms, design of electric installations and lighting arrangement, drawings of atypical furniture and selection of standardized furniture).
Status of the projectrealization
Planning and realizationRULES, s.r.o.
Dates
Period of project06/2011 - 01/2012 (7 months)
Period of realization09/2011 - 05/2012 (8 months)
Prices
Interior design1.600 €
Statistics
Area (without balcony)130 m²
Area of balconies, loggias, terraces70 m²
Number of bedrooms3
Other information
PhotosDano Veselský
investor's view
"The decision to realize our interior based on the designs made by studio of Rudolf Lesňák was one of the best decisions we made during the construction of our house. We strongly appreciate the cooperation with the professionals which added the quality of the living space, saved a lot of money and time. Investment to the cooperation we would definitely repeat if necessary and well recommend it to everyone who deal with their housing"