Organic penthouse, Bratislava, Slovakia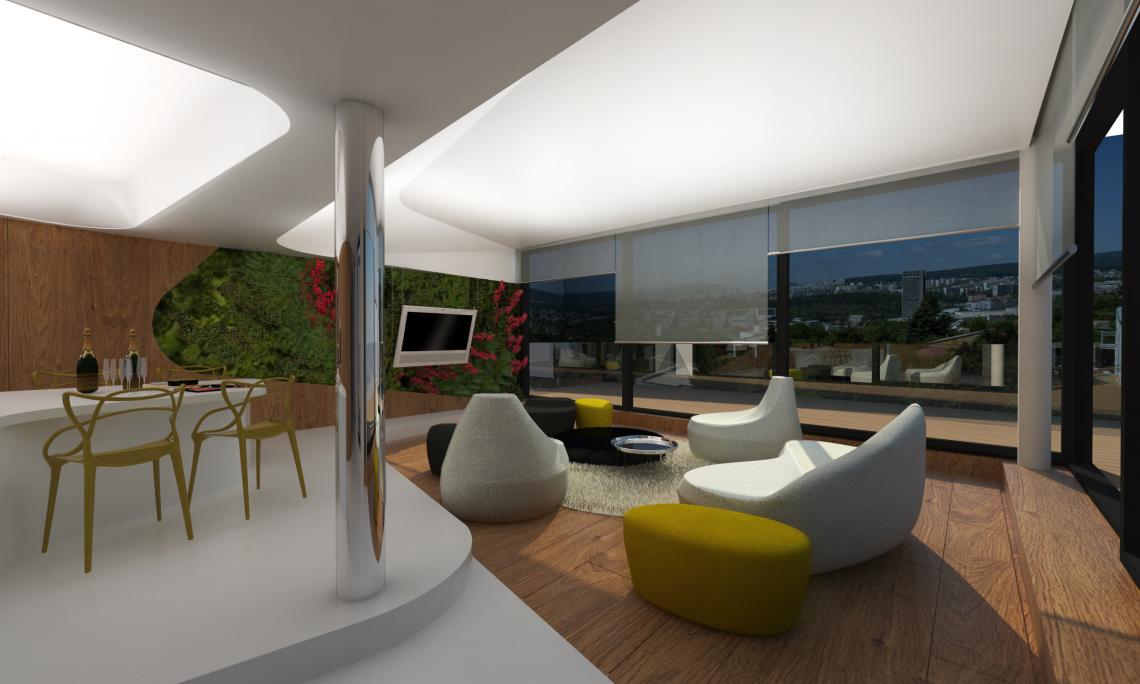 The organic interior design of luxury apartment on the top floor overlooking the city has a character of a hotel suite. It contains a living room with kitchen, bedroom and a wellness area - everything is organic interior design.
Basic data
NameOrganic penthouse
LocationBratislava, Slovakia
Type of the projectProject of completed interior into yet unrealized space (Interior study, realization drawings of construction's modifications, realization drawings of tiles covering areas and bathrooms, design of electric installations and lighting arrangement, drawings of atypical furniture and selection of standardized furniture).
Status of the projectunder construction
Planning and realizationRULES, s.r.o.
Dates
Period of project08/2013 - 11/2013 (3 months)
Period of realization08/2015
Prices
Interior design2.400 €