Interior design of a two-bedroom apartment, Bratislava,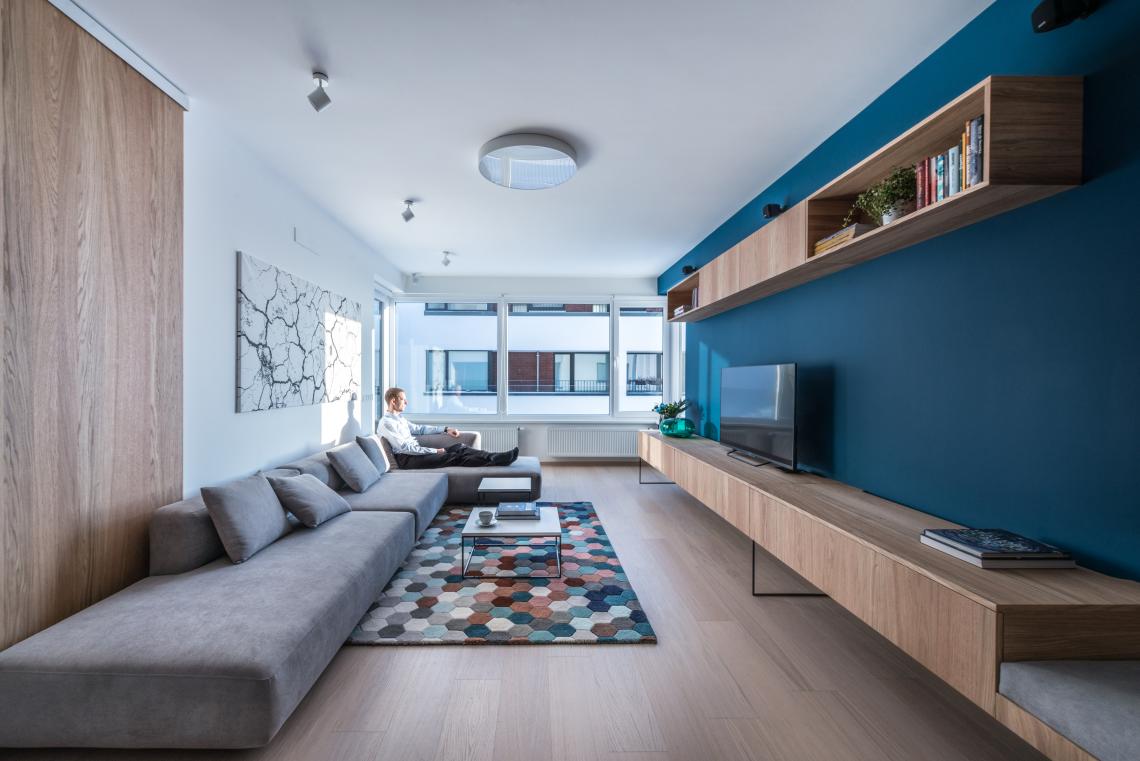 We brought more of the airy-openness to the interior design of the apartment in a new building and gave a functional sense to the connections between the rooms. The decent range of material is elegant and will always be stylish.
We maintained the original layout of functional zones of the apartment but improved its efficiency. We achieved it by minor construction modifications that had minimum impact on the budget, but big impact on a comfortable living in the apartment. We removed the parition wall between the foyer and kitchen in the day zone, which had no functional purpose there. The room looks open and optically bigger. We placed the second toilet in the bathroom and made it accessbile directly from the bedroom, so it increased comfort of using the night zone. At the same time we reduce the area of the night corridor in favor of the bedroom, so we increased the living area.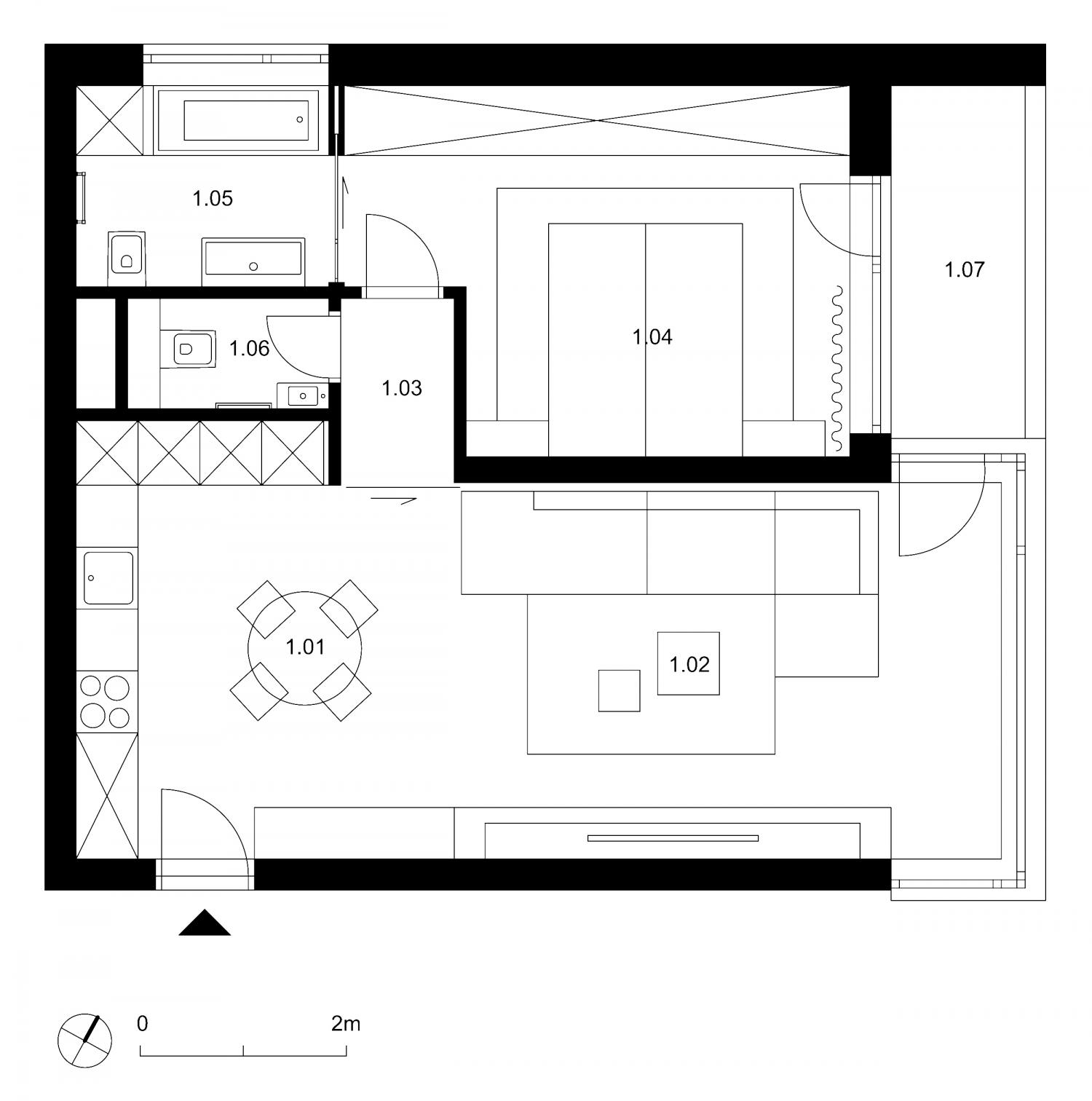 New floor plan 58,8 m² without balcony
1.01 Kitchen: 14,8 m² / 1.02 Living room 19,4 m² / 1.03 Corridor 2,0 m² / 1.04 Bedroom 15,8 m² / 1.05 Bathoom 5,0 m² / 1.06 Toilet 1,8 m2 / 1.07 Balcony 4,3 m2