Model apartment, Trnava, Slovakia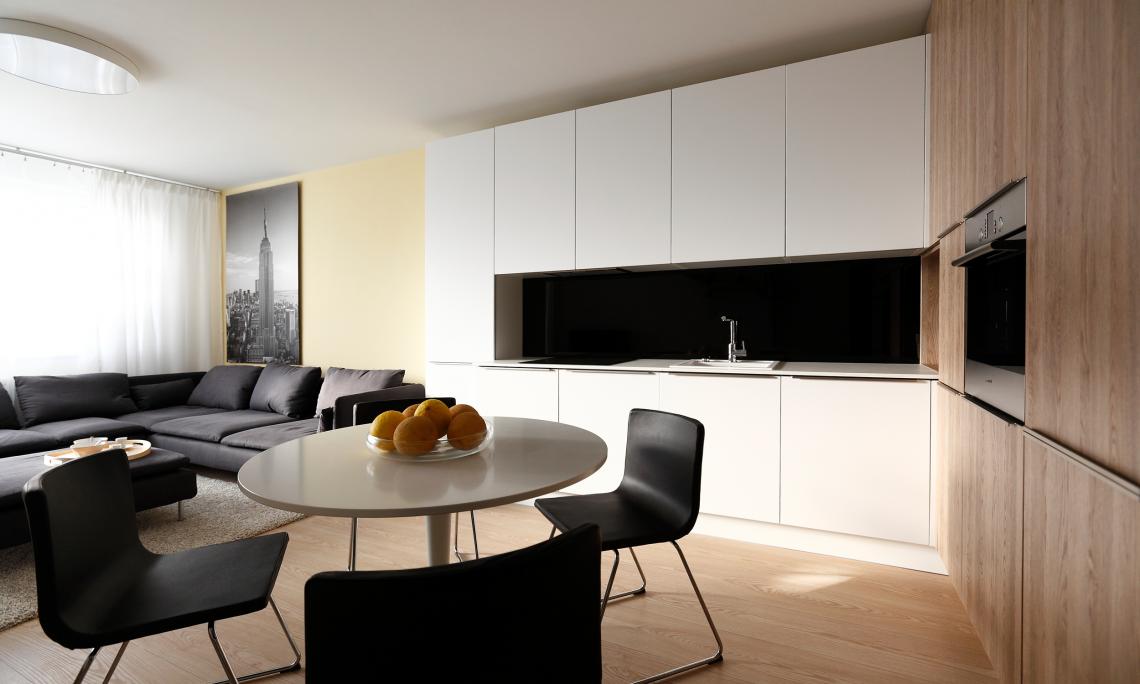 The interior of the model apartment, we have designed as a simple and glib space quickly without opozerateľných trendy elements. Custom furniture used every centimeter of space, leaving enough space for the daily life of future residents.
While solving private residential interior our work caught a developer´s eye who appointed us for an interior design of a model apartment in his next project. In addition to the interior design of the apartment we chose standard furnishing features. The two - bedroom apartment had a good disposition, which can be changed according to anyone´s requirements of a loving home.