Model apartment, Trnava, Slovakia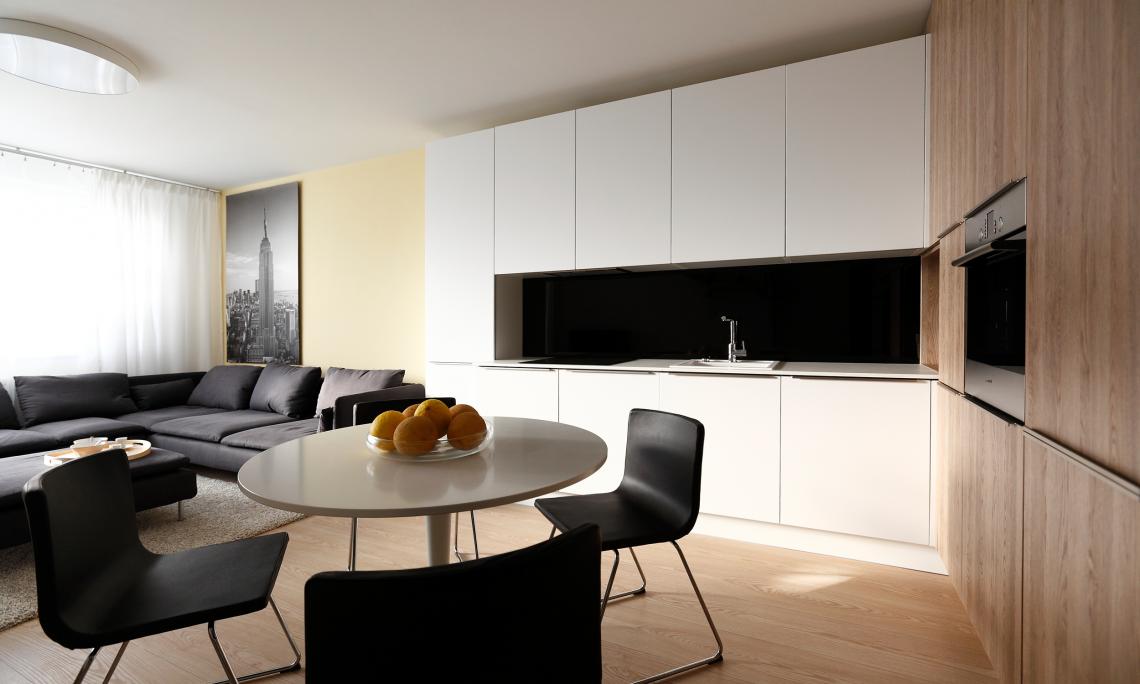 The interior of the model apartment, we have designed as a simple and glib space quickly without opozerateľných trendy elements. Custom furniture used every centimeter of space, leaving enough space for the daily life of future residents.
Two - bedroom apartment had a practical disposition and it was not necessary to interfere with it. The apartment has a spacious entry hall from which all the rooms are accessible. Living room connected to the kitchen has a direct access to the garden. The size of floor plan is informative.
Floor plan of the model apartment ( 54, 47m² without front yard )
1.01 entry hall 6,44 m² / 1.02 wardrobe 3,55 m² / 1.03 living room with kitchen 24,37 m² / 1.04 bedroom 12,91 m² / 1.05 bathroom 2 7,2 m² / 1.06 front yard 17,08 m²