Mini-apartment with gallery Eurovea, Bratislava, Slovakia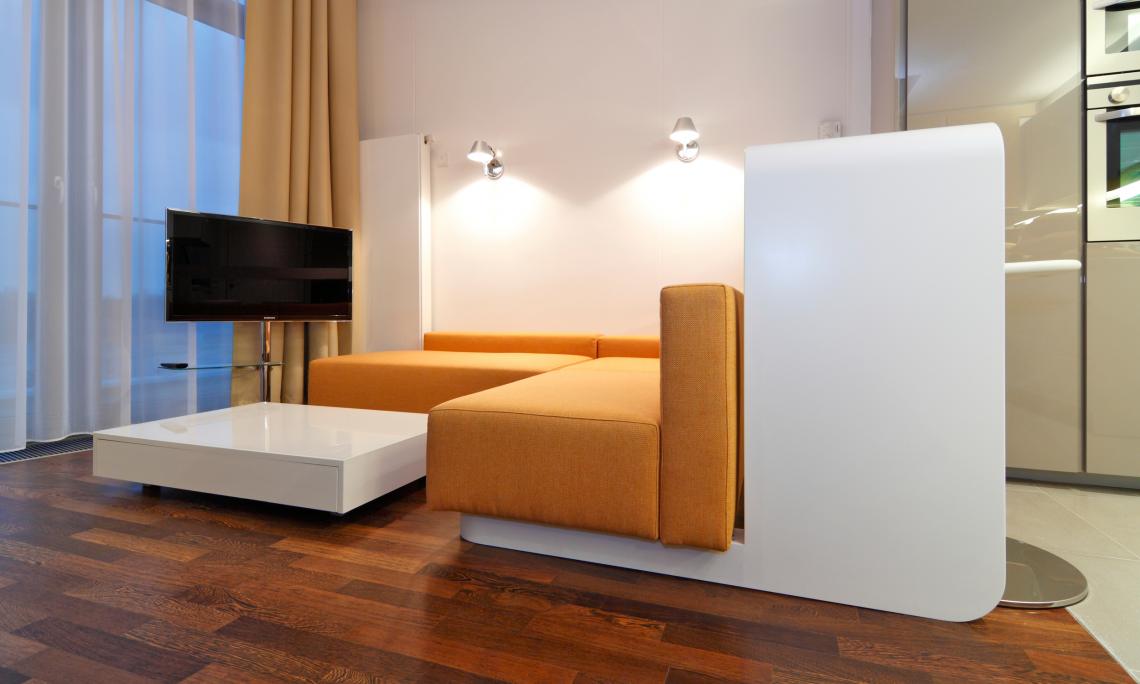 Two-storey studio is one of the smallest apartments in the multifunctional complex Eurovea. In spite of a small apartment floor plan with total area of 45 m², we succeeded and made a full-value living space for two people.
Part of the interior study was also the design of the interior furniture, we did not change apartment disposition. On the ground level we designed living room seatings with bar table. On the second level is situated bedroom, white curtain separates bedroom from the day-zone.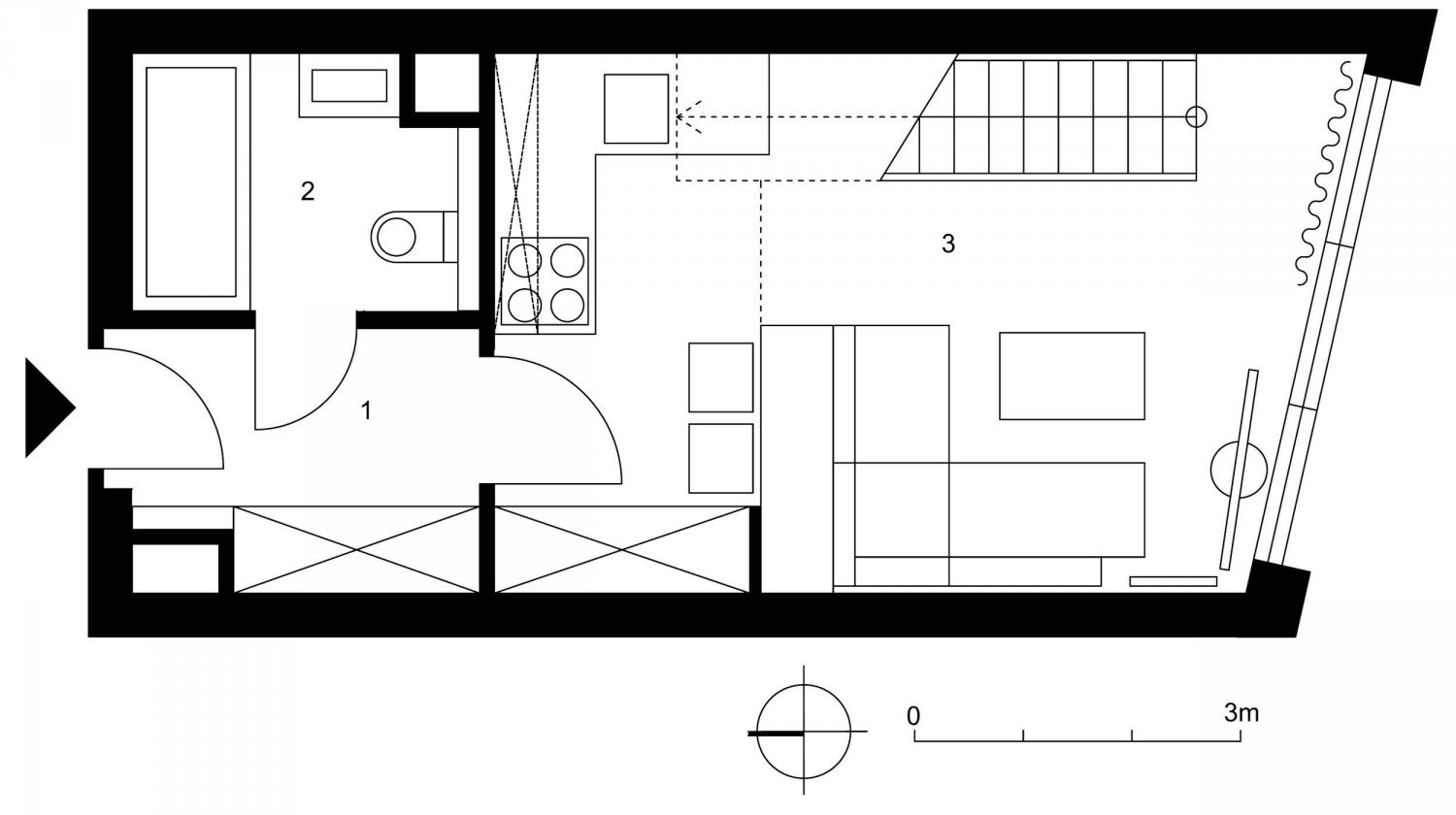 Ground floor plan 29,2 m² (total area 44,3 m²)
1 foyer 4,4 m² 2 bathroom with wc 3,9 m² 3 day-zone 20,9 m²