Mini-apartment with gallery Eurovea, Bratislava, Slovakia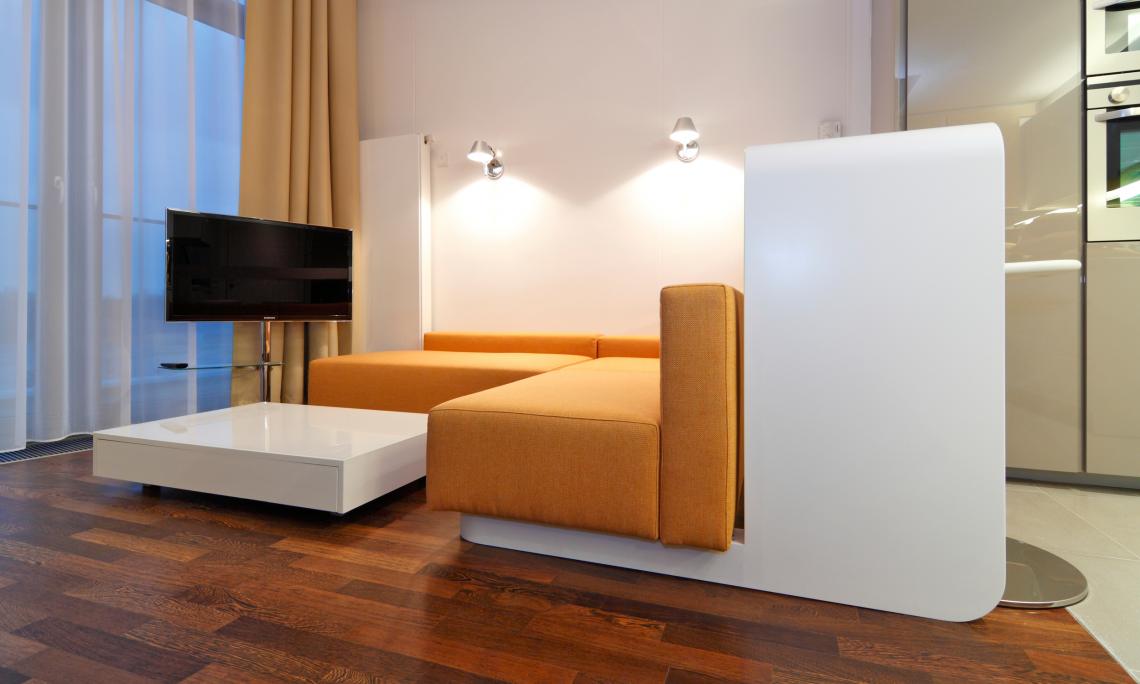 Two-storey studio is one of the smallest apartments in the multifunctional complex Eurovea. In spite of a small apartment floor plan with total area of 45 m², we succeeded and made a full-value living space for two people.
Basic data
NameMini-apartment with gallery
LocationEurovea, Bratislava, Slovakia
Type of the projectArrangement of uncovered space with furniture without construction adjustments
Status of the projectrealization
Planning and realizationRULES, s.r.o.
Dates
Period of project11/2011 - 01/2012 (2 months)
Period of realization02/2012 - 03/2012 (1 month)
Prices
Interior design2000 €
Total cost20.000 €
Statistics
Area (without balcony)44 m²
Number of bedrooms2
Interior elements
LampsFontanaArte Avico, Artemide Tolomeo Farreto