Luxury house Interior at the forest, Trenčín, Slovakia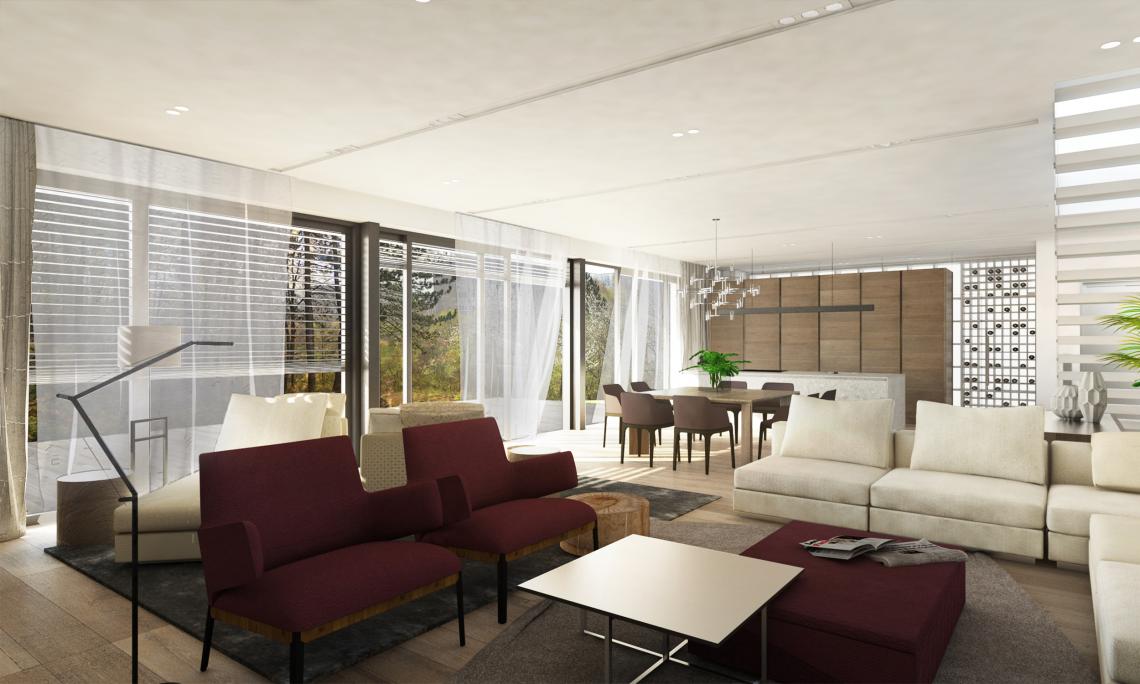 Spacious interior of a house on a hill in Trencin we've been dealing with architecture, so we tune all the details before the start of implementation. The result is a materialization of our vision of a cozy luxury.
Basic data
NameLuxury house Interior at the forest
LocationTrenčín, Slovakia
Type of the projectProject of completed interior into yet unrealized space (Interior study, realization drawings of construction's modifications, realization drawings of tiles covering areas and bathrooms, design of electric installations and lighting arrangement, drawings of atypical furniture and selection of standardized furniture).
Status of the projectproject
Clientsúkromný
PlanningRULES, s.r.o.
Dates
Period of project05/2014 - 02/2015 (9 months)
Prices
Interior design5.000 €
Statistics
Area (without balcony)385 m²
Number of bedrooms5