Large size apartment with terrace, Bojnice, Slovakia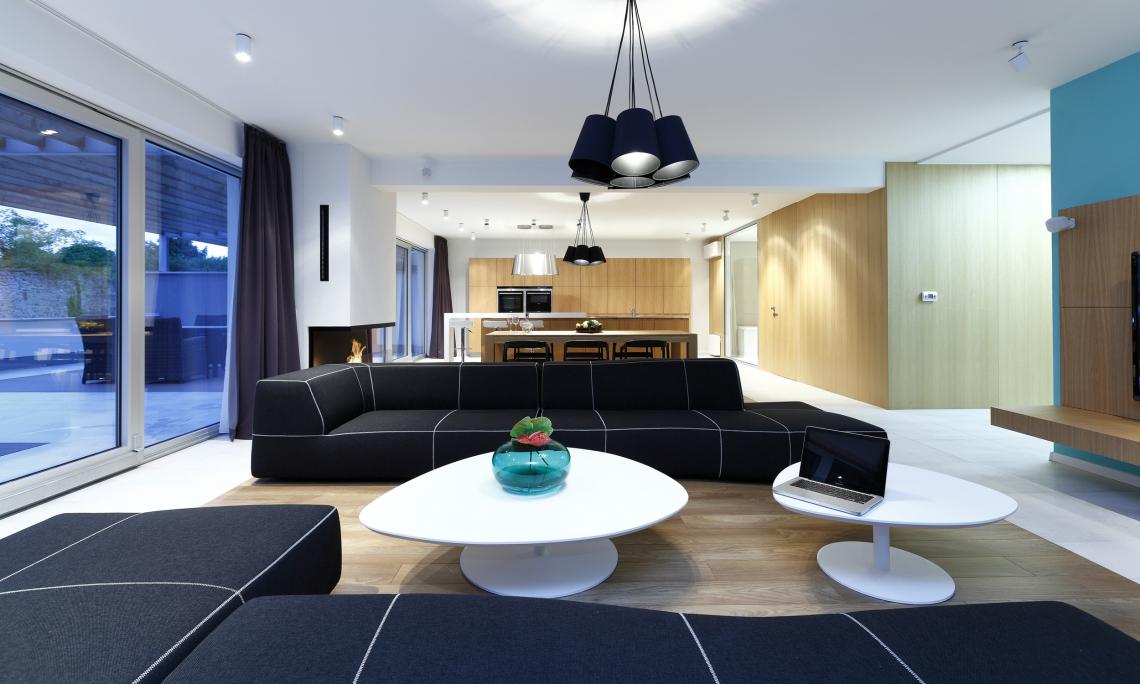 Large size apartment in Condominium was created by a combination of two 100 meters apartments. Luxuriously spacious layout use quality materials as a dominant - wooden veneer and gres tiles. Large terrace offers nice view on the castle.
Original floor plans were very badly designed, therefore we proposed a new layout again. New footprint has a logical zoning - we separated entrance, day, guests, parents and children's zone. Entrance zone contains foyer and hallway with direct connection to the day-zone. This zone contains also spatial living room seating, dining table for 8 people and large kitchen fitting. From the kitchen and living room is direct access to the terrace with views on Bojnice castle. On the left part direction from the entrance to children's zone - children's and student room with bathroom and bathtub. On the right side from the entrance is guest room with bathroom and WC. Parents zone is accessible through the closet and contains master bedroom for parents with access to the garden and bathroom with glass wall with direction to the living room. Direct view between the bathroom and day-zone is unsuall solution, but we see additional value in natural illumination otherwise in very dark room, which you can also darken inside the bathroom with curtain.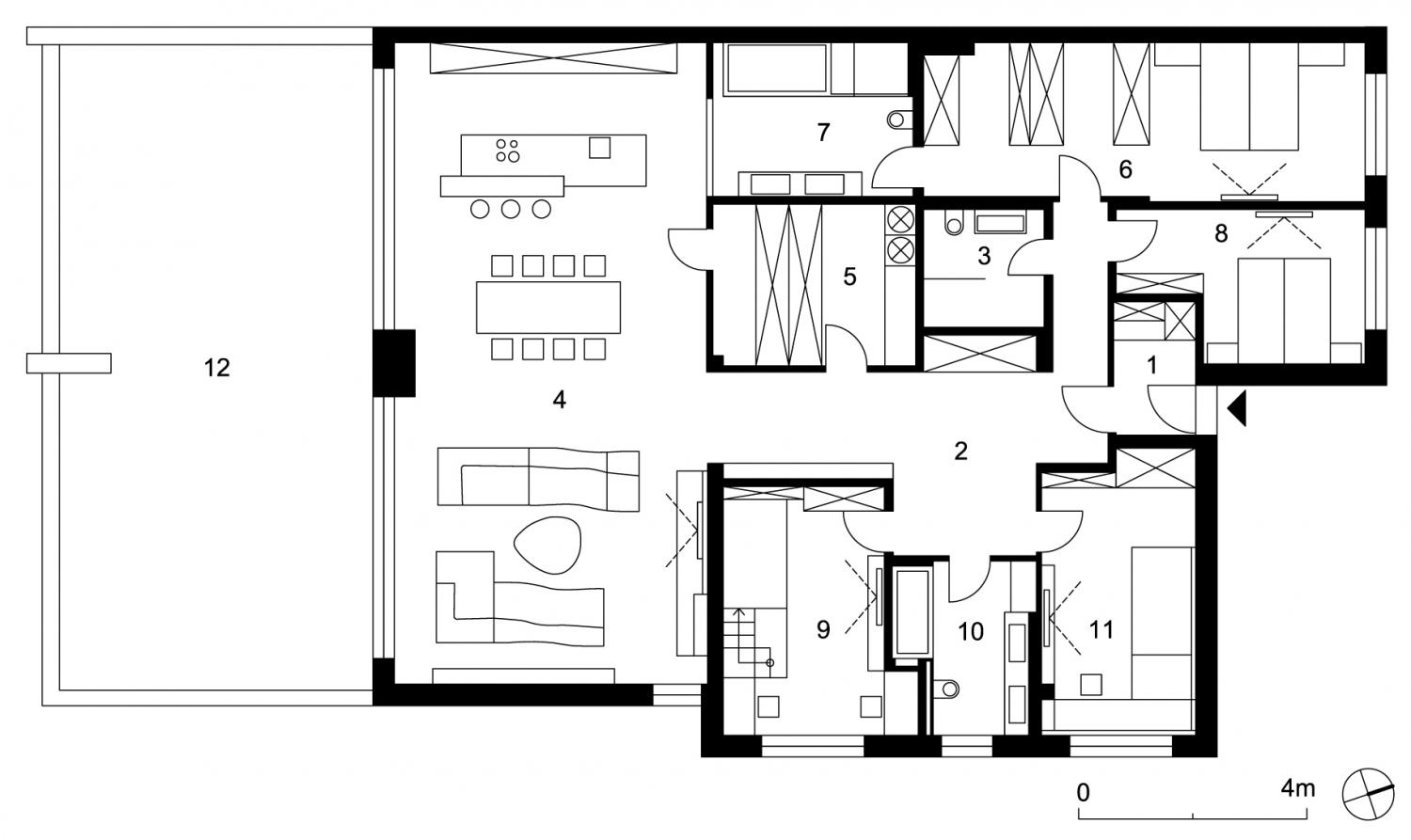 Floor plan 217,3 m² + 78,5 m² (terrace)
01 entrance hall 4,2 m² 02 hallway 25,1 m² 03 bathroom with WC for guests 5,5 m² 04 day-zone (living room, kitchen, dining room) 77,9 m² 05 storage (closet + pantry) 12,6 m² 06 masterbedroom with closet 26,5 m² 07 master bathroom 11,8 m² 08 guests room 2,8 m² 09 children's bedroom 16,6 m² 10 children's bathroom 8,2 m² 11 student room 16,1 m² 12 terrace 78,5 m²