Large size apartment in Condominium was created by a combination of two 100 meters apartments. Luxuriously spacious layout use quality materials as a dominant - wooden veneer and gres tiles. Large terrace offers nice view on the castle.
We started to design interior at the time, when the building was already built, therefore we had to replace for a new electricity wiring, water and underfloor heating during the construction works. We also demolished all original partition walls and bricked them in all again.
Removing partition walls and screeds
Solving space was originally two separated apartments with bad disposition solutions, therefore it wasn''t possible to keep any of the existing partitions and wiring. Construction of the building is concrete skeleton, which allowed us to remove all partitions. Original apartments had completed underfoor heating pipes, which we removed and implemented with accordance with a new layout.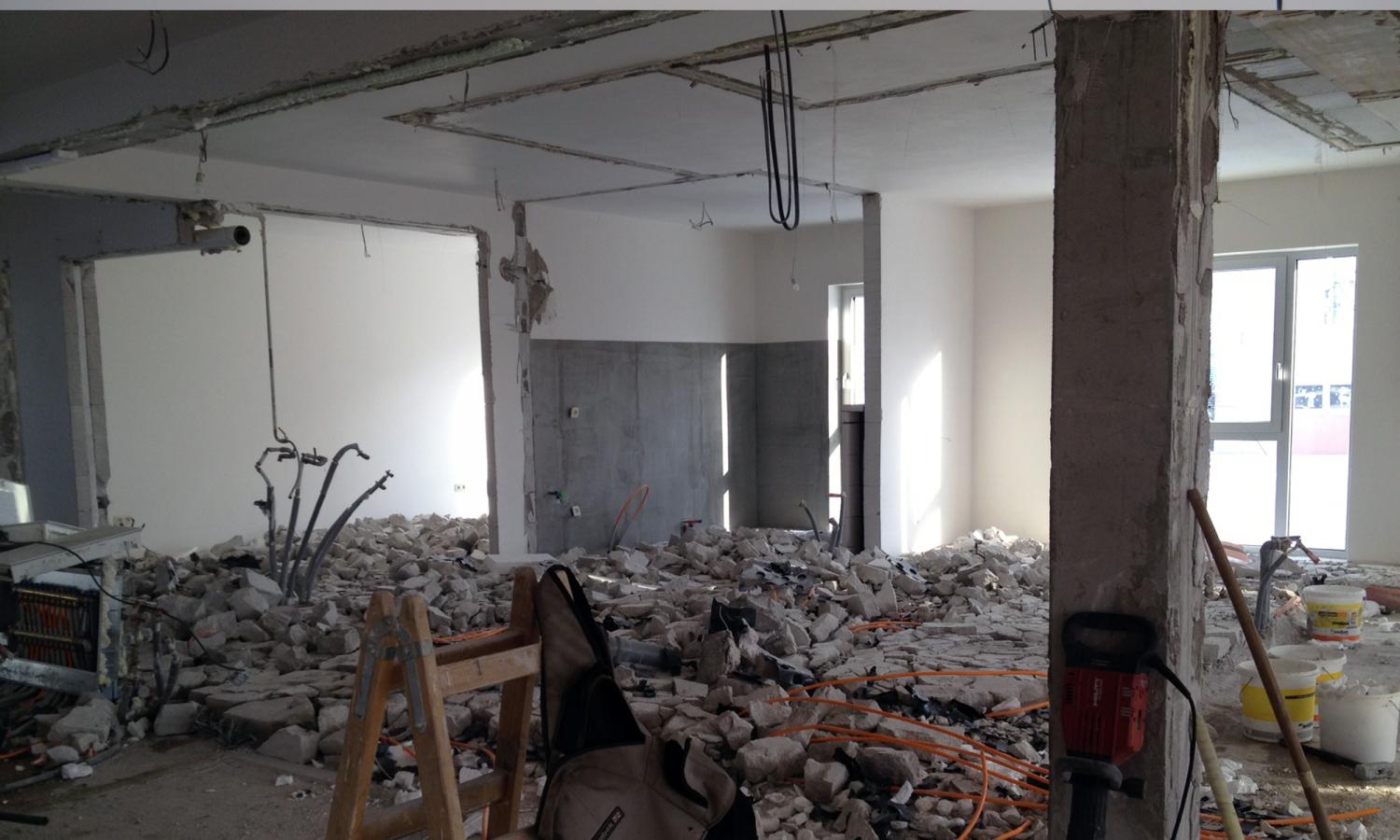 Bare apartment area before installation of woodwork accessories
Apartment looks open before installation of woodwork accessories. It is caused of interior partitions, which do not have plumbing and electrical wiring, so we designed it as woodwork manufacture and they are installed with kitchen and other custom furniture. This solution expand disposition flexibility in to the future.