Interior design of terraced house, Vienna, Austria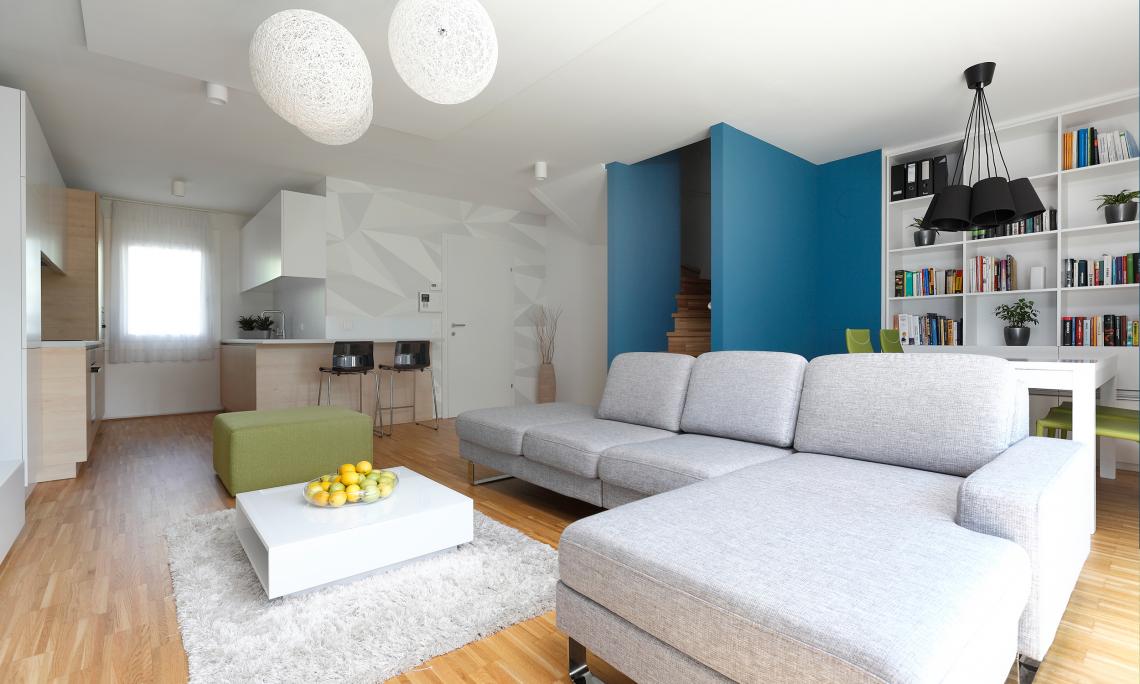 We designed furniture into a small - scale family house without additional construction modifications. According to the owner's requirements we proposed interior in vivid and fresh colors with wooden decor on the doors and turquoise walls.
The original layout was trying to be universal, and it was not easy to arrange. In the place of the current dining room was planned a sofa and instead of the current sofa was the dining table planned in an unnecessarily large area. The design was propsed with minimal modifications to existing electrical wiring systems.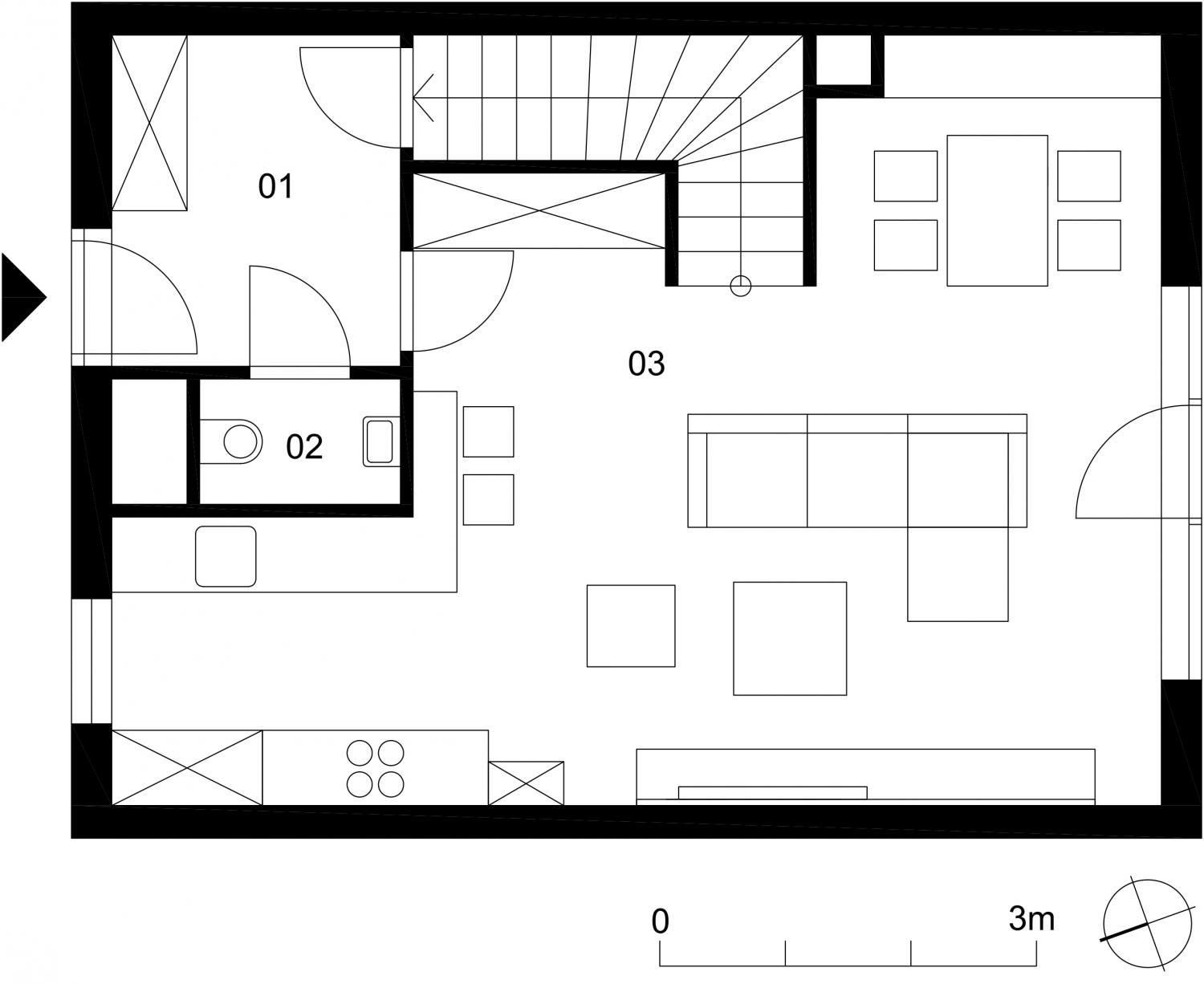 Layout of the solved area (54,47 m² without the front garden)
01 entrance hall 6,1 m² / 02 toilet 1,6 m² / 03 living room with kitchen 37,2 m²