Ikea interior of one-room apartment, Bratislava, Slovakia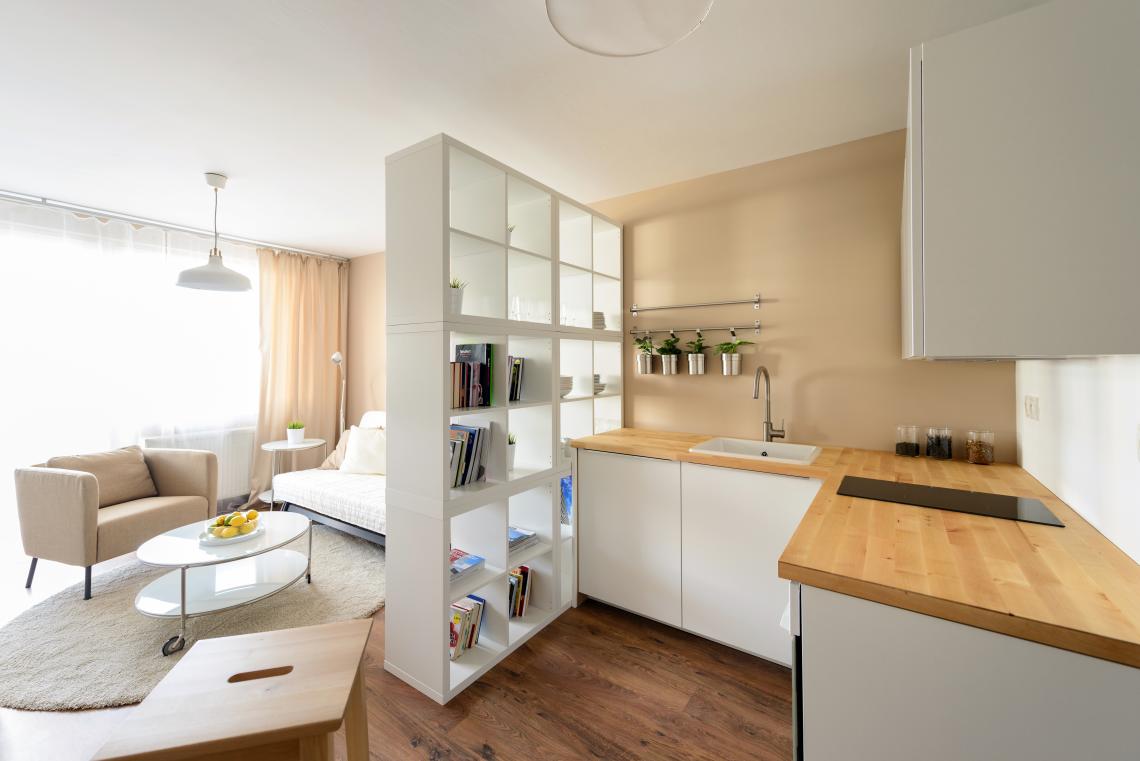 Equipment one-room apartment we have designed products exclusively from Ikea. The pleasant interior is proof that good result can be achieved with the available types of furniture, which is soon to receive. Just do it with flair.
Basic data
NameInteriér vzorového jednozibového bytu Ikea
LocationBratislava, Slovakia
Type of the projectArrangement of uncovered space with furniture without construction adjustments
Status of the projectrealization
Planning and realizationRULES, s.r.o.
Dates
Period of project04/2015 - 05/2015 (1 month)
Period of realization06/2015 - 07/2015 (1 month)
Prices
Interior design1.200 €
Total cost7.000 €
Statistics
Area (without balcony)28 m²
Other information
PhotosPeter Čintalan