Houseinterior, Ivanka on the Danube, Slovakia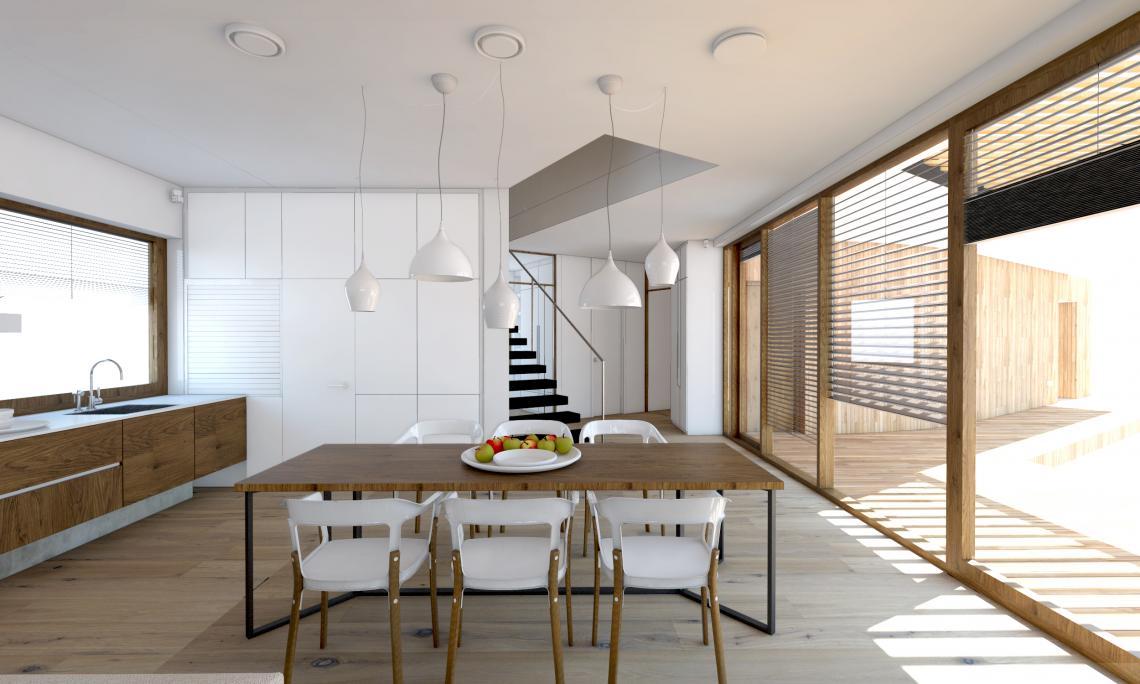 Philosophy of the interior of a home we built a combined purity and playfulness. Relaxed using traditional materials, we have created a playful and serious at the same time a space that corresponds to the lifestyle and tastes of a young family of four.
Basic data
NameInteriér rodinného domu
LocationIvanka on the Danube, Slovakia
Type of the projectProject of completed interior into yet unrealized space (Interior study, realization drawings of construction's modifications, realization drawings of tiles covering areas and bathrooms, design of electric installations and lighting arrangement, drawings of atypical furniture and selection of standardized furniture).
Status of the projectrealization
PlanningRULES, s.r.o.
Dates
Period of project08/2013 - 12/2013 (4 months)
Prices
Interior design2.800 €
Statistics
Area (without balcony)237 m²
Number of bedrooms4