Biopark shop, Forum SC, Poprad, Slovakia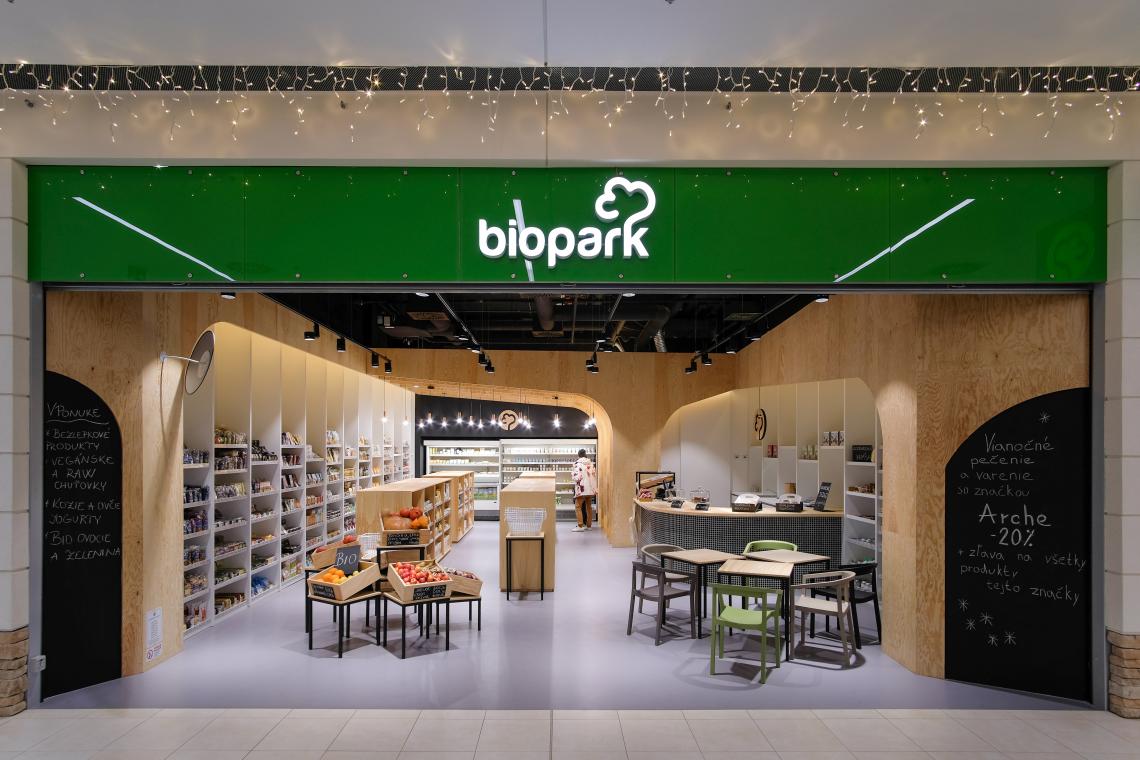 The central idea of interior design evoke the atmosphere of walking through the woods, through the high shelves in a regular grid, which refer to the trunks of trees in a forest. The composition culminates in the back of the store in the file tree portals that are dominant and distinctive features of stores.
Basic data
NameBiopark shop
LocationForum Shopping Centre, Poprad, Slovakia
Type of the projectProject of completed interior into yet unrealized space (Interior study, realization drawings of construction's modifications, realization drawings of tiles covering areas and bathrooms, design of electric installations and lighting arrangement, drawings of atypical furniture and selection of standardized furniture).
Status of the projectrealization
PlanningRULES, s.r.o.
Dates
Period of project02/2015 - 07/2015 (5 months)
Period of realization07/2015 - 10/2015 (3 months)
Prices
Interior design2.000 €
Statistics
Area (without balcony)96 m²