Attic kitchen, Bratislava, Slovakia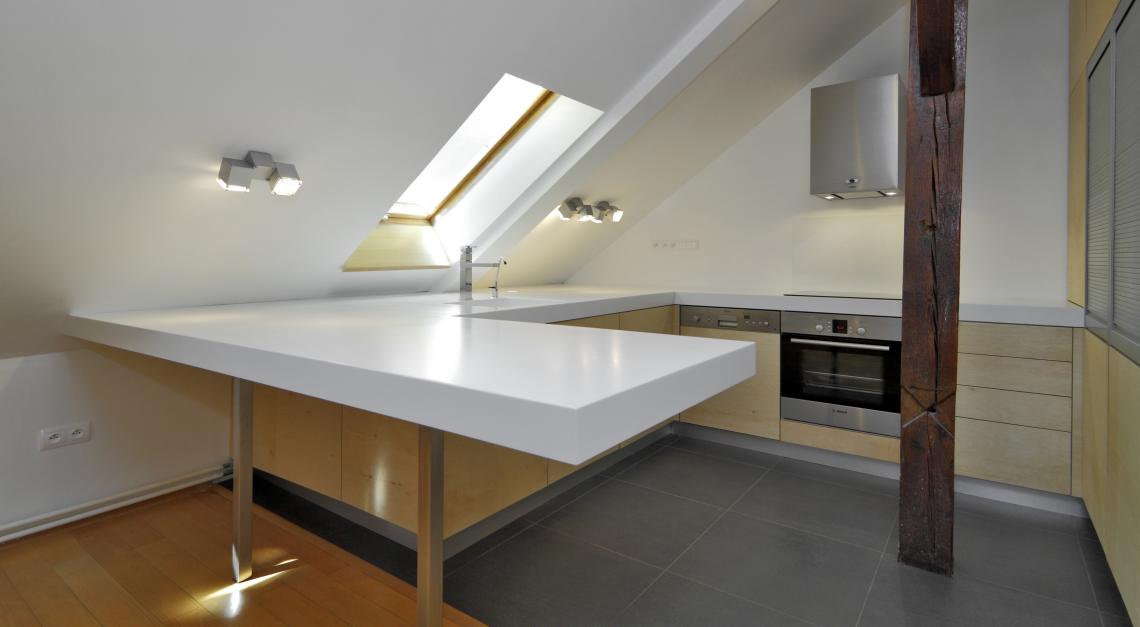 Special feature of this kitchen is its atypical location and also unusual combination of materials. Modern and exclusive Corian worktop we added with maple doors made of plywood, which is sold as an inferior material.
Basic data
NameAttic kitchen
LocationBratislava, Slovakia
Type of the projectProject of completed interior renovation of an existing construction (Interior study, realization drawings of construction's modifications, realization drawings of tiles covering areas and bathrooms, design of electric installations and lighting arrangement, drawings of atypical furniture and selection of standardized furniture).
Status of the projectrealization
Planning and realizationRULES, s.r.o.
Dates
Period of project09/2010 - 10/2010 (1 month)
Period of realization08/2011 - 09/2011 (1 month)
Prices
Interior design1.000 €
Statistics
Area (without balcony)15 m²
Other information
PhotosDano Veselský