Attic apartment, Bratislava, Slovakia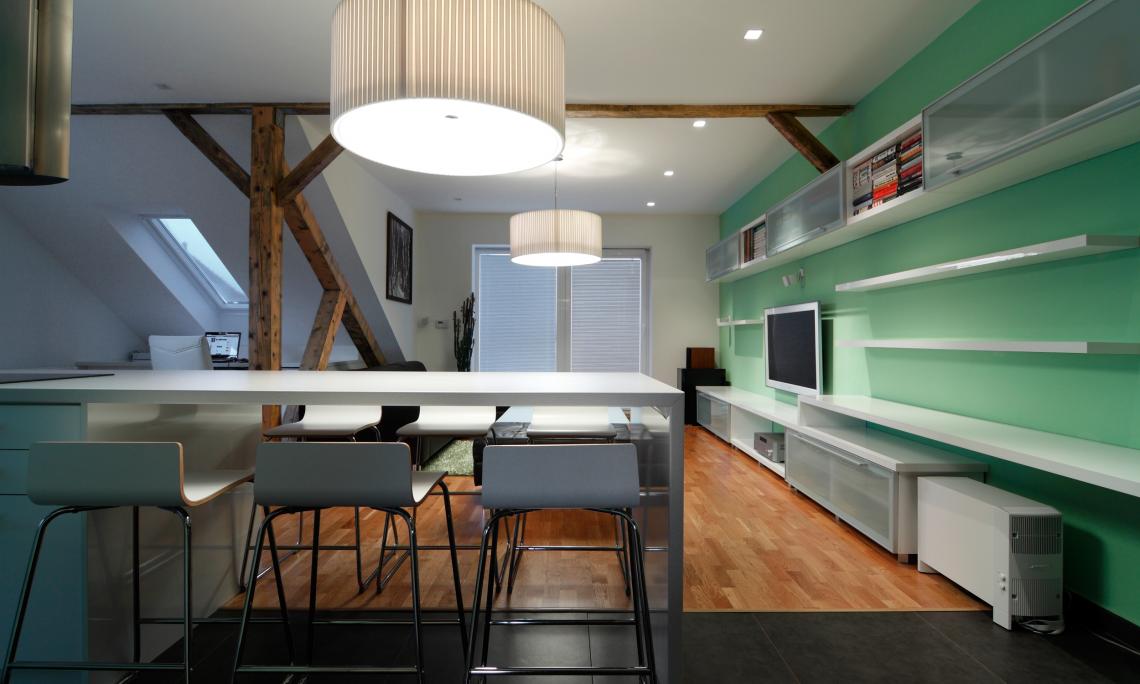 Attic spaces have a strong charisma, but if we want to use it wisely, we must adjust also furniture into it. We designed attic interior located in superstructure with visible truss to not suppress the airy attic space and meet demands of its residents.
The original proposal divided otherwise generous floor area of two bedroom apartment into several rooms, which were small and inconveniently arranged. Within the solutions we combined rooms into logical units, destroyed unnecessary partitions and space opened up for a maximum.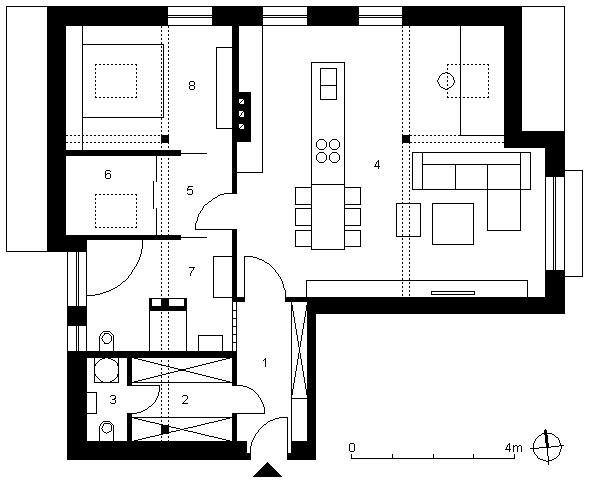 Floor plan of the attic apartment 90,7 m²
1 entrance hall 6,3 m² 2 wardrobe 5,1 m² 3 WC with washing machine 2,0 m² 4 living room with kitchen 47,1 m² 5 night hallway 3,9 m² 6 wardrobe 4,3 m² 7 bathroom with toilet 9,5 m² 8 bedroom 12,5 m²