Apartment furnishing Eurovea, Bratislava, Slovakia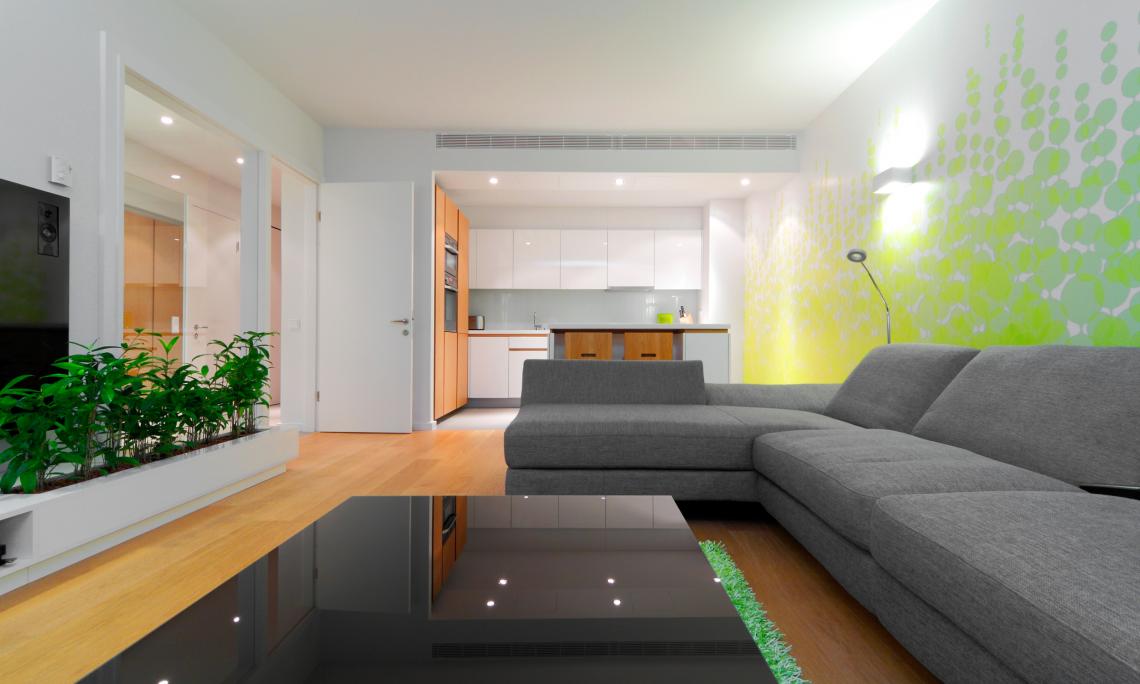 We designed furnishing inside of rental apartment as universal and commercial, to dazzle a candidate at the first sight. We proposed design of living room and bedroom. Charismatic space charmed the owner so he left it for his own use.
In this project we designed furnishing of finished apartment space, therefore layout remained unchanged. Into the living woom we placed corner sofa that will provide water views, the same we did with bed in bedroom.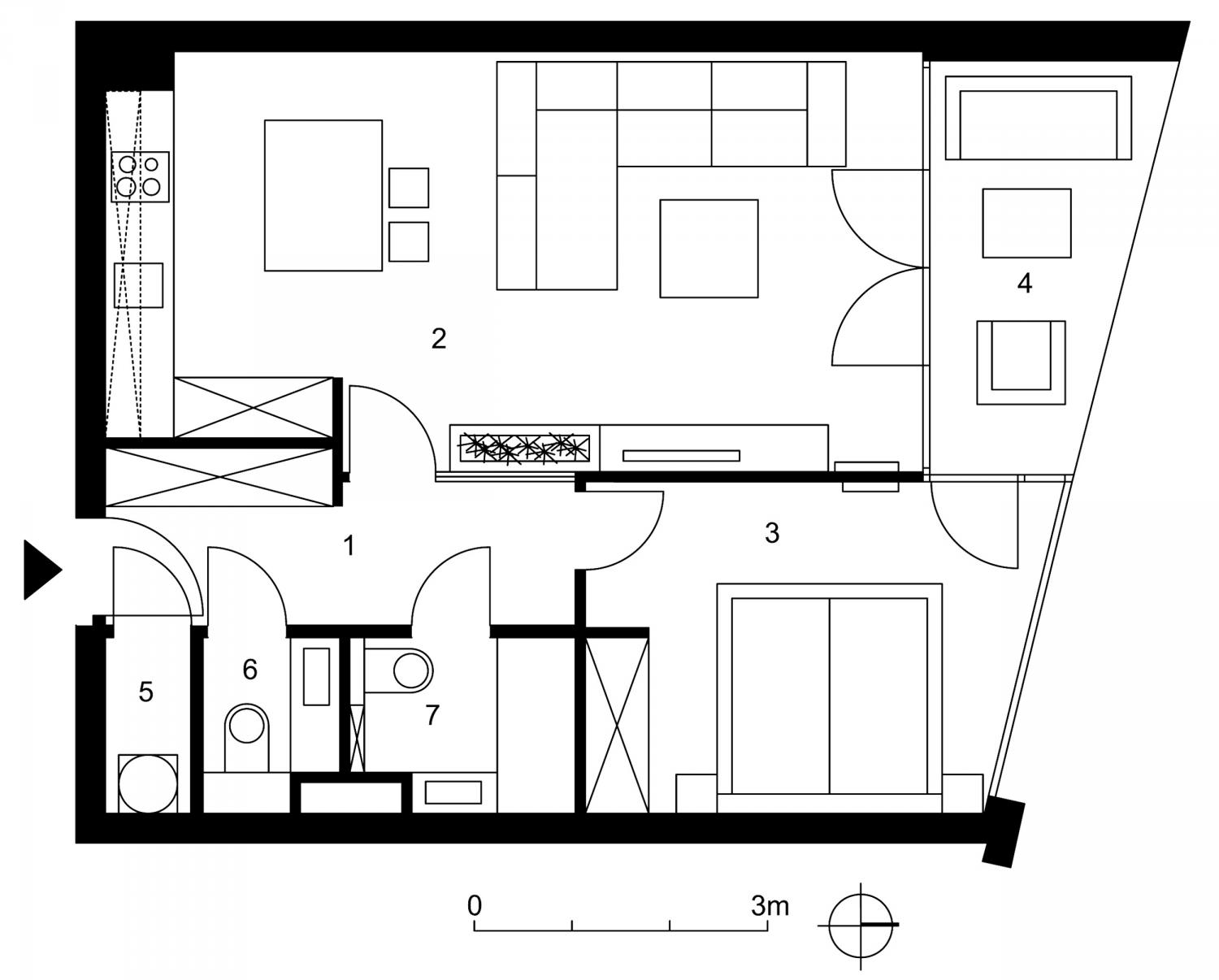 Total apartment area: 65,6 m² + 8,5 m²
01 foyer 8,1 m² 02 daily space 34,9 m² 03 bedroom 15,2 m² 04 loggia 8,5 m² 05 laundry 1,6 m² 06 WC guests 1,9 m² 07 bathroom with WC 3,9 m²