Accessible bathroom, Wolfstahl, Austria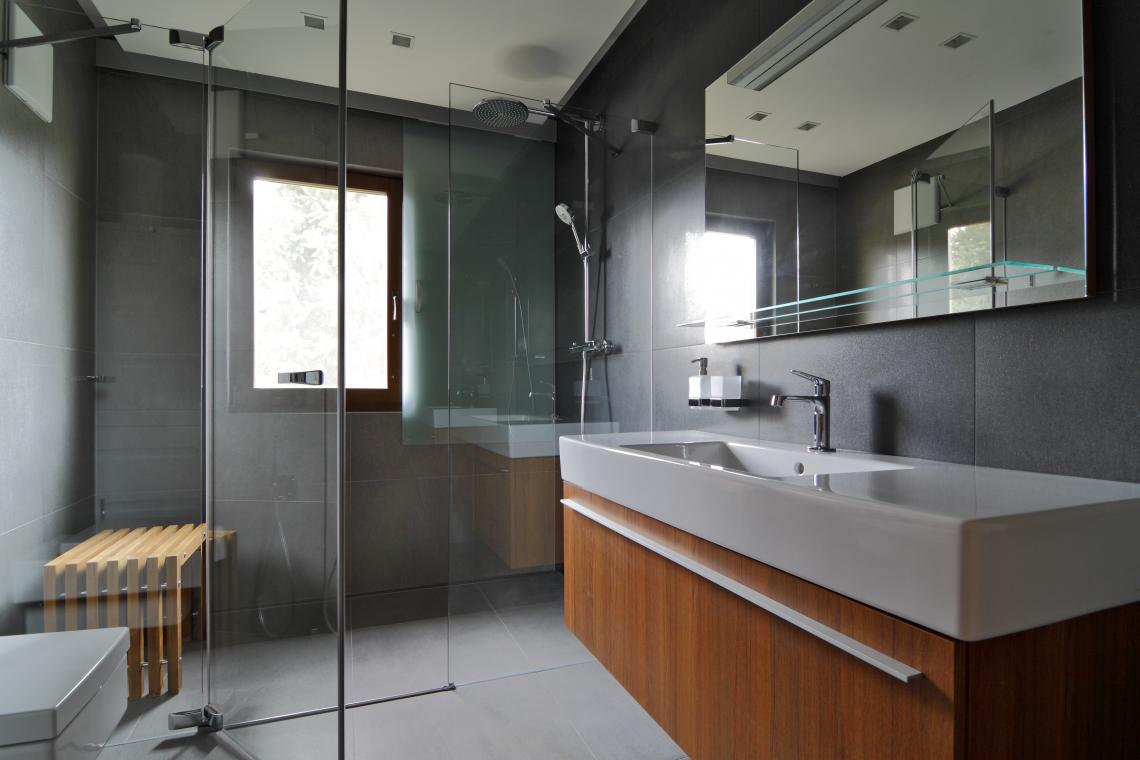 Investor bought a well-preserved house but with an old bathroom. Since he likes simplicity and precision, in the task of new bathroom he contacted us. There are toilet, washing machine, dryer, accessible shower with sitting and washbasin.
Basic data
NameBezbariérová kúpeľňa
LocationWolfsthal, Austria
Type of the projectProject of completed interior renovation of an existing construction (Interior study, realization drawings of construction's modifications, realization drawings of tiles covering areas and bathrooms, design of electric installations and lighting arrangement, drawings of atypical furniture and selection of standardized furniture).
Status of the projectrealization
PlanningRULES, s.r.o.
Dates
Period of project01/2011 - 02/2011 (1 month)
Period of realization03/2011 - 04/2011 (1 month)
Prices
Interior design1.000 €
Total cost13.000 €
Statistics
Area (without balcony)6 m²
Interior elements
Wall and floor tilesVilleroy & Boch Crossover 450 x 900
BathroomDuravit Vero, Hüppe, Hansgrohe
LampsTAL lightning
Other information
PhotosDano Veselský