Terraced houses Sun Garden, Bernolákovo, Slovakia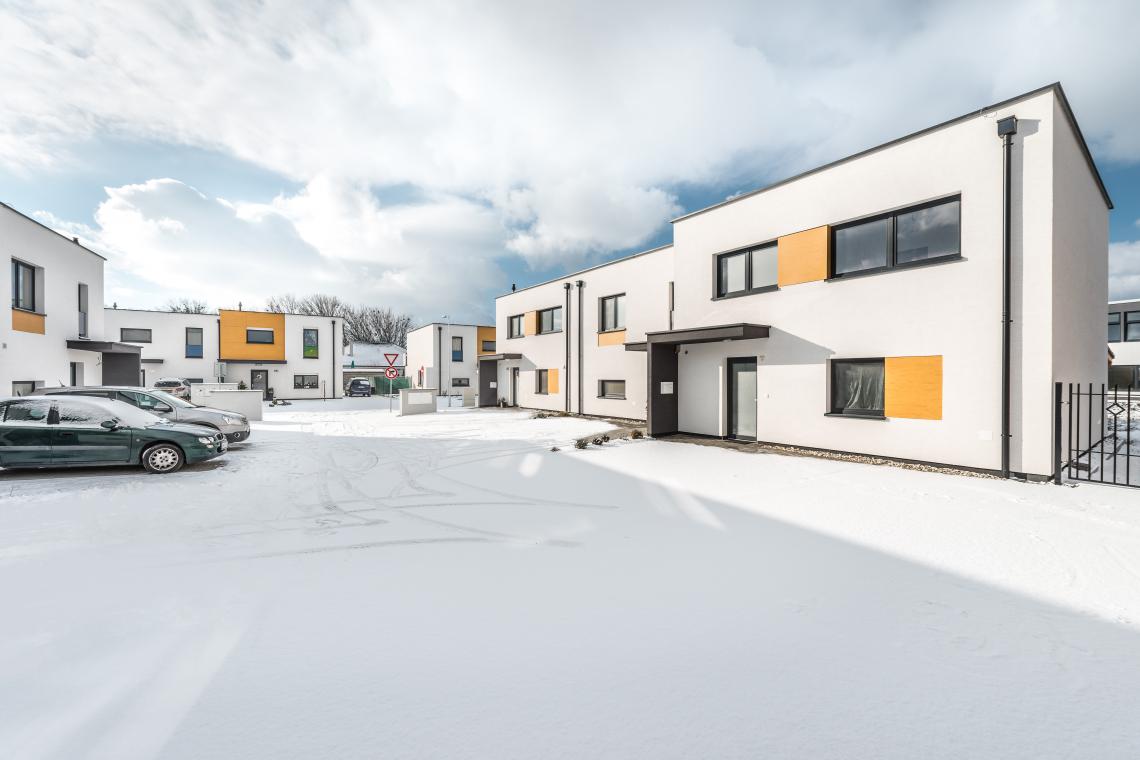 We proposed terraced houses as an alternative solution of housing in the new housing development Sun Garden in Bernolákovo. Homes for young people are designed as semi-detached and terraced houses of different sizes.
Basic data
NameTerraced houses Sun Garden
LocationBernolákovo, Slovakia
FunctionSingle family House
TypeNew building
StatusRealization
Clientprivate
PlannerRULES, s.r.o.
Dates
Project09/2013 - 11/2013 (2 months)
realisation04/2014 - 09/2014 (5 months)
Prices
Architectural study2.900 €
Statistics
Living area102 m² / 127 m²
Project elements
WallsPOROTHERM 11,5
wall insulation10 cm polystyrén
roof insulationMinerálna vlna
WindowsPlastové
FacadeOmietka + Fundermax