Small bungalow, Čierna Voda, Slovakia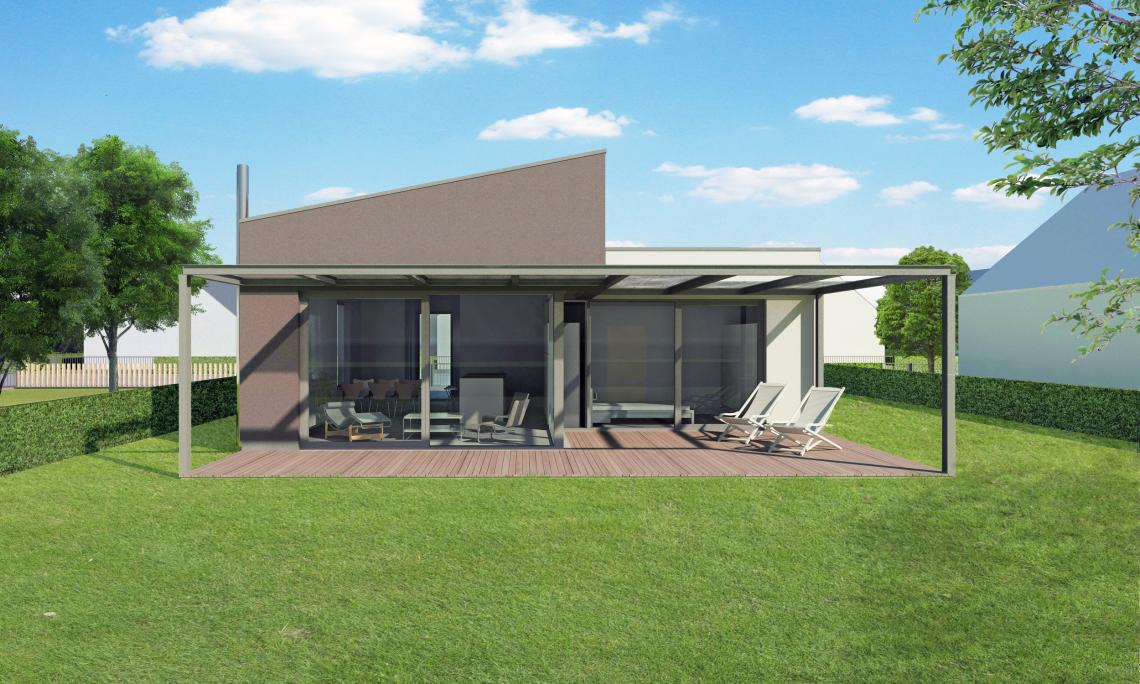 Small, low-cost 4-bedroom bungalow has an universal use - it can be isolated, semi-detached and terraced house. Thanks to the floor plan with a minimum of corridors it has 42 m² day-zone of total area 95 m². Large living room adds price value.
Basic data
NameSmall bungalow
LocationČierna Voda, Slovakia
FunctionSingle family House
TypeNew building
StatusProject
Clientprivate
PlannerRULES, s.r.o.
Dates
Project07/2012 - 09/2012 (2 months)
Prices
Architectural study1.500 €