Panoramatic villa, Lower Austria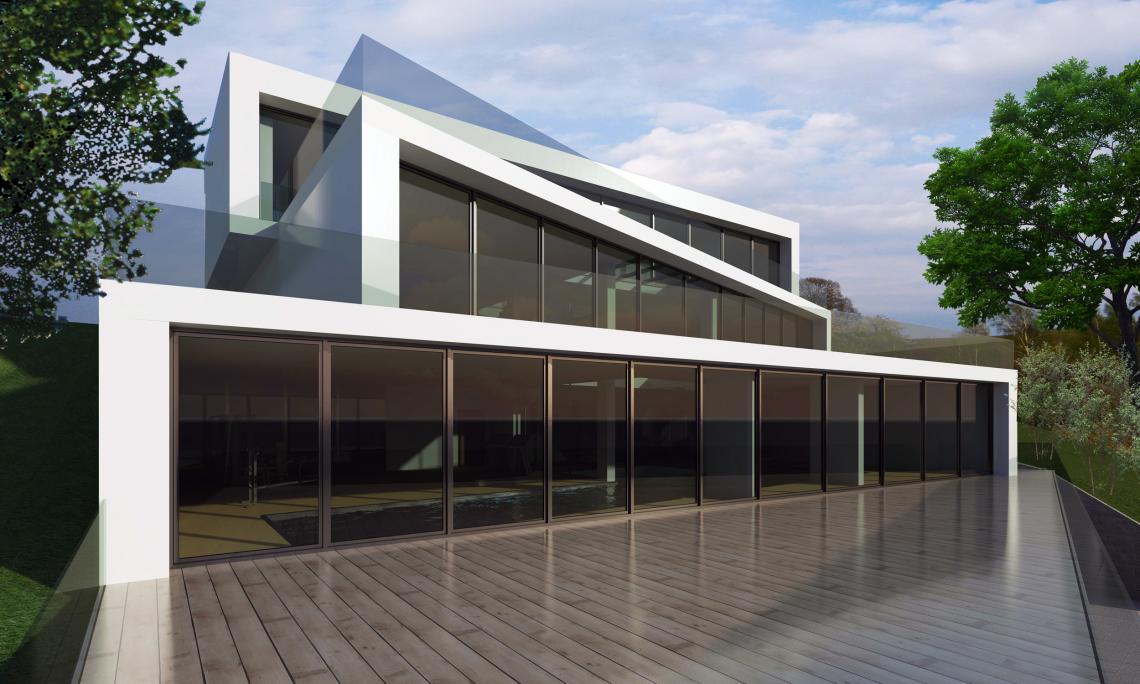 Unique architecture in a unique land. Different angles of the glass facade of each floor make this building dynamic and provide all directions view to the residents. Because of a large slope is back of the house embedded into the hill.
Basic data
NamePanoramatic villa
LocationLower Austria
FunctionDomestic multi-storey house
TypeNew building
StatusProject
Clientprivate
PlannerRULES, s.r.o.
Dates
Project10/2011 - 11/2011 (1 month)
Prices
Architectural study4.500 €