Radical villa was designed according to the passive house principles. High quality materials and details without thermal bridges minimalized energy losses. Technically perfect house obtains energy through a passive solar gains and heat pump.
A revolutionary low-energy villa designed in accordance with principles of passive houses. Quality insulating materials and details without thermal bridges minimized any energy loss. A technically perfect and fully automatic house obtains energy by passive solar gains, a heat pump and a heat conducting collector used for swimming pool heating. A specific heat demand for heating is 23,0 kWh/m² per year. On this project we cooperated with the respected Austrian architect G.W. Reinberg.
Architecture
In the architecture of the house we decided to use a time-tested composition of two intersecting volumes. The lower longitudinal block with a wooden ventilated facade accommodates mostly living and storage spaces while in the other one with white plastering there is a vertical communication core, a stairway, a lift and a cockpit on the top.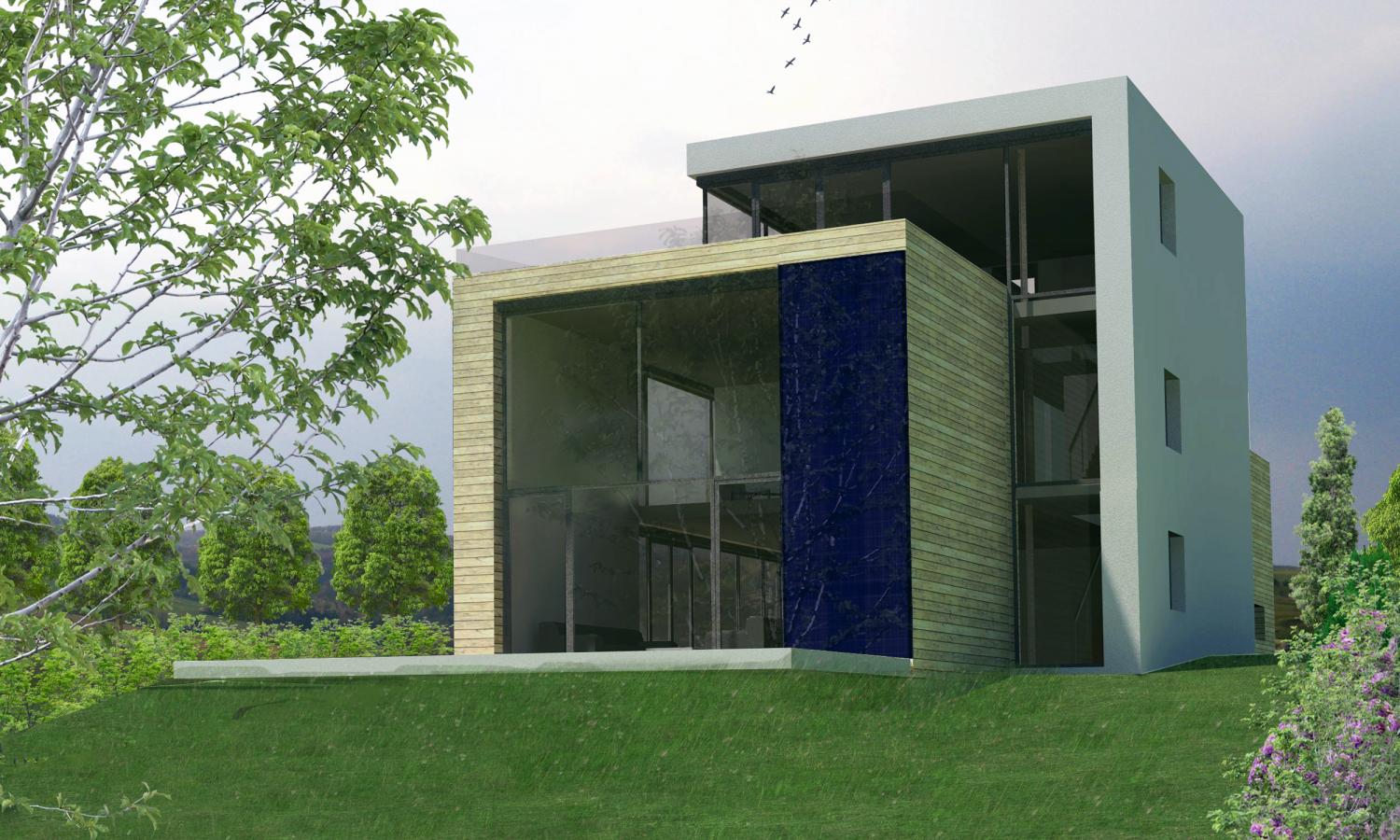 Wood, aluminium and glass on the facade
The transparent southern facade lets sunlight to warm the interior actively. Vertical collectors for heating of the swimming pool are effective especially in winter. Wood facing of the facade is made of natural pine. Later, silver patina will cover its surface, contrasting with hi-tech aluminium frames and blinds.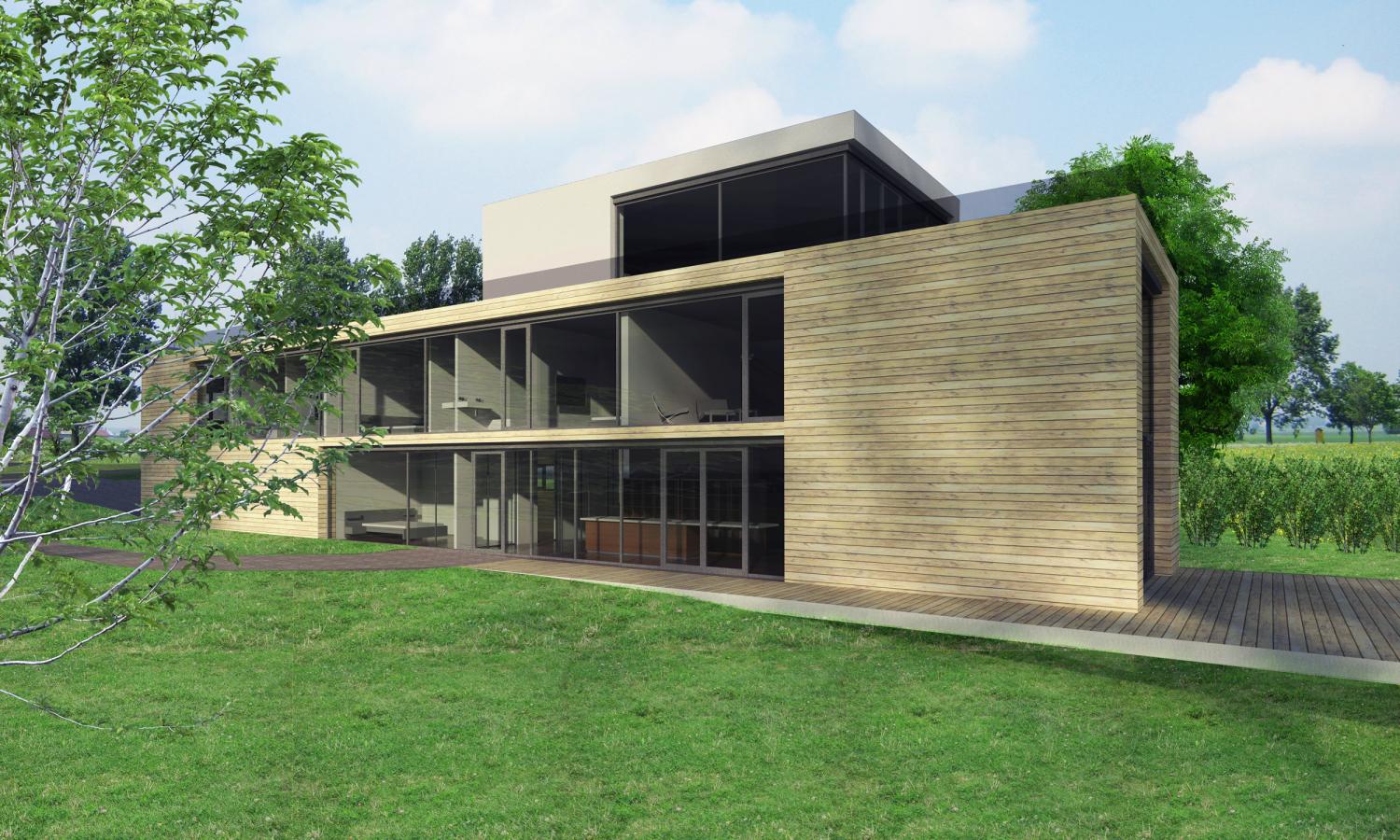 Layout
On the lower floor there are entrance areas, garages, storages, a guestroom, a kitchen with living and dining rooms. On the middle floor there are four bedrooms, all of them with a bathroom and a wardrobe. On the top floor store there is "a cockpit" – a bedroom with a study, a bathroom and a terrace. To have maximum comfort, all floors are connected by an elevator.