Lake cottage, Bratislava, Slovakia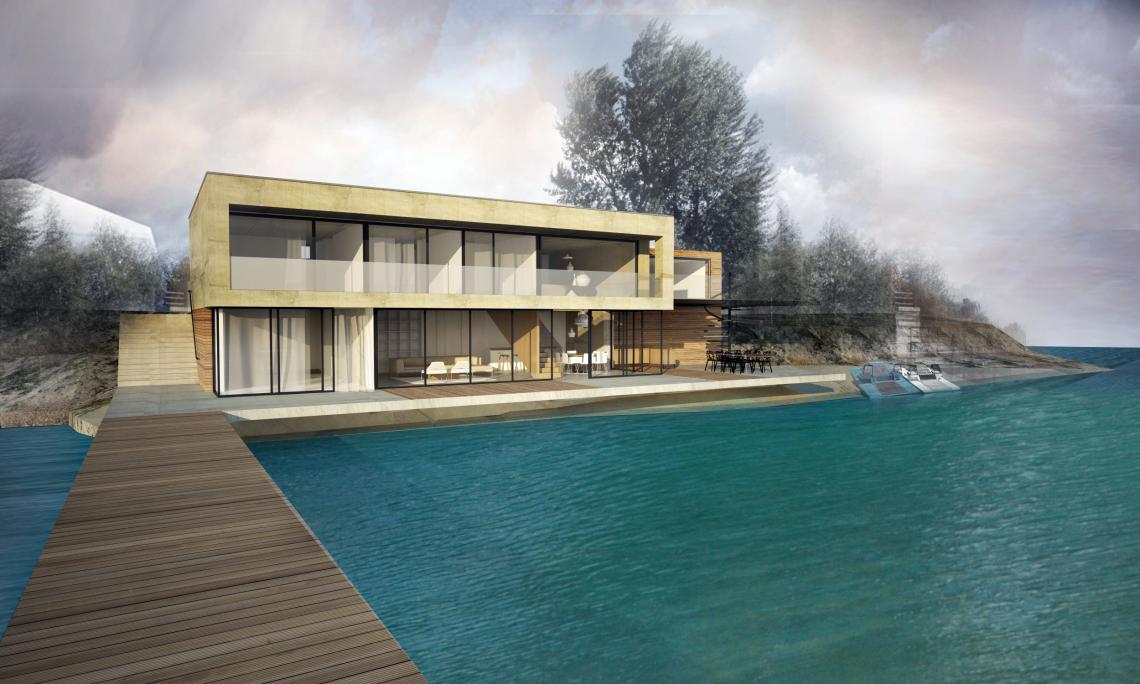 Two level cottage at the lake uses water closeness and maximally opens up to it. Spacious daily part has two terraces, higher is at the entry level and it provides a view of the surroundings, lower "water" level serves as a relaxation zone.
Basic data
NameLake cottage
LocationRovinka, Bratislava, Slovakia
FunctionDomestic multi-storey house
TypeNew building
StatusProject
Clientprivate
PlannerRULES, s.r.o.
Dates
Project01/2013 - 05/2013 (4 months)
Prices
Architectural study1.800 €