Economic bungalows near a forest, Kamenný Mlyn, Trnava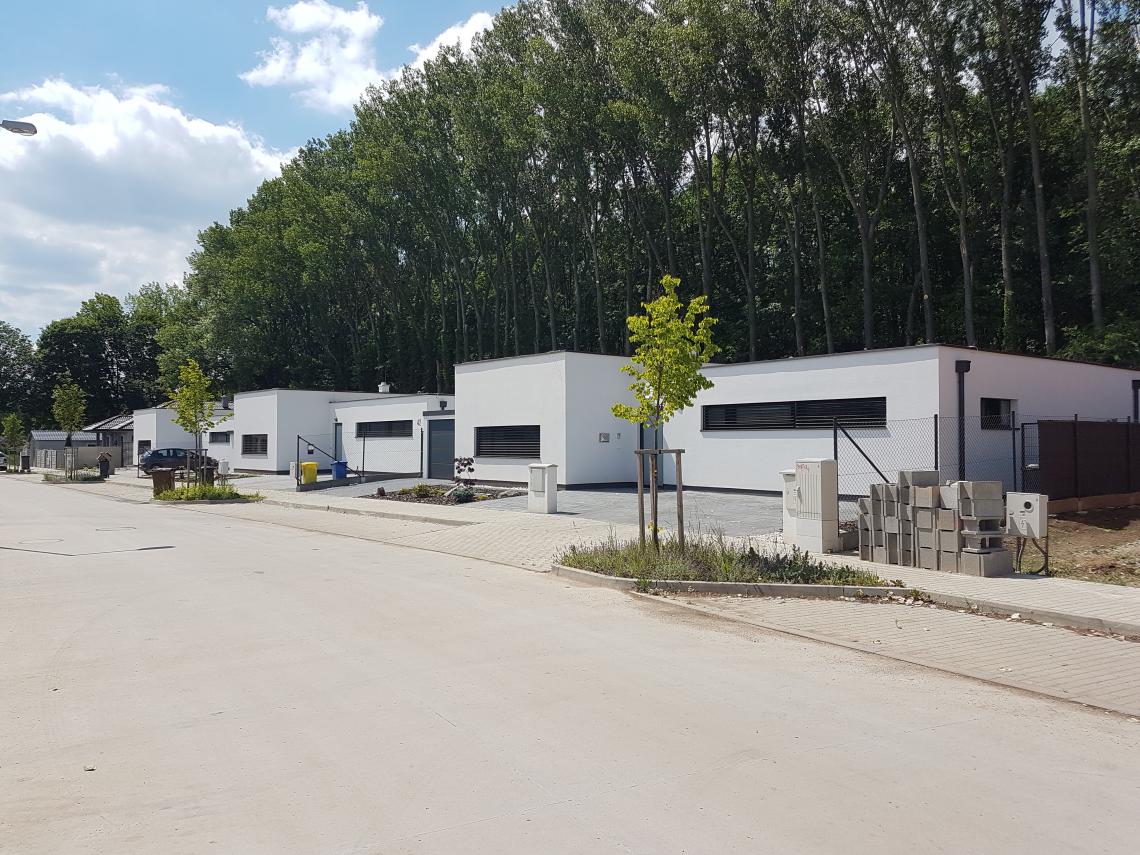 Single family homes with a balanced white architecture is located on the outskirts near the forest. Houses have four separate bedrooms and living room. Rational design of the works will be affordable for a wide range of clients.
Simple family houses with harmonious white architecture are located on the outskirts of a forest. In addition to living rooms all houses have four independent bedrooms. Effective design of the building supports affordability for wide range of prospective buyers.